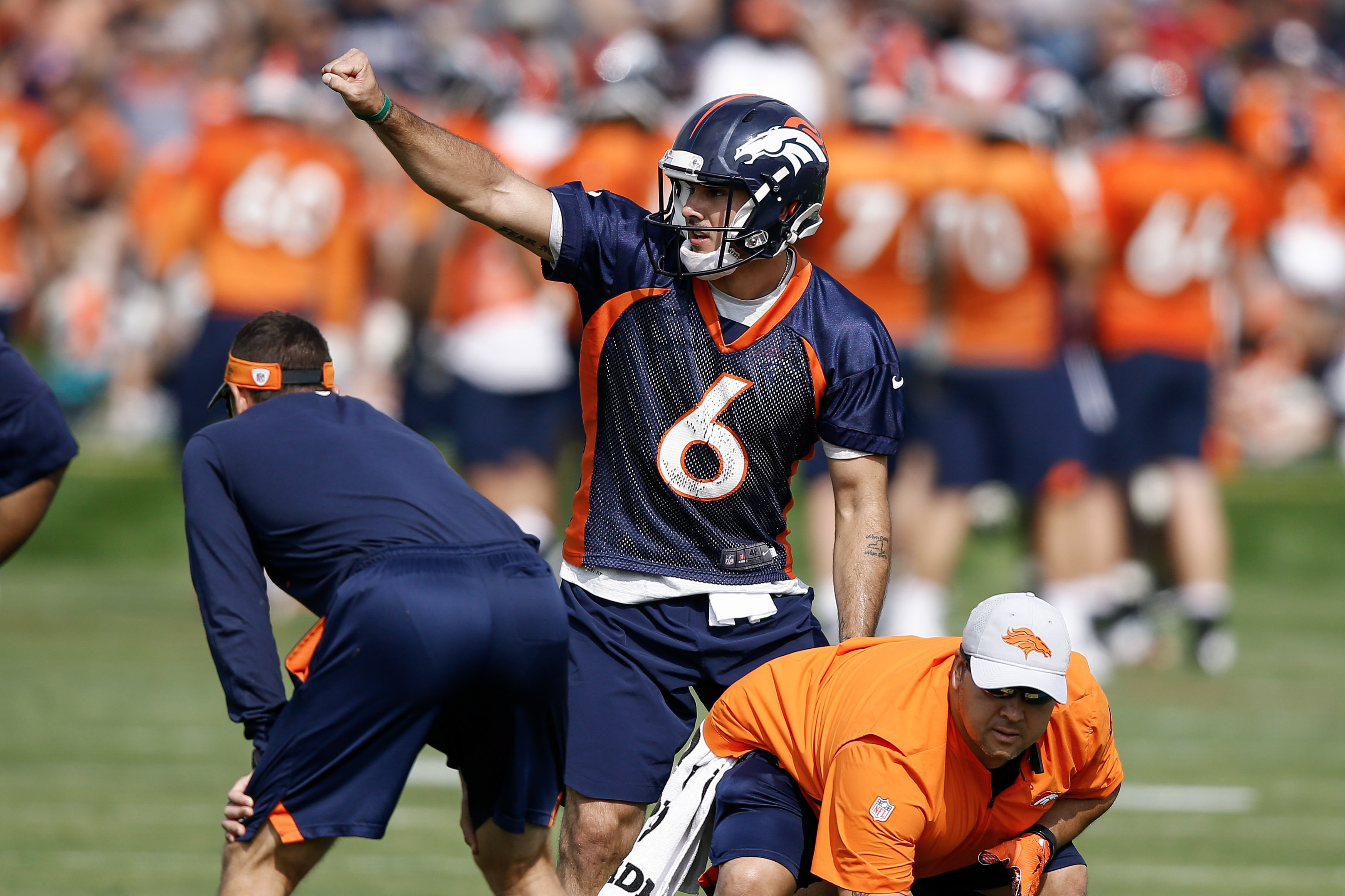 The Denver Broncos wrapped up training camp on Thursday with their second joint practice with the Chicago Bears at UC Health Training Center.
Trianing camp overall for Denver has been a good one. They've seen the emerging production from unexpected individuals, but also finding players who simply haven't produced.
Recapping who rose their stock over camp and whose stock plummeted as training camp wraps up.
Risers
Potentially nobody has done more for his stock in training camp than Phillip Lindsay. The former Colorado product has been utilized in multiple formations and positions, from running the football to becoming a weapon in the backfield as a receiver. Lindsay was named the starting kick returner upon the first depth chart released and has cemented that spot since.
From no invite to the NFL Combine, to his undrafted status. Lindsay has beat all odds and now could be in line for a roster spot come September with the team he grew up watching.
Sanders played last year with a nagging ankle that seemingly appears 100% in training camp. After an off season of care, Sanders not only looks rejuvenated, but explosive and hungry.
Sanders first step has been difficult for Broncos cornerbacks to handle and up against Chicago's starting cornerback Kyle Fuller, Sanders once again became a major problem for corners to defend, sending Fuller into a dizzy loss of step before recording numerous receptions on him in practice. Sanders dip into the fountain of youth adds another weapon for Keenum to use at his disposal in what appears to be an already drastically improved offense.
It was a literal rise for Kelly on Monday when Kelly was named the No. 2 quarterback over former second-string quarterback Paxton Lynch.
Kelly's training camp has been up and down, however his performance in preseason forced the hands of the Broncos coaching staff to make a change. Kelly remains to solidify his spot in the roster, however certainly has been a riser in training camp.
Step one. Put yourself on the map.
Mission accomplished.
Patrick finished training camp with another tremendous day, catching touchdowns from Case Keenum as the Broncos continued to utilize him in packages. Patrick's emergence has now added to what seems like a deep position at wide receiver. Not only at the No. 3 wide receiver position, but at depth behind rookies Courtland Sutton and DaeSean Hamilton.
Patrick is making it very difficult for Denver to look away and improved his stock immensely.
Falling
The problems for Henderson started well before the first drills were run at UC Health Training Center at Dove Valley when Henderson was placed on the Reserve/Did-Not-Report list in late-July.
Multiple players and coaches reached out to Henderson to offer support and words of encouragement, however head coach Vance Joseph was clear in stating, Henderson's chances of making the roster are slim to none if he wasn't at camp.
More news came out Wednesday when Henderson was suspended without pay for week one of the regular season by the NFL for violating the NFL's substance abuse policy, stemming back from his arrest in January when he was arrested on possession of marijuana.
Henderson's time with Denver may very well be over before it even started. He was a fringe candidate from the beginning of camp, and his absence at camp — for whatever the reason — won't land him on the 53-man roster when all is said and done.
The 2018 training camp could likely be the training camp that ends Lynch's shot at becoming a consistent starting quarterback in the NFL. His inability to grasp the basic concepts of quarterback play has been frustrating to just about anyone who watches the 6-7" tall, lanky quarterback throw the football.
Lynch has been borderline terrible in camp showing off little to no improvement in accuracy, footwork or concepts in practice. These issues became magnified in preseason game No. 1 against the Minnesota Vikings when he failed to move the offense on multiple drives, struggled to complete passes and mis-communicated on several instances.
If the lightbulb is to go off for Lynch to save his career, it needs to happen in the next 24 to 48 hours. Lynch's second and third preseason are extremely crucial to not only prove to Denver that he is worth the roster spot, but will likely be his few opportunities to prove to another team that potentially could be in the market for him, in the event he doesn't make the 53-man roster.
Remains unproven
It's still unknown if Vance Joseph in year two can handle the football team better than year one. While practices do feel more controlled and structured in 2018, no serious signs have shown that the Broncos will be better coached in 2018.
In Week 1 of preseason against Minnesota, the Broncos looked unprepared, out-coached and vanilla.
Joseph is under the gun to get production out of his team and quickly. A severely poor start to the season could result in serious changes being made, and those changes likely start with him.