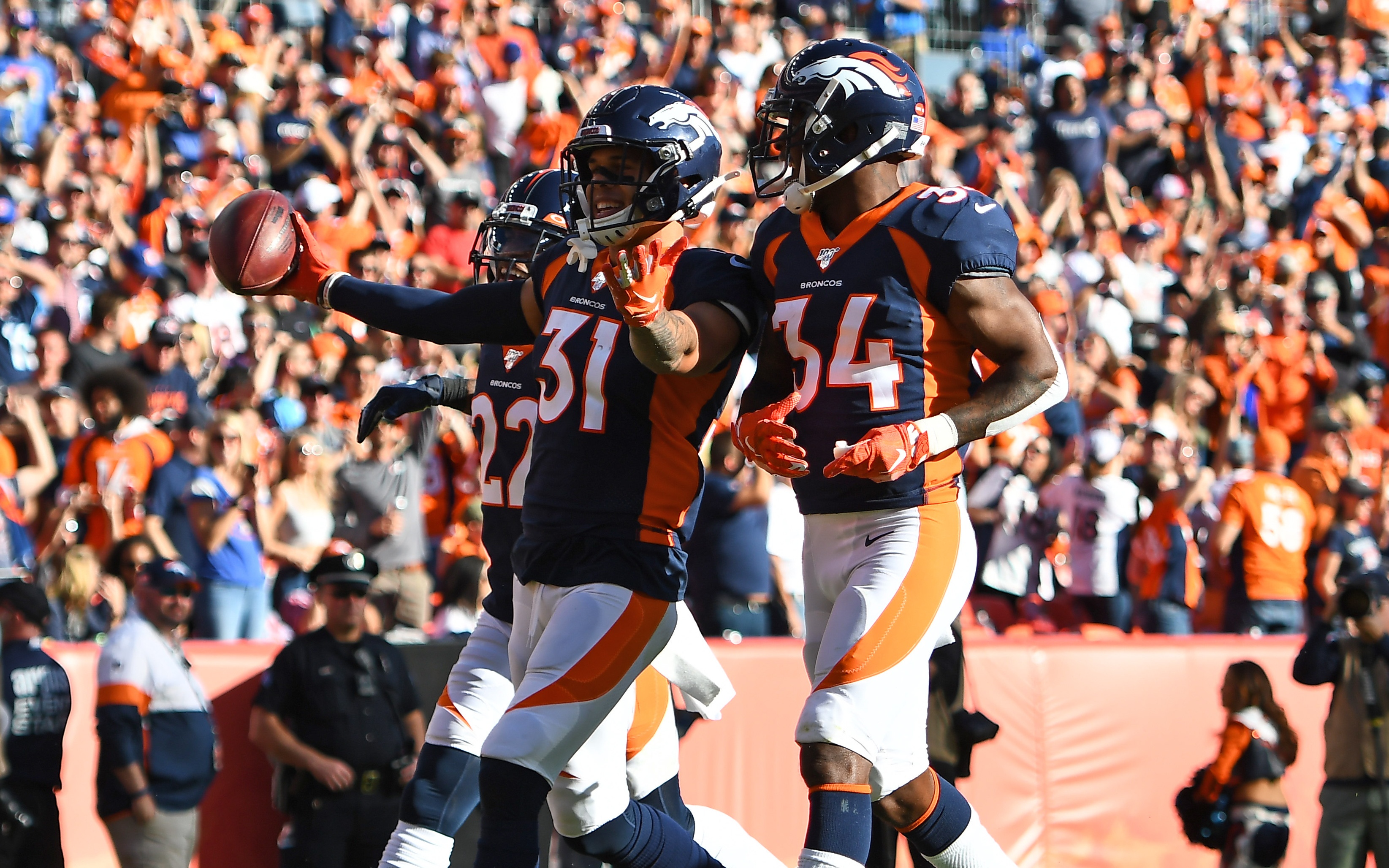 George Paton's infatuation with defensive backs is one of the Denver Broncos' worst-kept secrets.
As a former defensive back himself, Denver's new GM has been anything but shy in attaining talent at this position.
Looking at this offseason alone, Paton has drafted four defensive backs, signed two starting-caliber cornerbacks, and has 11 total on the Broncos' 53-man roster. If you include injured players, that number goes up to 14. These aren't just a bunch of small investments either, he has spent a premium, top ten, draft selection on Patrick Surtain while maintaining the league's most expensive defensive backfield by nearly $20 million.
While this may seem like overkill to most, the league is becoming more and more pass-centric, making NFL defenses adjust. Specifically, offenses are putting more playmakers on the field, whether it be three or four wide receivers or a tight end that is a receiving mismatch.
In addition to that, offenses are simply passing more, adapting to more of a college style of play.
For Paton and Fangio, this means putting more of a premium on having a multitude of guys that can cover and play in space. For example, the days of rough and tough linebackers are coming to an end. Linebackers now are asked to play fast and be fluid in space, almost like an oversized safety.
Looking at the Broncos roster, they have four starting-caliber cornerbacks, all of which vary drastically in height and weight.
None of them being a small investment, it's obvious that the Broncos defense needs to play them all, effectively attempting to adapt to today's NFL offenses with the idea of playing more dime personnel.
Dime personnel — when the defense has six defensive backs on the field — is often used only in obvious passing situations but in a loaded with speed, pass-happy, AFC West, having more agile and fast players on the field could play to their benefit.
The Chiefs in particular have made their name off of having a quarterback that can put the ball anywhere on the field while having playmakers that can take advantage of this with elite speed or yards after catch ability. They threaten the edges of the defense so much that playing anybody that isn't comfortable in space could lead to giving up big plays.
This is the attraction of playing more dime personnel. There is no question that the defense is more susceptible to giving up big chunks in the run but by adding more athletes, you are able to cover more of the field.
With the Broncos looking to do this, they need defensive backs on the roster.
As Broncos Country saw last season, depth is important. The Broncos' secondary was completely riddled with injuries and without having adequate depth, their season was effectively ruined.
This season, with Fangio looking to run more dime personnel, depth in this position group is even more important. The more players that play at this position, the more healthy players you need, and the more likely you are to have an injury to this position.
This is not even mentioning that two of the Broncos starters in the secondary already have a very injury-riddled history. Bryce Callahan hasn't been able to play in an entire season since he entered the league while Ronald Darby did it for the first time in his career last season. The chances of both of these guys staying healthy through the entirety of this season are slim, looking at their career to this point.
Luckily, Paton went out this offseason and added as many as he could to mitigate this concern. Michael Ojemudia, who was the Broncos' second cornerback on the depth chart last year is now the fifth. While he wasn't outstanding starting as a rookie last year, he is more than suitable to serve as quality depth.
Unlike some other positions where only one or two are on the field at a time, the number of defensive backs on any play can vary. Generally speaking, keeping all of them on the roster for multiple years is unsustainable. Whether it be a player leaving in free agency, a player retiring, or a player declining in play, more than often, this position is a revolving door due to the sheer number of them a team needs.
Because of this, taking flyers on guys, as Paton has, is a smart decision. At the end of the day, having the most expensive secondary in the league is a tough hurdle to navigate year in and year out. Having players on cost control contracts that could step in and fill holes as needed would be a massive plus to the rest of the roster.
These depth players could also be huge in improving what has been a terrible special teams unit as of late for the Broncos. Special teams coordinator Tom McMahon hasn't exactly lived up to expectations but giving him a plethora of defensive-minded athletes to work with should help.
At first glance, Paton adding as many defensive backs as he can seem odd, but as the importance of the quarterback position goes up, so does the value of the guys trying to stop him.