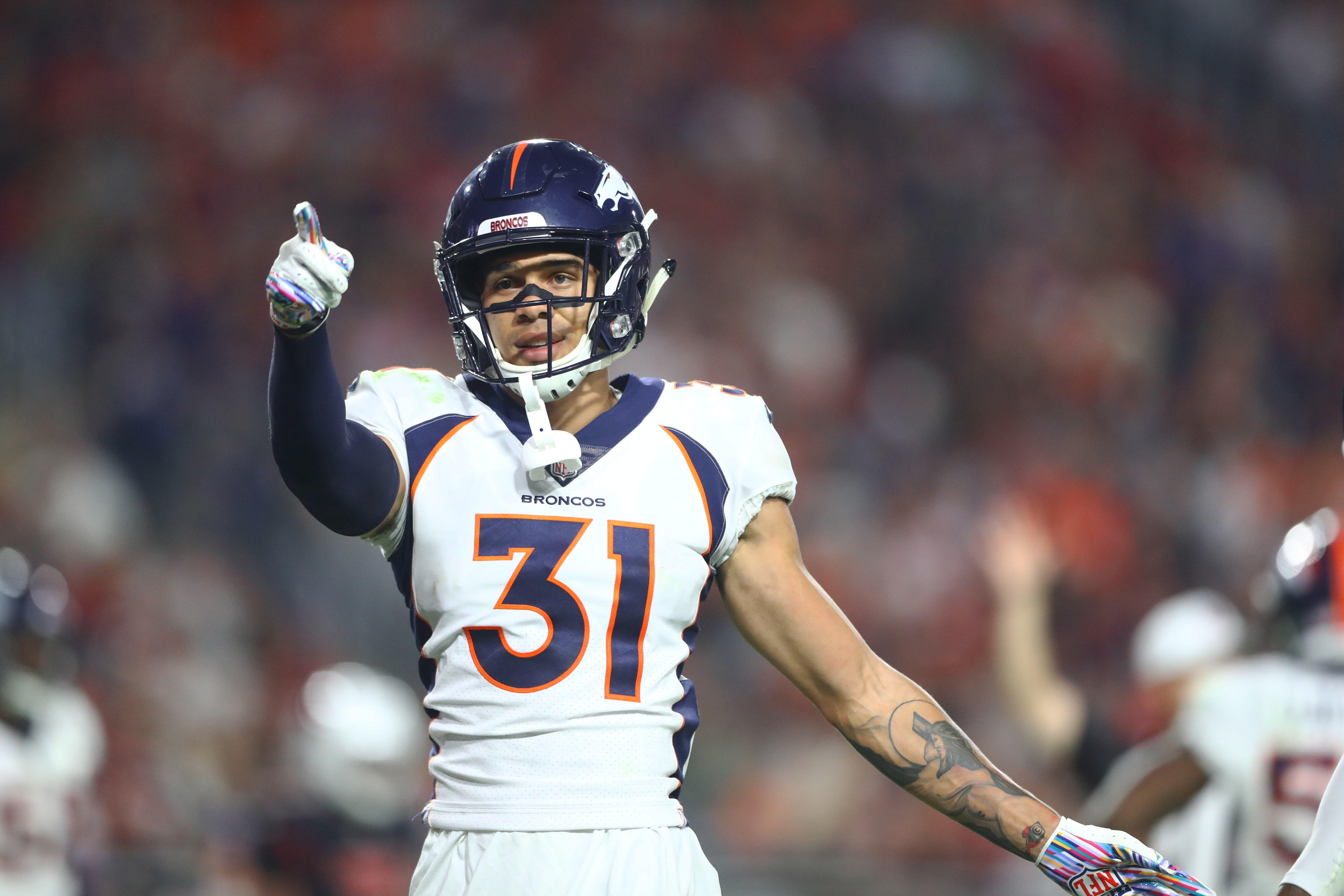 With a new contract in hand, Justin Simmons has entered unexplored territory in his young career.
The four-year deal, inked this offseason, gives him the highest annual salary of any safety in NFL history.
This will presumably allow him to begin to take a wide-angle perspective on his legacy with the Denver Broncos organization and what his imprint will be on his team, teammates and community.
The Broncos are a fascinating amalgamation of young and veteran players. The offensive unit is amongst the youngest in the league whilst their defense is on the opposite end of the see-saw, boasting some more experienced NFLers.
At 27-years-old, Simmons is in a prime position to take a more pronounced leadership role on this team and be able to effectively connect and unify the entirety of this locker room and begin to be a catalyst in the Broncos' rebuild.
Simmons has acknowledged his newfound opportunity to become a more involved leader within this team, and has been adjusting to the role.
"I've always been a firm believer in staying in my lane in terms of what I know, what I do best and how I lead," Simmons said. "I may not lead the way other great leaders lead. Some guys are vocal, and some guys do it by action. Whatever your leading style is, just stick to it."
"I've had a lot of thought about it, and I've reached out to a lot of people in my life that have had leadership roles throughout the NFL," Simmons continued. "Just trying to get a gauge of what that looks like. How was the pressure? How did you deal with it? How did you bring guys along? I really feel at peace with it, but I'm really excited."
Historically, Simmons has been a 'lead by example' type of player, and it seems like he is not going to change that approach any time soon. His talent on the field has earned him individual accolades and notoriety bolstering the legitimacy he carries with his teammates. That is not to say he is meek in any way but lets his play on the field and his intensity through every rep speak on his behalf.
This emergence could not come at a more opportune time for the Broncos organization.
True leadership is hard to come by, and it can be argued that Denver has lacked that since Peyton Manning retired following their 2015 Super Bowl-winning run.
Several veteran players will be seeking new contracts following the 2021-2022 NFL season. The likes of Von Miller, Shelby Harris and Kareem Jackson may move on, leaving an immense void in not only talented on-field play, but in voices that shape the culture and energy of the Broncos as a whole.
Steve Atwater is a perfect example of a former Bronco figurehead that was able to do exactly what Simmons is now pursuing and the two have a strong bond that should serve Simmons well in his development.
"Steve [Atwater] has been such a blessing in my life, not only what he's done for the football world, but just in life in general and seeing how he is as a father and a husband," Simmons told the media. "Those are the things that I pay attention to, and I love to see. It has such an impact on me. It's really something I truly want to emulate."
If Simmons can take the wisdom of a franchise stalwart like Atwater and apply it to both his game and leadership style, he is poised to begin the ascent towards Denver Broncos greatness.
Additionally, in 2020, Simmons and his wife Taryn announced the launch of the Justin Simmons Foundation. The foundation angles to take on youth initiatives surrounding the benefit of youth sports, mentorships, health, hunger relief and more.
The Justin Simmons foundation is officially launched!! https://t.co/lxqM8RMPKr pic.twitter.com/2xJYEcBO3H

— Justin Simmons (@jsimms1119) June 16, 2020
The Denver community has been blessed by several Broncos athletes who have contributed to their communities and spread love and understanding to those in need.
Simmons is once again carrying the torch and leading by example.
His interest and investment in the Denver-area communities and beyond is essential to setting the standard for his young teammates and recreating the winning culture that is synonymous with the Denver Broncos historically.
Simmons is in a prime position to take this immensely talented roster and lead them into the future. If he is able to do so, the sky is the limit for this young man, and the Broncos will be better for it.