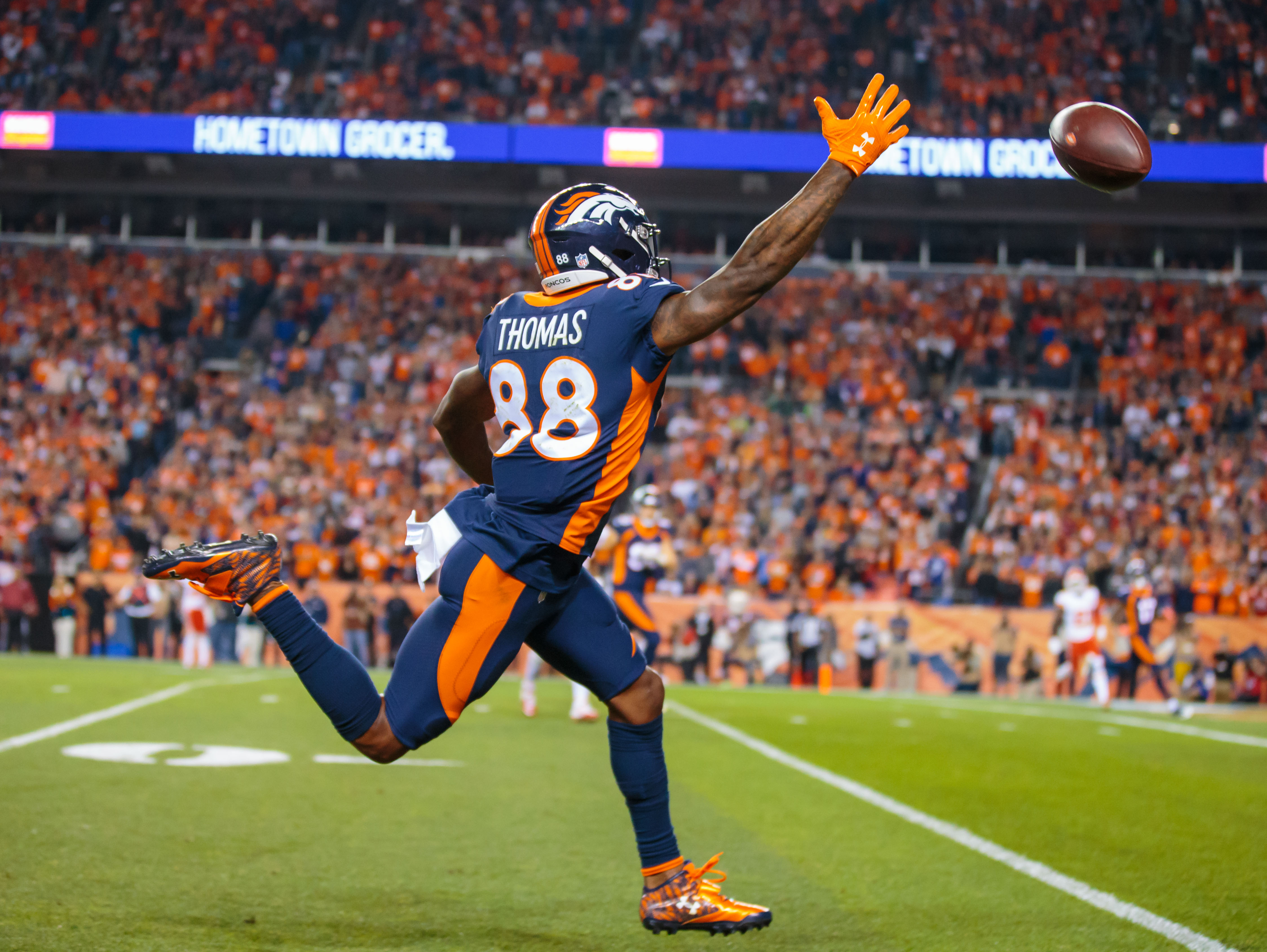 The Denver Broncos not only have holes on their roster — several of them — that need patching, along with a new for draft picks. With so much depth at multiple positions, now is the time to ask the question.
Is it time for Denver to make a deal?
Several aging veterans like Demaryius Thomas, Brandon Marshall and Shane Ray — just to name a few — have been mentioned in rumors over the weekend and the rumors make sense. Denver has a lot of depth, young depth — particularly at wide receiver and linebacker — and clearing a path for them while nabbing a draft pick in return could prove very beneficial. Broncos Blitz podcast host Ronnie Kohrt breaks down the weekend news and what to expect from Denver.
Kohrt discusses the pros and cons of making a deal and speculates on how much Denver could actually receive back in return. Arizona Cardinals cornerback Patrick Peterson has made it fully public that he wants out of Arizona and with secondary issues, could Denver be a landing spot?
In the latest edition of the podcast, you'll also hear from Demaryius Thomas in the locker room Monday and his comments on the rumors flying of his potential trade.
Click here to listen to the full Broncos Blitz podcast with Ronnie Kohrt.
You can follow Ronnie Kohrt on Twitter for more news regarding the Broncos by clicking here and catch up on latest conversations about the Broncos, or listen to the podcast below.
Click here to listen to past episodes of the Broncos Blitz podcast and access the Broncos Blitz archived vault.