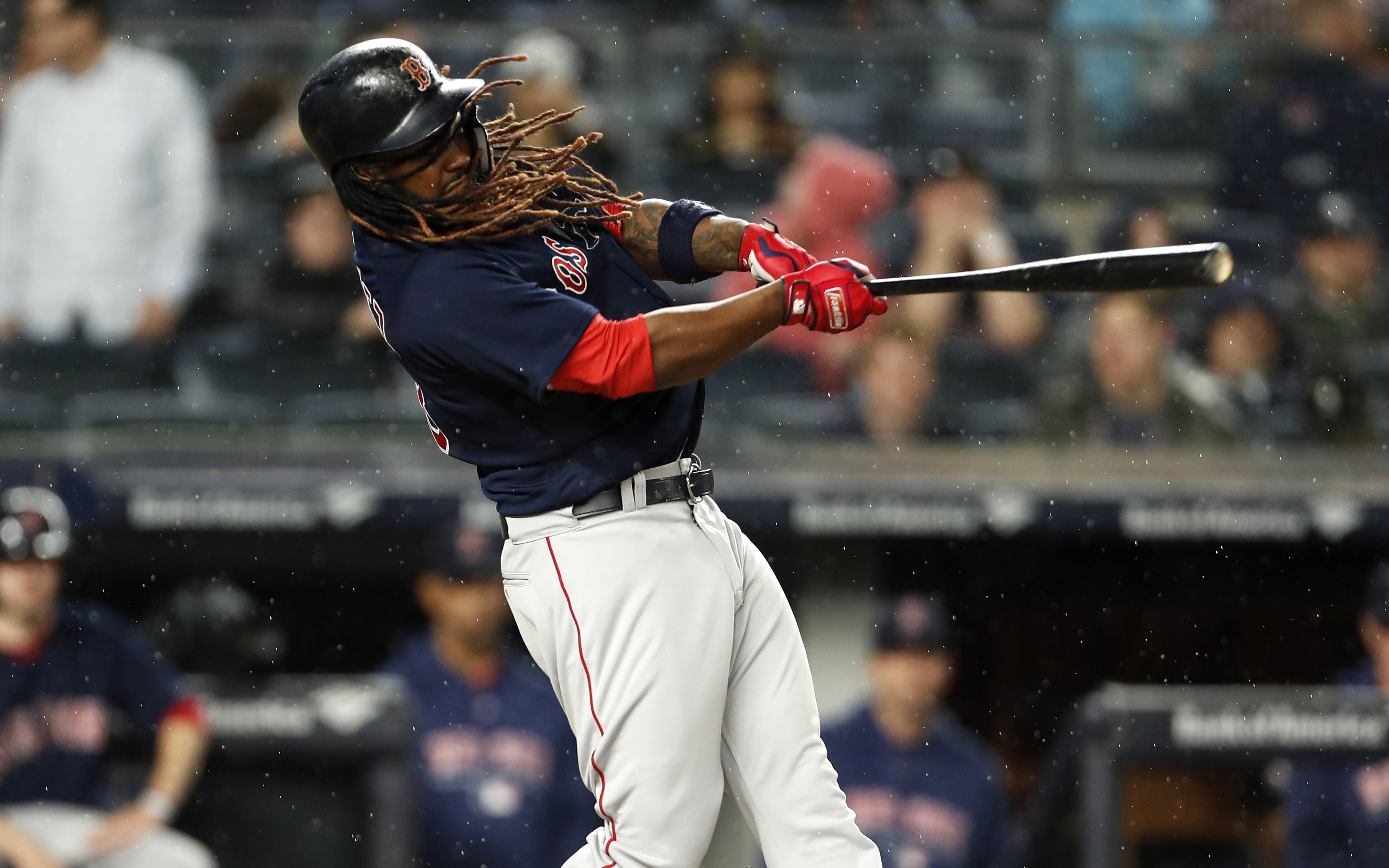 The Colorado Rockies need a new first baseman, and the Boston Red Sox have just scrapped their starter.
The Red Sox have decided to part ways with first baseman Hanley Ramirez, the team announced Friday. Ramirez is owed more than $15 million on his contract this season. With that money being guaranteed, Boston would have to pay the remainder of his contract unless they could find a trade partner for him. The Red Sox have seven days to either trade or release him. The Rockies have a dire need at first base and Ramirez would fill that void.
Ramirez, 34, is currently hitting .254 AVG, 6 HR, 29 RBI, with an OBP of .313. He has a career .290 AVG, 269 HR, 909 RBI, and an OBP of .361. If Ramirez hits free-agency (which he should), he'll definitely have the mindset of signing with a contender. That contender should be the Colorado Rockies. Jim Bowden agrees.
After Hanley Ramirez is eventually released…possible landing spots:

1. Rockies
2. Indians (platoon w/Alonso)
3. Twins (platoon with Morrison)

— Jim Bowden (@JimBowdenGM) May 25, 2018
The Rockies have a glaring need at first base due to Ian Desmond's well-noted struggles, and Ramirez fits the bill. Desmond was simply a terrible signing and Colorado should consider that experiment at first base over. He's not a first basemen, and never will be.
However, just like Desmond, Ramirez isn't a natural first basemen either. Although, he does have more appearances at the position, and holds a better fielding percentage at first base then Desmond. Ramirez (.997) and Desmond (.996) career-wise are very close in that category, but Ramirez has has more then doubled Desmond's appearances at the position, (176) to Desmond's (63).
With all that said, the Rockies are looking for production inside the batter's box. Desmond has been awful at the plate: .181 AVG, 8 HR, 21 RBI, 41 SO, with an OBP of .234. Ramirez would be an instant upgrade and would help immediately at the plate. Colorado missed out on not bringing back Mark Reynolds this year and that's certainly hurting them. To put the icing on the cake, Reynolds is also batting .478 AVG, 4 HR, and 6 RBI with the Washington Nationals, a team the Rockies might be battling with for a playoff spot come September.
Ramirez's production for Boston this year is something Colorado is in desperate need of. The Rockies offense has been historically horrendous, and adding a producing first baseman would certainly boost the team's production at the plate. Ramirez wouldn't cost hardly anything, he would be a low-risk-high-reward type of move. If Ramirez doesn't pan out; Colorado could simply cut ties with him at basically no cost.
Bringing in Ramirez could move Desmond to more of a platoon role; where he could clear his head, and still find some at-bats. Desmond could be used as a RHB in the outfield when a southpaw is on the mound, and could find some playing time in the infield (his original spot on the diamond).
Inking Ramirez is a win-now type of move and something the Rockies should do. If they want to have a shot at the postseason, they must find more production at first base. The Dodgers are right on the Rockies' heels and have turned their season around. If Colorado wants to stay in first place in the NL West, they need to make some moves, and signing Ramirez would be a great start.