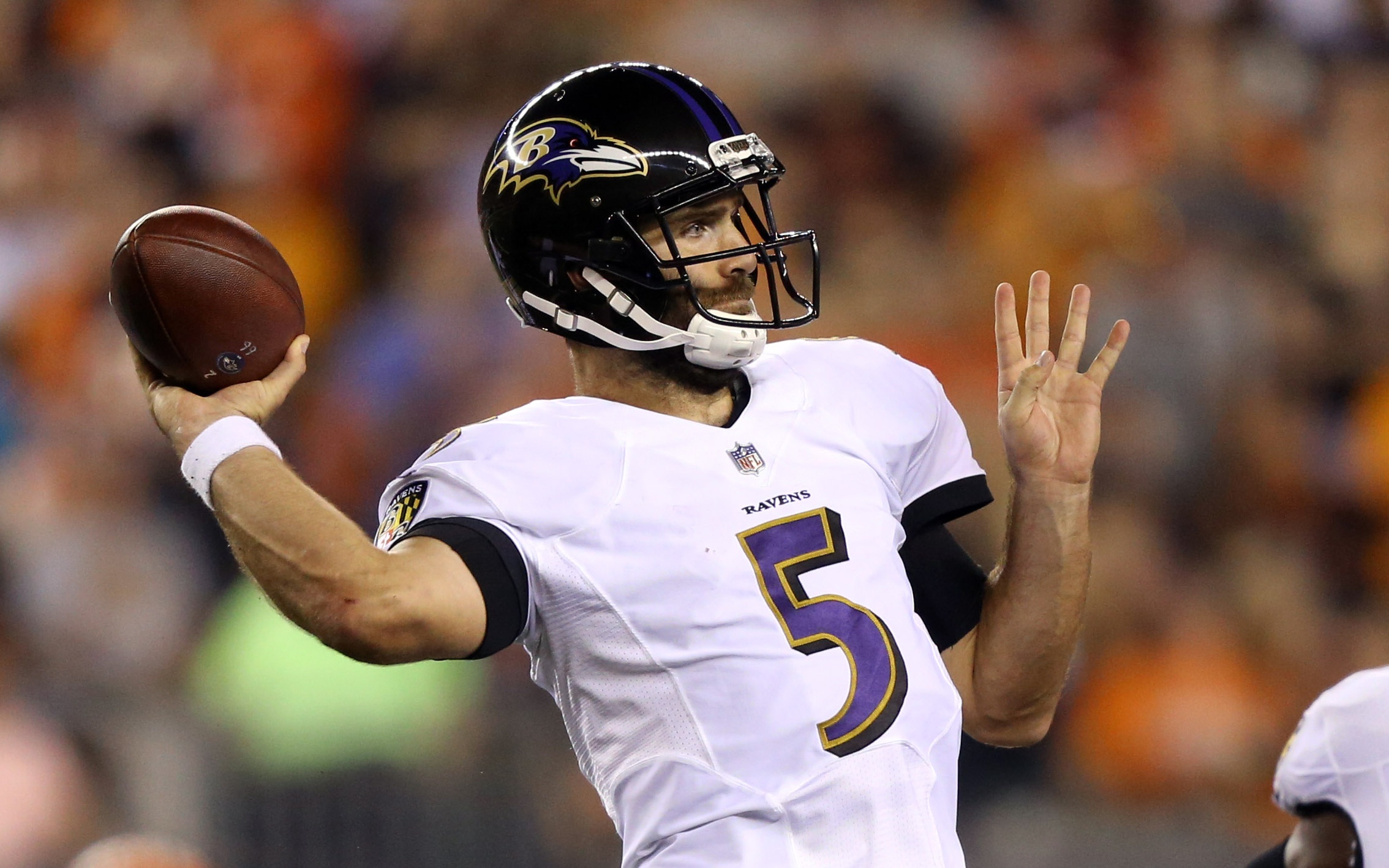 The Ravens and Broncos agreed to a trade Wednesday morning that will send Ravens quarterback and Super Bowl XLVII MVP Joe Flacco to the Broncos in exchange for a fourth-round pick in the 2019 draft.
I've written multiple articles in the past on why I believed that the Broncos signing Joe Flacco in free agency would be a horrible move. Not only would it do serious damage to Denver's cap space for a minor upgrade at the position, but it would also extend the time Denver found itself trapped at the quarterback position.
All of these problems could be alleviated thanks to John Elway trading for Flacco rather than signing him in free agency.
Let's start with the damage to the salary cap and what the move costs the Broncos.
Denver is currently gearing up for likely an active free agency period, but to be active they need cap space. Signing Flacco in free agency would (conservatively) cost the Broncos somewhere around $22 million annually, but because they got him in through a trade, Flacco will only cost the Broncos $18.5 million in 2019.
Trading for Flacco now, rather than signing him later in free agency, also gives the Broncos more time to find a trade partner for Case Keenum, which is crucial. If the Broncos aren't able to find a trade partner for Keenum, they'll have to either keep him on the roster as a backup (would cost $7 million) or cut him (would cost $10 million in dead cap). Trading Keenum could be the difference between the Broncos landing a high-priced free agent like C.J. Mosley, and settling for a mid-tier free agent like Preston Brown.
One potential trade destination mentioned by Ian Rappoport on NFL Network was the New York Giants. Keenum had his career-year under Pat Shurmur, who is now the Giants' head coach, and the Giants could use a backup of Keenum's caliber considering Eli Manning's age.
If the Broncos are able to trade Keenum, the Flacco trade will become much more attractive, saving Denver a minimum of $10.5 million. Although, there are reasons beyond the financial ones that make the Flacco trade preferable to signing him in free agency.
If the Broncos were to sign Flacco in free agency, they would more than likely have to sign him to a deal spanning over at least two seasons. This would just extend the amount of time the Broncos found themselves trapped in quarterback purgatory, not bad enough to secure a burgeoning star at the position through the draft but not good enough to compete for anything past a wild card spot. (If you think Flacco is out-dueling Patrick Mahomes, Philip Rivers, and Derek Carr then, oh boy, are you in for a rude awakening).
Trading for Flacco, on the other hand, allows the Broncos to get out of his contract after just one season. Following 2019, Flacco has a team option in his contract that could allow the Broncos to move on without any dead cap.
This would allow the Broncos to play Flacco for this year, who is most likely a slight upgrade on Keenum, before pursuing a quarterback in the 2020 draft that has four quarterback prospects who already grade higher than any quarterback in the 2019 class.