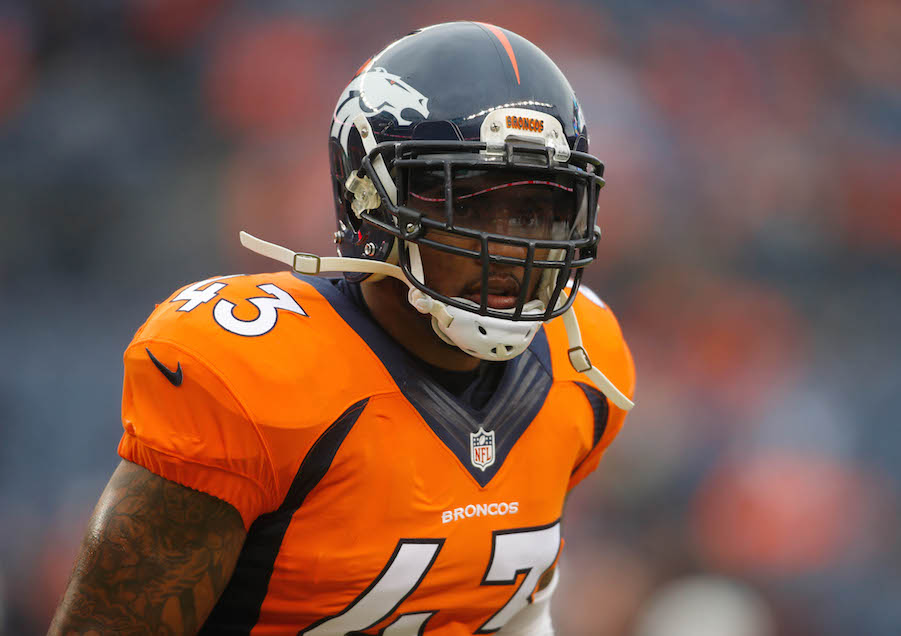 It was all good just a week ago.
The Denver Broncos had just begun preparation for their fourth and final preseason game against the Arizona Cardinals.
Kyle Sloter, the Broncos' undrafted free agent rookie quarterback who took the city by storm in the first three preseason games, was set to get his first start.
The Broncos' dreaded secondary was still intact.
It's crazy how much can change in just one week.
Saturday marked the most hectic day in NFL history. Instead of downsizing rosters in increments like they did in years past, all 32 teams cut their roster down from 90 players to 53 by 4 p.m. eastern time on Saturday. When each team nearly cuts their roster in half, there are going to be some tough cuts.
Word began to spread early last week that the Broncos were shopping for a potential trade partner for veteran safety T.J. Ward. Numerous players began to share their displeasure about the possibility of letting go of Ward, but that wasn't enough to keep him on the team. He was released Saturday morning.
As President of Football Operations and General Manager John Elway explained, that's just part of the business.
"It's always hard," Elway said on Saturday. "I will tell you I was in that locker room and I didn't agree with every move that management made. You create those relationships in that locker room and it's important. T.J. was a big part of that, but I can tell you how many friends and people I had cut over my career and didn't agree with all of them, but that's part of it. I think that they understand, at least I hope they understand, we had to do what we believe is best for the Denver Broncos. This is a situation – when you make tough ones like this they're not always going to be popular but I think the young guys will step up and play well and fill those shoes very well."
The young guys that he's talking about are second-year safeties Justin Simmons and Will Parks, and undrafted rookie safety Jamal Carter out of the University of Miami. Both Parks and Simmons found ways to contribute in 2016.
"Justin had a hell of a spring," Joseph said of his young safety duo. "Obviously, with [S] T.J. [Ward] not working the entire training camp, for the most part, Justin and Parks got a chance to play a lot. Obviously, opportunity leads to promotion. So, both of those guys play very well. Parks was our starting dime backer for the entire preseason. Watching those young guys play – they're both impressive young players."
Ward missed most of training camp and the preseason with a hamstring injury, giving the young guys a chance to show what they could do with the Broncos' starting unit. Elway and head coach Vance Joseph liked what they saw out of the young guys.
"Young, physical," Joseph said of Carter. "He's going to be a great guy for [Special Teams Coordinator] Brock [Olivo] on teams, as a core guy. Him having the skills to play in the box and play in the high-zones in the back end was impressive."
Another cut on Saturday that rubbed the fans the wrong way was that of Kyle Sloter. As the third quarterback on the Broncos' roster, he came in and played lights out in all four of his preseason appearances. Despite his performances, Sloter was released on Saturday as well.
"I will say this: Kyle Sloter did a hell of a job in the preseason and had a hell of a camp," Elway said. "As I told him today when I talked to him, I said, 'You don't know this, but I'm telling you from experience going from the preseason to the regular season is a big jump.' We didn't want to put him in that situation. Having been through that before and not having much success doing it very well myself my rookie year, we told Kyle that we're going to release him and then we brought Brock in."
Despite having an offer to join the Broncos' practice squad, Sloter chose to sign with the Minnesota Vikings' practice squad, who offered him more money, instead.
A lot can change in a week in the NFL.