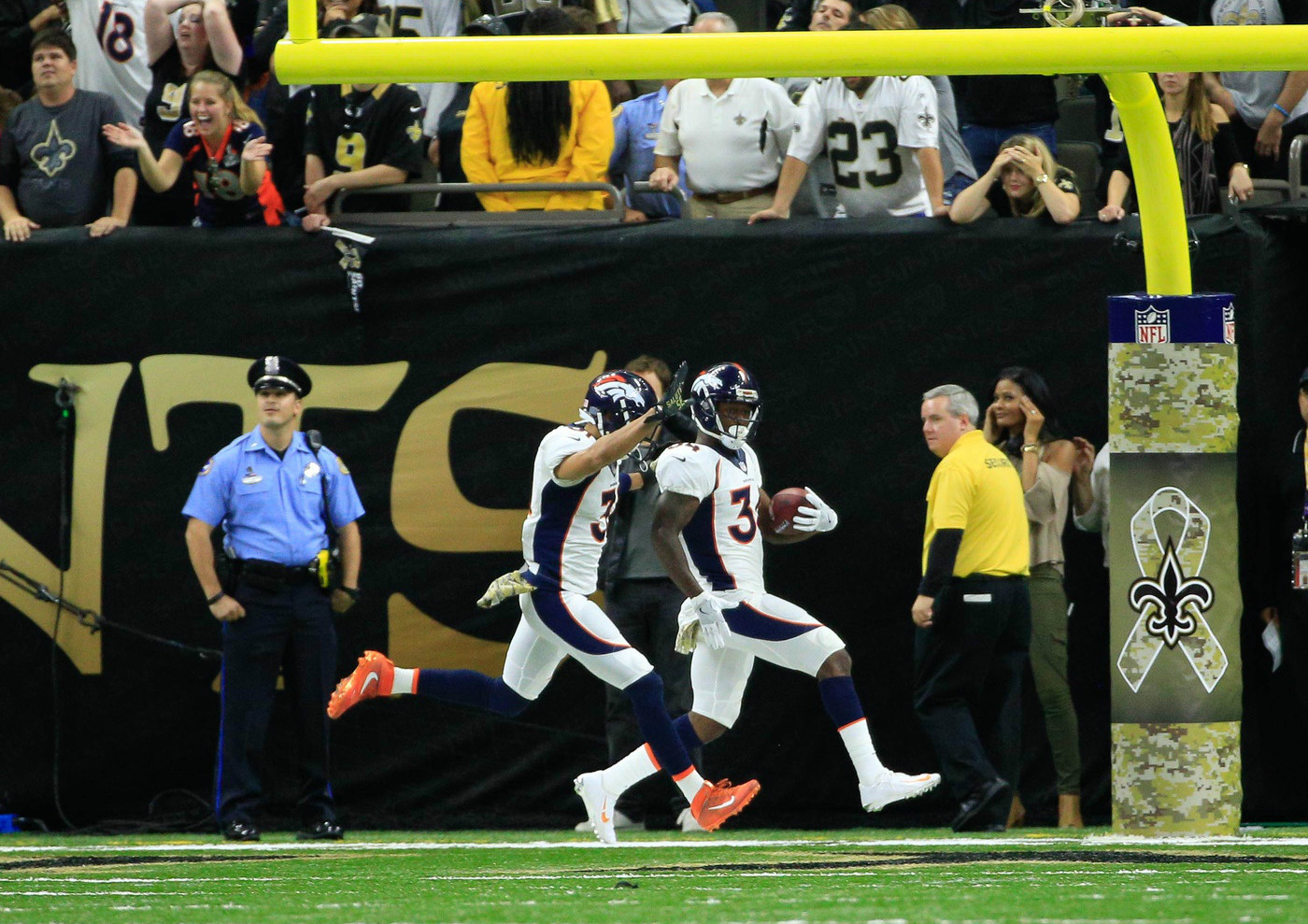 You may think the Broncos' blocked extra point returned for a game-winning two-point conversion on Sunday was something of a minor miracle, but there was nothing lucky or divine about it.
They knew it was coming.
"We definitely did," Will Parks, who returned the blocked kick to the end zone, said on The Sports Guy Mike Show on Mile High Sports Radio. "Joe D [DeCamillis], our special teams coordinator, does a great job as far as keying us on certain clues that a certain team gives up, so we can be special in a situation like that. Justin [Simmons] did a good job as far as preparing for that. We practiced it a few times before the game. And we said if the game came down to it, we have to make this play and get a win for our team.
"It's crazy how we all believed in each other and did it," Parks continued. "As soon as we called the play, I went up to the line and was like, 'He about to block this. I don't know who it's going to, but somebody better take this and run it back home.'"
And that's exactly how it unfolded — preparation, practice, execution; that's what good teams do.
It's easy to say that the Broncos defense can't possibly continue to come up with all of these game-winning plays, that the luck will eventually run out. But if there's one thing we've learned over the last two years, it's that this defense isn't succeeding off luck; they're just that good.
Parks attributes a lot of that to the bond that runs through this team and particularly the defense.
"We don't just play football, we thrive off of each other … We all motivate each other," Parks said. "That's the biggest thing about the whole process."
And there may not be anyone on this roster closer than the two men who contributed to that game-winning play, Parks (the returnee) and fellow rookie safety Justin Simmons (the blocker).
"We've been roommates since OTAs," Simmons said. "We've got one of the craziest bonds ever. In the time we've spent in the last seven months, it fells like I've known him for seven years."
To hear more from Parks, including how he feels Gary Kubiak empowers the team to succeed, check out the podcast below …
Catch The Sports Guy Mike Show every Monday-Friday from 9a-11a on Mile High Sports AM 1340 | FM 104.7 or stream live any time for the best local coverage of Colorado sports from Denver's biggest sports talk lineup.