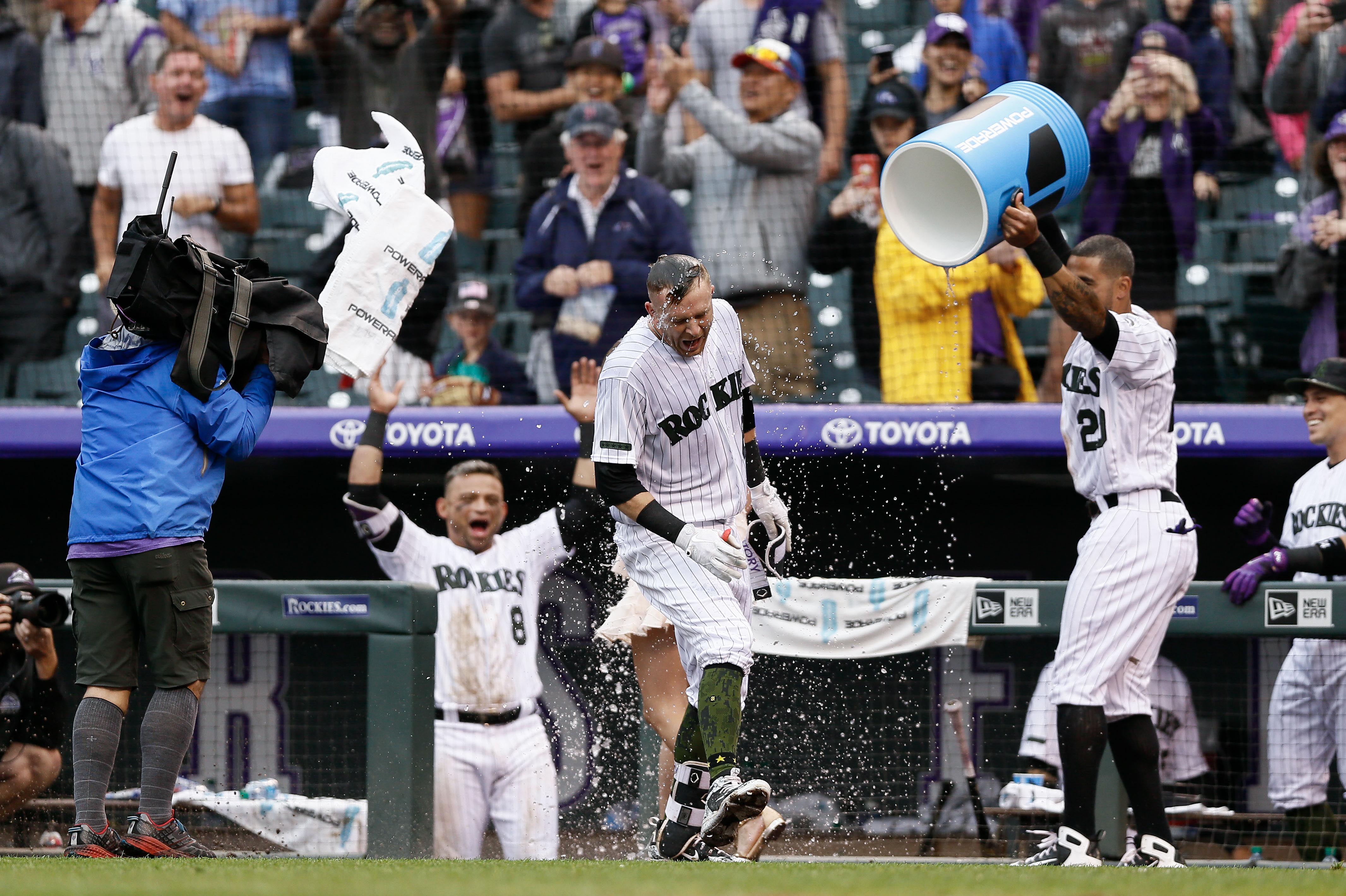 The Rockies have won 13 of their last 16 games, rocketing into the All-Star break with big-time momentum. While most teams look at the break as a time to rest and refresh themselves, the Rockies — who are playing their best baseball of the season — might feel differently.
Host Shawn Drotar (Host, "Mornings at 5280′") and guest Doug Ottewill (Editor-in-Chief, Mile High Sports Magazine) discuss the Rockies' tough schedule to begin the season's second half, and wonder if the timing will derail the club just as they've back into postseason contention.
All-Star shortstop Trevor Story and first baseman Ian Desmond have been heating up, and the Rockies' starters have been better than ever; can they sustain that performance for the rest of the season? Which veterans will end up near their usual averages, and which younger players might be experiencing real growth that could elevate the Rockies in the competitive NL West?
Shawn and Doug discuss all of these topics and more in this episode of the "Blake Street Irregulars"!
Brought to you by Tap XIV (tapfourteen.com) on Blake Street in Denver.
Follow Shawn Drotar on Twitter: @sdrotar
Follow Doug Ottewill on Twitter: @dottewill
AMP users: Click here to listen.