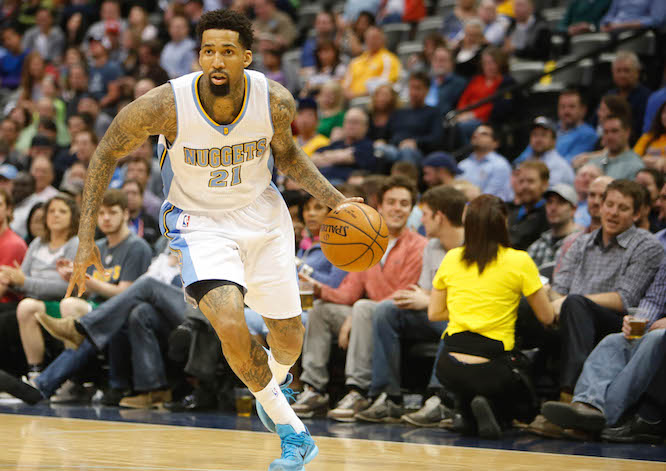 Following a weekend that saw a teammate make a serious misstep on social media, Wilson Chandler issued a heartfelt and honest open statement to Denver Nuggets fans and management about his decision to re-sign with the team.
Via his Instagram account, Chandler wrote the following:
I make all my decisions based on what will make me happier in life. That should say everything in regards to why I chose to resign with Denver for the next 4 years. Of course I could of played out my current deal and tested the waters next year when the TV money will sky rocket the salary cap. However Life is bigger then that. While the nuggets organization was very generous and I'm extremely happy with the new deal, I made this decision because of the city of Denver, the Nuggets fans, and my teammates. I tasted what it was like to win in this great city, and I've never been more focused to recapture that feeling. It will take a lot of hard work and commitment from top to bottom but I know we can do it, and I'm ready to lead the charge. It's going to be a great ride and I wish the season could start tomorrow. To the ownership and management I say thank you! To the fans I say an extra thank you for they are the real reason I'm staying here for the long haul. Nugget nation let's come together and turn this around!
In less than 20 minutes the post had nearly 900 "likes." If his post is any indication of how he'll be playing in the future, many more fans than that will be liking what Chandler brings to the floor at Pepsi Center over the next four years.