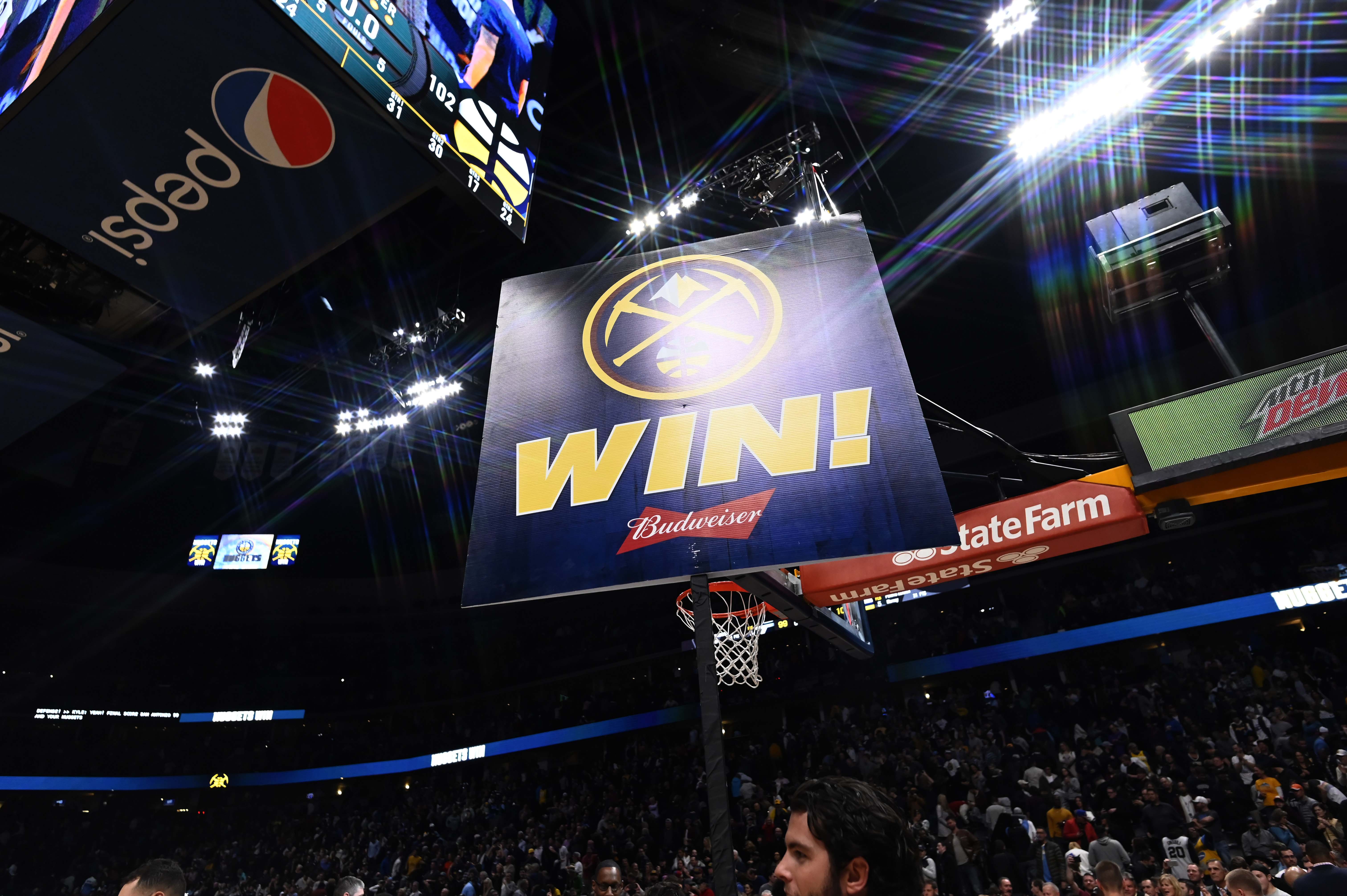 Quick: Who's the best team in the NBA right now?
Vegas tells us it's the Los Angeles Lakers, who are now – following yet another trade that makes the NBA look like the silliest of all the pro sports leagues – a 3-to-1, odds-on favorite to win it all a year from now.
Common sense tells us it's the Raptors (they were the best last week, you know). Common sense also suggests the most bizarre star in the league, Kawhi Leonard, might leave – so scratch that. Vegas currently has the Raptors at 10-to-1 odds (a lowly fifth at the moment!).
It should be the Golden State Warriors. Solely based on reputation, they sit at 12-to-1 on the Sin City big board. But because of injury, they won't be the best. Probably not even close. The Warriors will be the best team in 2021, however (mark that down). They'll pay more than $70 million for the privilege of rehabbing two guys who will make the Warriors a darling of a comeback story two seasons from now.
Vegas offers a few other contenders, all of which are flawed.
Milwaukee (6-to1). Anyone who watched the Eastern Conference Finals saw something flawed with the Bucks. Does Giannis Antetokounmpo have the type of game that appears on SportsCenter or wins titles? That remains to be seen. His game will really be tested with swingman Khris Middleton likely headed somewhere in free agency. If there's any truth to the idea that Denver is not a destination city for NBA free agents, surely Milwaukee is worse and will have trouble keeping or landing a good one. And hey, speaking of Denver, Middleton might look awfully nice in Rainbow throwback.
L.A. Clippers (7-to-1). Um. Hellll-ooo. It's the Clippers. Outside of Billy Crystal, the entire world can't imagine the Clippers winning a title instead of the Lakers. So, just scratch that. Scratch it all together.
Houston (8-to-1). Maybe. Just maybe. But doesn't it seem like after years and years of falling short, the Rockets are more apt to implode than win a title? Even if the Warriors aren't standing in the way, something doesn't feel sturdy about that outfit.
Philly (12-to-1). Same as the Warriors. For now, I trust Steve Kerr and Steph Curry a lot more than "The Process."
Back to the original question: Who's the best right now?
I have a vote, and it has nothing to do with my address. It's the Denver Nuggets. Yes, they're the team in my own backyard. But the Nuggets are what they are, they're staying put, they're talented, they're maturing and they're healthy
And, oh by the way, they were the second best team in the very best conference (sorry Portland, everyone seems to think your run was a fluke – everyone in Vegas anyway, where you're currently listed as 30-to1 to win it all (or not win it all, as it were). Even if Michael Porter Jr. doesn't make a massive impact, the team he practiced with all season long already has a roster worthy of contending.
Here's the thing about the Lakers, too. This isn't "The Decision." This isn't 2010, when three NBA superstars gathered in their prime. This is 2019. LeBron James is going to be 35 in December and could possibly be distracted by, you know, whatever. If the Lakers roster begins and ends with James and newly acquired Anthony Davis, that's not enough. If another big name is added (how much more ridiculous can the NBA get?) chemistry must still be developed. What most people forget is that it took the Heat two seasons to fully figure things out. And then, instead of winning "not four, not five, not six…" – well, they only won two. Point being, just because the Lakers will make the loudest noise in free agency, doesn't mean they're instantly winning it all in June 2020.
That, then, leaves a nice window for Denver, who should have been playing the Warriors in the Western Conference Finals this season. The Warriors were too hurt to win it all this season, and they're definitely too hurt to win next season. And unless you buy into the "others" Vegas lists ahead of Denver, there's zero reason to believe the Nuggets can't represent the West in the NBA Finals next season.
Even if that's true, though, Denver can't afford to get overly gushy about its current roster. The suites at Pepsi Center can't afford to read the press clippings (aka, this column) about the wonderful core that's been assembled and patiently maturing. The Nuggets have built a fine young team – no doubt – but in the NBA, if you snooze you lose. There's a window now and Tim Connelly and Co. must be leaping – not looking – through it.
And that means being active and aggressive in free agency, and perhaps even the trade market (look what Masai Ujiri did when he rolled the dice on a trade with an already-solid roster).
Some are calling this the best free agency class the NBA has ever had, so, despite Denver's current roster, the current landscape of the Association might suggest the Nuggets had better bolster it some more. And the truth is, Denver doesn't have to necessarily add one of the "biggest" names. Kevin Durant and Klay Thompson are hurt and unlikely to sign with Denver anyway. Leonard is probably out, too. Kyrie Irving might not fit and he's risky, and most believe Jimmy Butler is a long shot for a team like the Nuggets.
Kemba Walker? Khris Middleton? Bojan Bogdanovic? J.J. Redick? Danny Green?
Not all of them are headliners. But the addition of any would make the Nuggets a better team.
I know, I know, Walker plays the same position as Jamal Murray, and we all love Murray. And I'm not suggesting Walker should be a huge priority. I am suggesting the Nuggets can't afford to stand pat. And with an All-NBA center leading a team that showed a massive improvement from two seasons ago, the Nuggets should be able to convince someone to ink a deal.
The window is now. The West, despite all the movement, is there for the taking, and if any team is in position now to do that, it's Denver.
Especially if they don't stand pat.