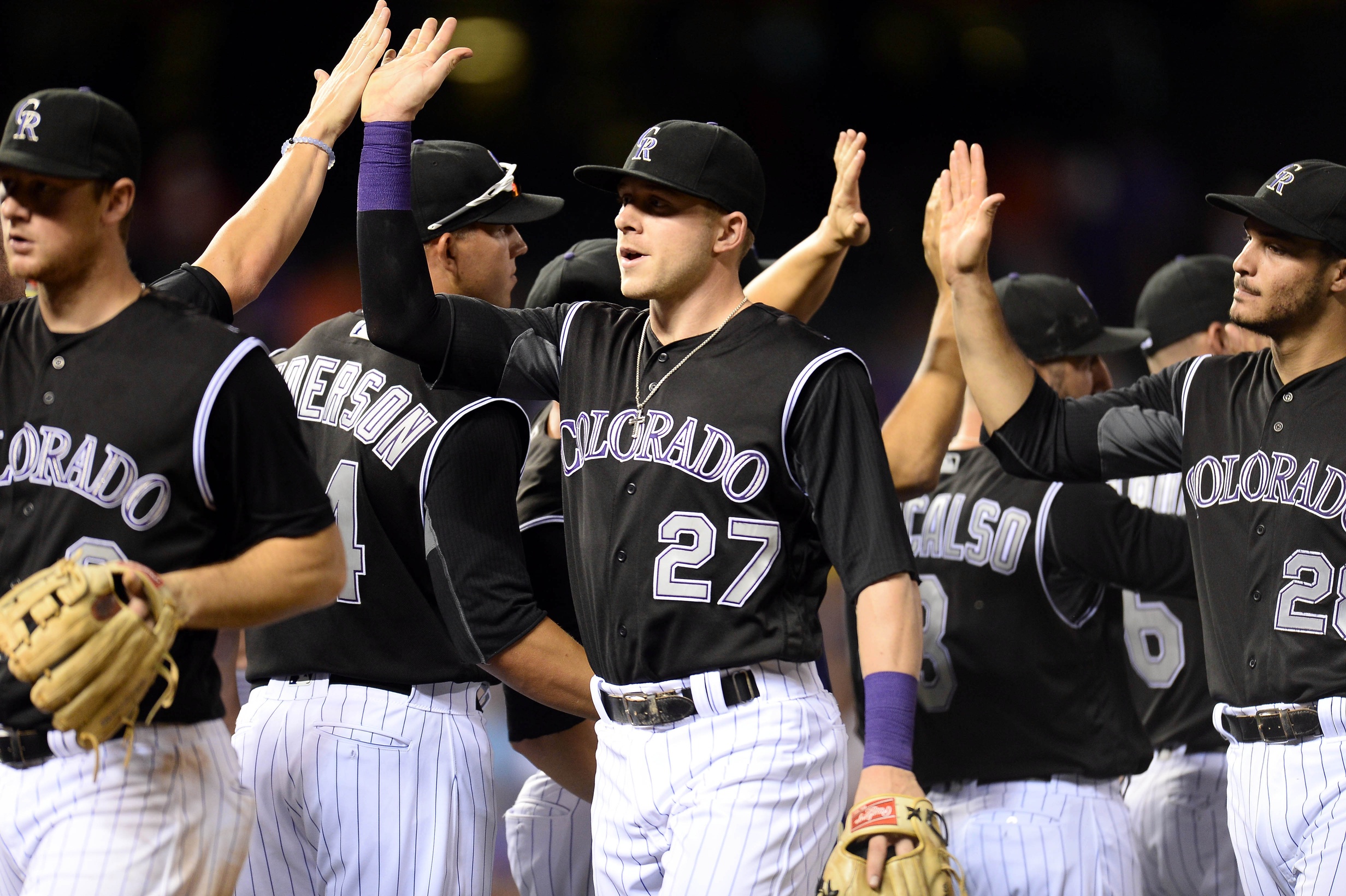 With a series victory over the Atlanta Braves in Atlanta, and with home series against the Rays and then the Braves in the next week, the Colorado Rockies could find themselves back at .500 before long.
"You've got some teams coming up here at home with Tampa and with Atlanta that are very beatable teams," Rockies Insider and MLB scout Ed Henderson said when he joined the Weekend Drive with Sean Walsh on Mile High Sports AM 1340 | FM 104.7. "It will be a nice springboard for them if they win that series against Tampa Bay and then go on and see how they can do against the Braves here."
Both the Braves and the Rays are last in their divisions and are struggling to put together any pitching or offense.The Rockies, though, have not proven that they can take care of beatable teams this year, with losing records against both the Cincinnati Reds and Philadelphia Phillies.
If the Rockies really want to put themselves back into playoff contention, they need to sweep both series, which means they need to win seven games in a row. The Rockies have only been able to put together a four-game win streak this season, so it will take their longest winning streak of the year to get back to .500.
The Rockies are only seven games back in the National League Wild Card race, so a strong week could put them right back in the hunt.

"The Rockies are within (seven) games of the wild card and basically have half a season yet to play. I think there is plenty of time to make it up," Henderson said. "Isn't it nice, though, that it's July and we are having this conversation about the Colorado Rockies sitting in third place in the national league west and really, by all measures, are in the discussion for wild card opportunities."
Listen to the rest of the conversation where Henderson talks about MLB managers and the All-Star game below …
Catch the Weekend Drive with Sean Walsh Saturday and Sunday from 2p-4p on Mile High Sports AM 1340 | FM 104.7 or stream live any time for the best local coverage of Colorado sports from Denver's biggest sports talk lineup.