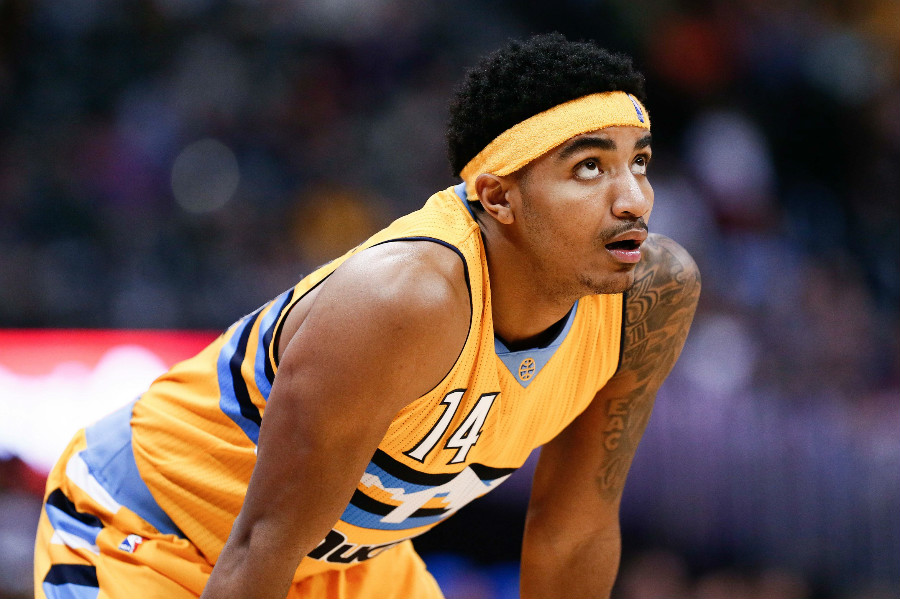 The 2015 Denver Nuggets season was a mix of peaks and valleys. For every disappointment, there was an exciting turn of events right around the corner. One of the brightest spots, though, was Gary Harris' impressive sophomore campaign.
And yet, still, the Nuggets looked to make moves to upgrade their shooting guard position, drafting Jamal Murray with the seventh-overall pick and attempting to sign 12-time All-Star Dwyane Wade this week.
But with Wade now out of the picture, and with Murray a season or two away from fulfilling his true potential, it's now time for Harris to step up and prove he's the Nuggets' long-term solution at shooting guard.
And according to Harris and the organization, that's exactly what he plans on doing.
He's put in a ton of work in this offseason, both on his game and on his body; apparently, he's put on roughly 20lbs of muscle to help build his frame for the coming season.
"It's been a real good offseason," Harris said following the team's practice on Thursday. "Its been tough; I've been tough on myself. I feel great right now. I didn't even realize I put on so much (muscle). I still feel great. I still feel bouncy, feel agile. I'm very comfortable with my weight."
And the the increased competition isn't affecting him, either. Whether it's Murray, Wade or someone else, Harris knows the only person who can control his future is himself.
"I feel secure. I'm just confident," Harris said. "I'm just going to go out their and compete regardless of the situation."
And the organization feels the same way. In the eyes of Tim Connelly and Michael Malone, not only is Harris their starting two guard next season, but he's a major cog in their long-term plans.
"Where Gary is right now and how much work he's putting in," Connelly said following the selection of Murray, "it's going to be very difficult for anyone to take his job."
And rightfully so. Since Malone has come to town, Harris has done everything and anything he's been asked to do. Not only that, but he's showed continuous improvement while doing so.
It's no wonder why Malone trusts the 21-year-old shooter so much.
"Everybody thinks, because we took Jamal Murray, what's going to happen to Gary Harris?" Malone said on Mile High Sports radio. "Harris is a player, and I love Harris. I think he was our most-consistent player last season, and right now he looks like he is ready to play tomorrow; that's how great he looks. And I'm excited about that for Gary."
For Harris, he doesn't see the youth or depth at the guard position to be a negative, but rather as an opportunity to help the franchise win games.
"It's going to be huge," Harris said. "We are going to have threats from top to bottom. It's going to help us out tremendously, especially the way we play. We trying to play fast, get up and down the court, and just having a lot of fresh bodies that can play is going to be beneficial to us."
The Nuggets future is a bright one, and so is Gary Harris'. This season will be an opportunity for him to come in and prove he's the Nuggets starting two guard, today and in the future.