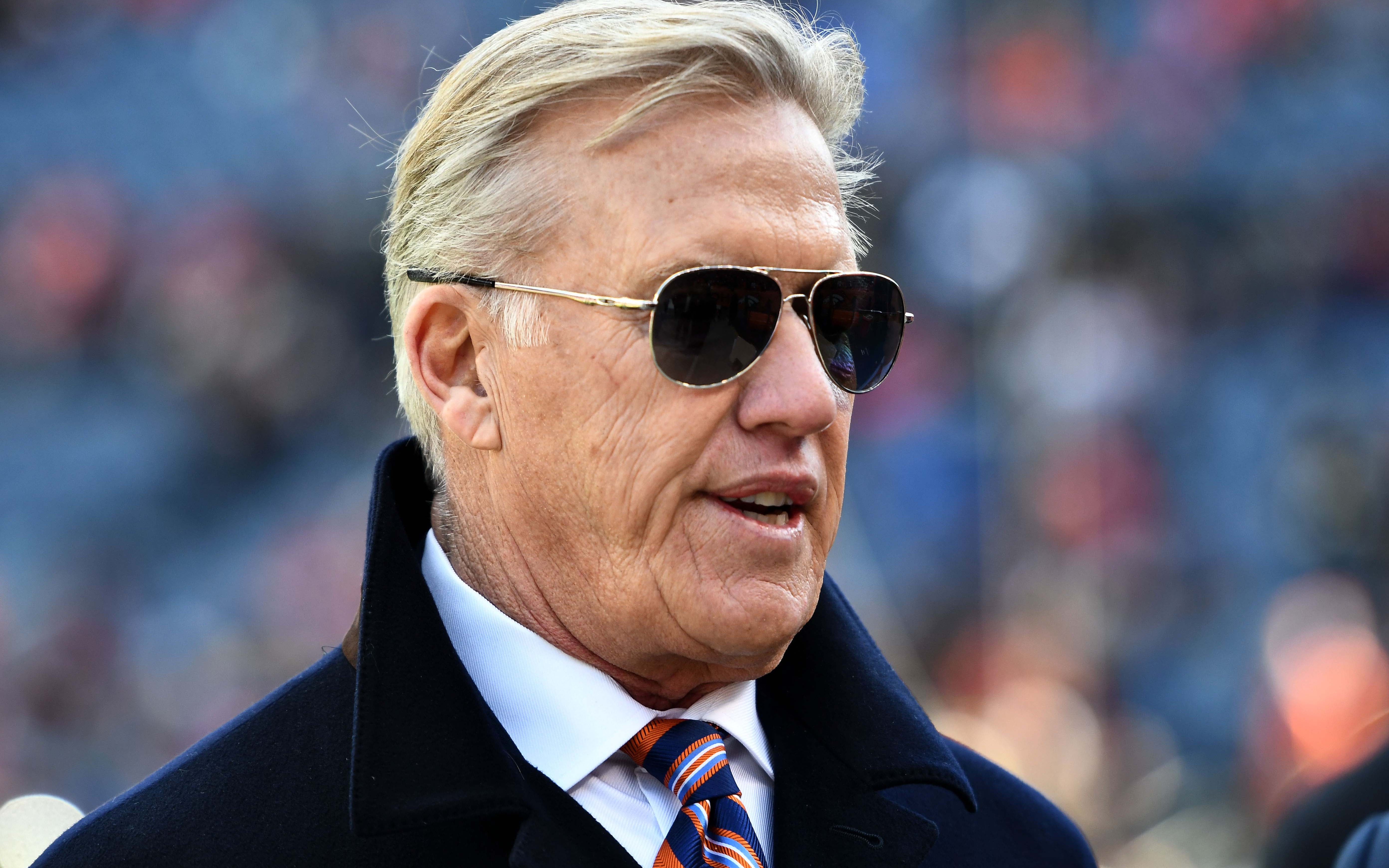 For John Elway the General Manager, the pressure is on. Much like Lawrence Taylor breathing down his neck on the gridiron, Broncos faithful from across the country are starting to blitz Elway from every direction, with the goal of taking him down.
Elway's been elusive as a player, and he may be even more so as an executive, dipping and dodging most criticism from year to year.
But, how long can this culture of losing continue in Colorado, where Broncomaniacs demand winning?
As the great Jerry Glanville once said, "Know what NFL stands for? Not For Long…"
John Elway, however, isn't just the GM of Colorado's supreme sports team. He's the freakin' "Duke of Denver," a person who was once more loved and more important than any elected member of the government in the Centennial State.
Elway was the one who led three teams to the Super Bowl in the 1980s, and he was the broken-down player who hobbled and leapt into the hearts of fans with his helicopter play during the Broncos' first Super Bowl win. After winning back-to-back Super Bowls as a player, Elway mostly vanished from the public eye for nearly a decade, but reemerged as the Broncos Vice President of Football Operations in 2011 and has only elevated his status along the way.
Heroes, as Elway is viewed by many who grew up in Denver, are as complicated a concept as simply being a human. On the field, he could do no wrong. Off the field, Elway spurned fans' hopes for autographs and was downright rude at times (though, my personal encounter with Elway in 2000 was a positive one).
And that's an important classification; Elway can't be viewed just as the current GM of the Broncos, he's a sports hero in Colorado first and foremost. That is likely difficult for some to separate.
As the GM, there have been massive ups and downs, including attending two Super Bowls and winning one over the last nine years.
But the criticisms of Elway's track record in the front office have been numerous, and legitimate. Let's quickly run them off.
He can't draft worth a damn, his free agent dealings have left a lot to be desired — outside of a few noteworthy players like Peyton Manning — and his coaching hires have been awful for the most part.
Back to the draft; the greatest player Elway ever drafted was Von Miller, the No. 2 overall pick in 2011. Look at the rest of Elway's first-round picks and you'll find four busts (Sylvester Williams, Bradley Roby, Shane Ray and Paxton Lynch) and that doesn't even include Garett Bolles. First round picks need to, at the very least, become regular and consistent starters, if not stars.
It's not just that Elway's first-round picking abilities are the end of the terrible drafting; he regularly reaches for players in the second and third rounds, missing would-be stars by overthinking things. In 2017 alone, he should've taken Ryan Ramczyk in the first round instead of Bolles, should've taken Chris Godwin instead of Carlos Henderson (a complete miss) and should've selected George Kittle instead of Jake Butt.
Of course, hindsight is 20/20, and the NFL Draft is as unscientific as something can be. But, if we are not to judge Elway by his awful drafting, what can we judge him for?
It must be noted — because things are complicated and not binary — that Elway has done incredibly well in finding undrafted free agents. Chris Harris Jr, Shaq Barrett and maybe even this kid Malik Reed; it's too bad Elway can't use that noggin to find great players at the top of the draft class, too.
In free agency, Elway knocked it out of the park with Manning. His other signings like Emmanuel Sanders, Aqib Talib, T.J. Ward, DeMarcus Ware; those were all very good as well. But, the way he's handled the roster in recent years has been appalling.
Letting Matt Paradis — one of the few diamonds in the rough which Elway drafted — walk was an incredibly bad move, even if Paradis wanted to get paid. And did. Not signing or drafting a middle linebacker in the 2019 NFL Draft is already haunting this year's Broncos as Devin Bush is lighting up the league in Pittsburgh while the Broncos wait and hope Noah Fant becomes a star. His signing of Su'a Cravens was a joke, and now this year he signed Bryce Callahan who's yet to see the field due to a foot injury.
After every NFL team made their roster cuts, the Broncos signed four of those cut players, tying them with the New York Jets and Arizona Cardinals which signaled how terrible Denver's roster was this year. Now, we're all seeing that lack of depth on defense and that awful offensive line play out as the Broncos are 0-4.
And onto coaching; bringing back Gary Kubiak was a gamble that paid off, Vance Joseph is arguably the worst coach in Broncos history and the book is still out on Vic Fangio.
So, yes, it's a complicated mess in Denver.
But even the lay fan, who watches a few games a year, knows Elway has to go. Unfortunately, a power void at the top is allowing him to stay in charge for the foreseeable future, unless Joe Ellis steps in.
That may be the most troubling part for Broncos fans. There's a clear problem, but the solution seems unlikely any time soon. And Denver demands winning.