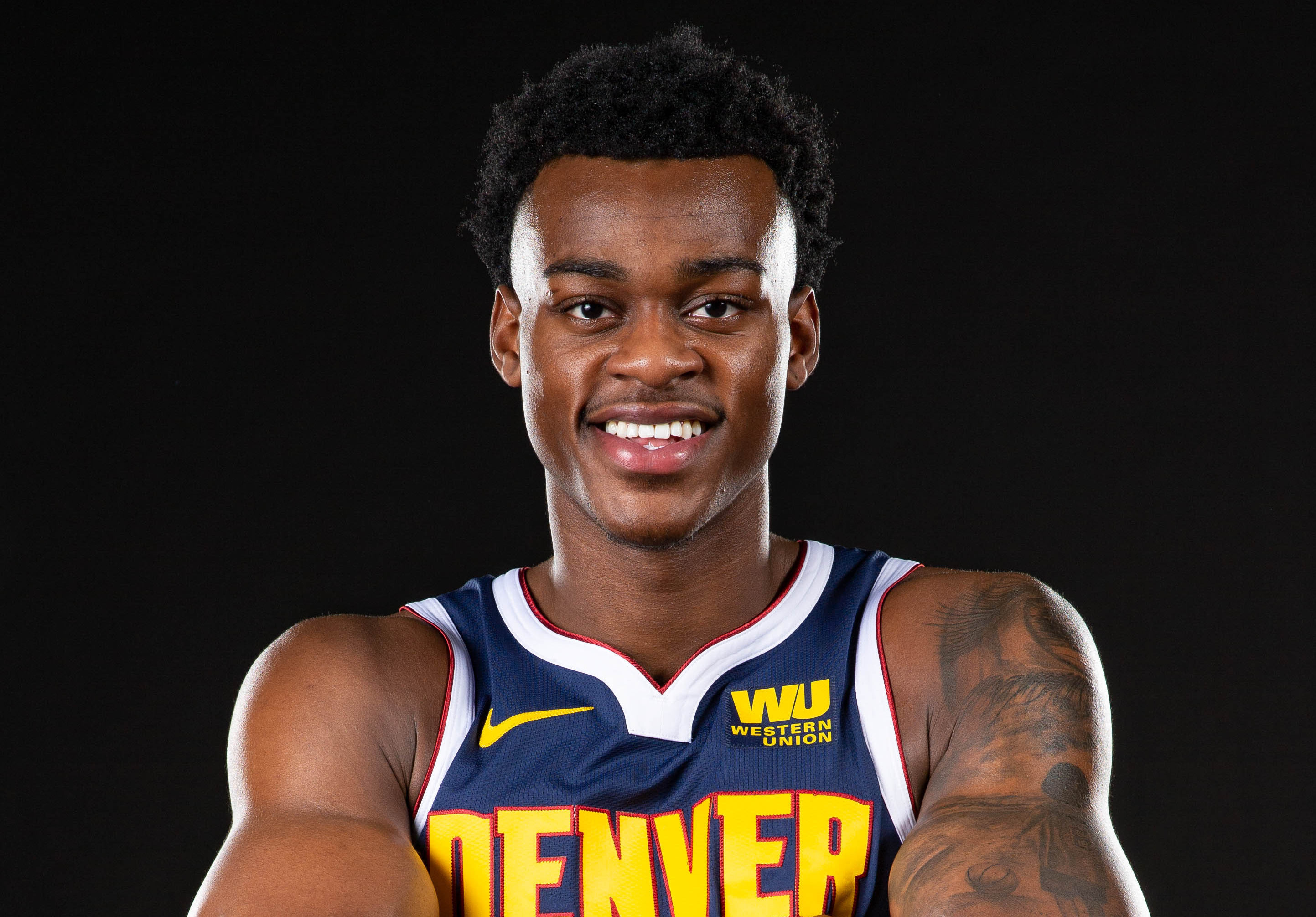 On Wednesday night, the Denver Nuggets were gearing up for their third game of Las Vegas Summer League. Denver was set to take on Jordan Poole the Golden State Warriors as Denver came in looking for their second win in three tries.
As the Nuggets blew a 12-point lead, it become obvious that there is not much value in recapping a summer league game, but that there were important trends that had began to develop. Instead of a traditional post game article, let's dive into those trends.
Jarred Vanderbilt is as raw as he is talented
As Summer League has progressed, the game has slowed down for Vanderbilt and his performance on Wednesday night was no different.
Vanderbilt was grabbing rebounds, pushing the ball up the court, throwing dimes to teammates, and adding his infectious energy to the equation every second he was on the floor.
Still, for all of Vanderbilt's flashes of brilliance, there were just as many head-scratching moments.
The simple truth is that Vanderbilt is still incredibly raw. His offensive touch has a long ways to go as does his ability to stretch the floor. Until those two skills improve, his ability to handle the basketball and create for his teammates will be minimized. Defensively, his physical skills have shined. His explosive athletic ability has returned since suffering a stress fracture in his foot at Kentucky and his mobility is obvious to all who see him play, but he was a step slow mentally and was jittery when defending on the perimeter.
There is no doubt that Vanderbilt has incredible upside. He has shown he is both quick and strong enough to potentially defend four positions. He is an unrelenting rebounder on both ends of the floor. His handle is tight and his vision is advanced.
But even with that being said, it is clear that Vanderbilt is not ready for a full role with the Nuggets next season which is likely a contributing reason for Denver's acquisition of Jerami Grant.
Denver still thinks highly of Vanderbilt and his performance against the Warriors is just more evidence why. He finished with 20 points on 8-of-15 shooting to go with 17 rebounds and three assists. He did have six turnovers, but also had three steals.
His play at summer league has made it apparent that his growth will take patience and time.
For better or worse, Brandon Goodwin has taken ahold of the Nuggets Summer League team
Goodwin has had himself a strong individual Summer League so far is some ways and an abysmal showing in others.
After being on a two-way contract with the Nuggets last season, Goodwin spent most of his time in the G-League where he stuffed the stat sheet. After a successful season in the G-League, Goodwin was looking to continue that trend in Las Vegas.
He had a strong game on Tuesday night, but Goodwin followed it up with his worst performance of Summer League. He was only able to muster eight points on 11 shots in 27 minutes and was the main reason for Denver's 12-point collapse in the fourth quarter. His effort fell off a cliff on defense as he allowed Jordan Poole to blow by him over and over again.
Goodwin has looked like a legitimate NBA player at points and completely lost in other moments. Consistently is going to be key for him going forward, but he has failed to show growth in that category in Las Vegas so far.
Vlatko Cancar continues to prove that he belongs
All Summer League long, Cancar has continually made the right decision on both ends of the floor. He has not attempted to play outside of himself, but has made a point to find his spots and showcase his skill level.
In Denver's three summer league games, Cancar has not been a big statistical producer, but that does not mean his play has been a negative. He has kept the ball moving, made plays for others and has never stopped the ball unnecessarily. Cancar has defended with intensity and thrived in a team construct. Oh, and he has launched and knocked down 3-pointers with ease.
Simply stated, Cancar looks ready for the NBA. He is everything the Nuggets need in a wing player to provide depth. Cancar is a combo-forward who has a very high-IQ on both ends of the floor, can hit 3-pointers, knows when to get out of the way, but also knows how to put himself and his teammates in advantageous situations. Cancar is extremely unlikely to make mistakes, but will fill his role to the best of his ability.
If Cancar does not end up with one of the last two roster spots on the Nuggets roster, it would be a surprise to many.
Thomas Welsh gets the night off (mostly)
This is not a trend, but deserves mentioning to avoid confusion.
When the starting five was announced, there was a notable absence — Thomas Welsh.
Later on, it came to be known that there was no injury holding Thomas back. His removal from the starting five was just to allow for others players to log some extended playing time.
Welsh did play a quick four-minute spurt, but after that he never re-entered the court. In those four minutes, Welsh had two points and two rebounds.
In his place, the Nuggets got a better look at Vanderbilt as a center and Cancar as a power forward which is important considering that each of them may end up needing to fill in at those respective positions during the Nuggets regular season.
Additionally, there is no reason to risk Welsh's health. Denver knows exactly who he is as a player and as a teammate.
Welsh's absence had nothing to do with his play or his health.