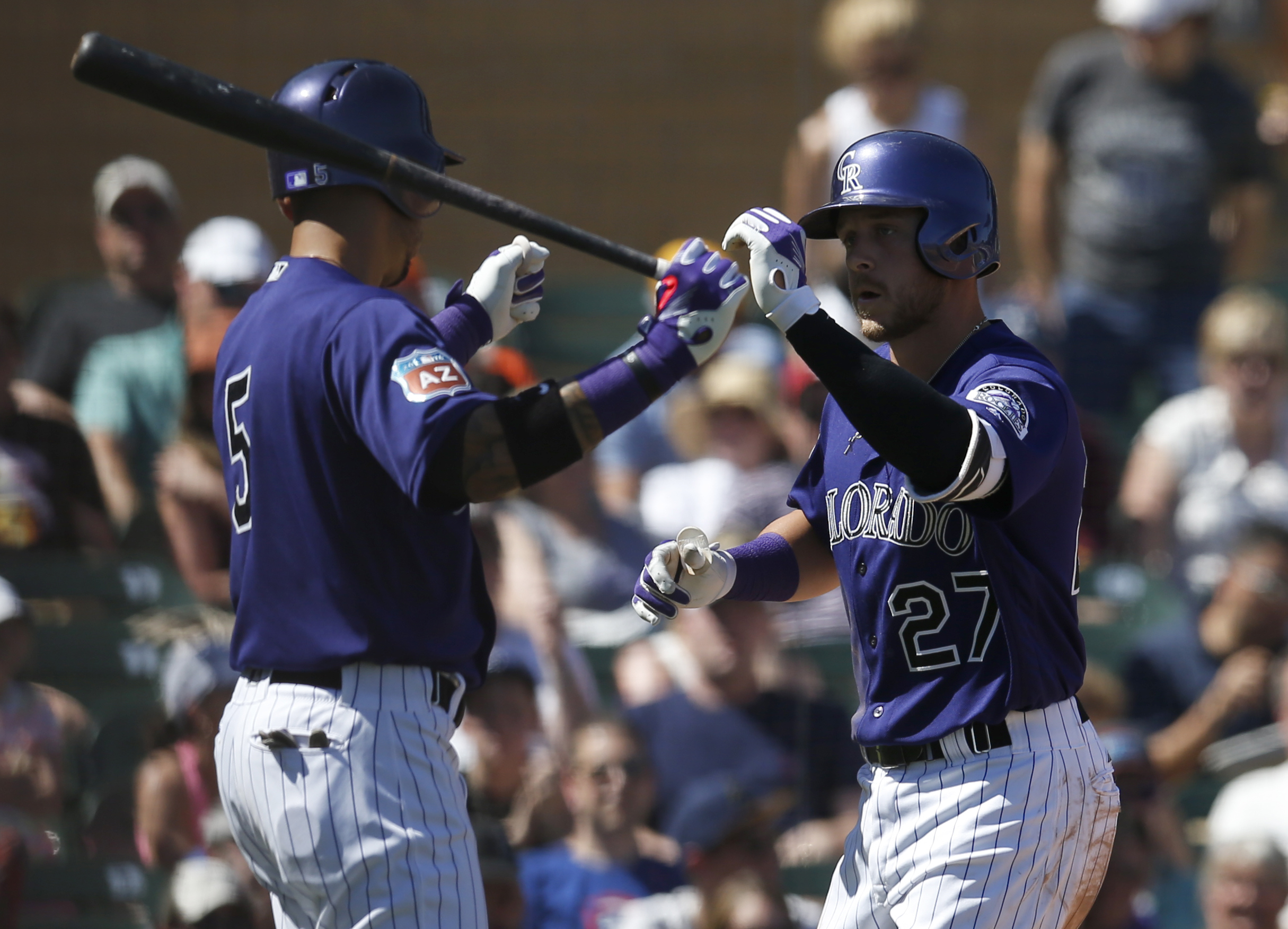 For so many years Troy Tulowitzki was a staple for the Rockies at shortstop. That all changed last year, when he was traded to the Toronto Blue Jays. Now, a new era of Rockies baseball is upon us.
The trade caught everyone off guard, especially Tulo, and left a bad taste in the mouths of the players and fans.
For the first time in nearly a decade, the Rockies were without Troy Tulowitzki. It was strange at first, but some normality remained, as the Rockies finished at the bottom of the division once again.
The squad is now heading into their first season without their cornerstone player, and that may not be a bad thing.
With Tulo gone, the Rockies do not have a "franchise player" in their clubhouse, and manager Walt Weiss thinks that's a good thing.
"Having a captain or a team leader is way overrated," Weiss told Nick Groke of the Denver Post. "Just be a pro — every day you show up."
Tulo was the face of the franchise; his ability, attitude and health directed the Rockies as if he was holding them in a vice grip. When he was on, so were the Rockies. When he was, well, pulling another hammy, there went the season. And for all that he did do for the franchise, maybe his absence has cleared the slate.
There's a more relaxed vibe in the clubhouse, and that may a good thing.
The best players on the team are now Carlos Gonzalez and Nolan Arenado, and both could be considered considerably more relaxed than Tulo's serious, sometimes uptight self.
The Rockies haven't had a winning season since 2010 and are constantly at the bottom of the standings, so maybe a change of culture is exactly what the Rockies need.
While they are a ways away from contending, they could start to change and reform their clubhouse to help build team chemistry, something that always seemed to be unbalanced when Troy Tulowitzki was here.