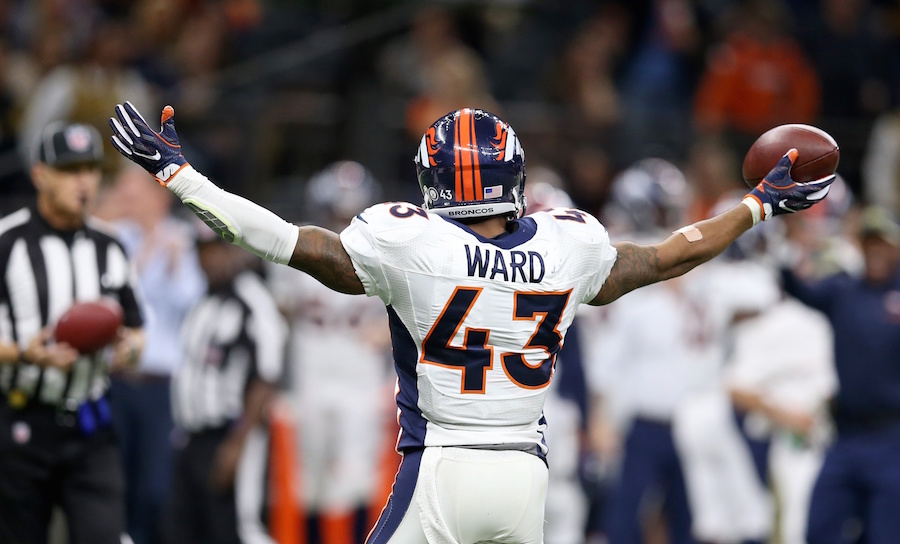 It took awhile for the Denver Broncos to finally catch a break, but they finally received one in the form of a Week 11 bye.
Over the last month or so, Broncos have been dropping like flies with injury, but the extra week of rest has done wonders, as both Aqib Talib and Derek Wolfe are on schedule to make their return on Sunday, and Trevor Siemian's shoulder looks to be healthier than it's been in a long while.
With a record of 7-3, Denver looks to be ready for the stretch run, and they'll need to be, as the AFC West race is anything but a sure thing.
Here's what the team had to say about the extra time off on Monday:
Gary Kubiak on the team coming off the bye
"You can see that they're really fresh. [They're] mentally fresh more than anything from getting away from football a little bit. [We had] a lot of enthusiasm out here today with guys bouncing around. We'll get back in our routine on Wednesday. They were very fresh. You could tell."
Kubiak on evaluation process during bye week
"I wouldn't get into it too heavy. You're obviously trying to evaluate schematically what you're doing and what's going on. Then you're trying to evaluate who's doing it and how they're doing it. Being able to present to your players, 'this is what we see, this is what we have to improve upon and this is some changes that we're going to make when you come back,' [is] the way that we try to lead them when we left them for the week and before we gave them the break. During the season you're going, going and going, and you're trying to keep up with that on a weekly basis, but it gives you a chance to actually stop and hopefully do a better job heading into the last six weeks. You really isolate on the things that you want to be doing and be doing better."
Kubiak on what makes teams successful coming out of the bye
"I think it's a little bit of everything. Any time you play 10 weeks in a row in this business, you're going to be beat up. You're going to have things going on with your team. It's a chance to regroup your football team. We're at full strength at practice today for the first time in probably 10 weeks—other than [C] Matt [Paradis] not being out here. That's a good thing and you can just tell. We were competitive. We weren't trying to rest 10 guys and get through a Wednesday or Thursday practice. We were back at it in competitive situations. Hopefully we can stay healthy and stay that way the last six weeks."
Chris Harris on getting Talib back
"It just makes my job a lot easier just being able to have a guy out there that knows what's going on. The communication is always on point. I don't really have to talk to everybody all game."
Harris on the health of the defense coming out of the bye
"We feel great, health-wise. I feel amazing. I'm probably second in the league in snaps at the time of when I was playing. I still feel good. Everybody feels fresh and ready to roll. We just know that this is our time when we have to turn it up another notch. This is our time where a lot of teams fall off and they can't continue to stay on that ride and continue to get better, but this is where we know that we have to turn our game up another notch."
Talib on what he needs to do to get on the field
"The back feels great. It'll just be conditioning. [When] you sit out three weeks and you don't play football for three weeks, it doesn't matter what you're doing, you're going to be tired. The more that you can do the better you will be."
Talib on having the defense at full health
"It will be good. It's always good when we get in that huddle and you see everybody. It will be good. We're well rested so we should come out and play really fast."