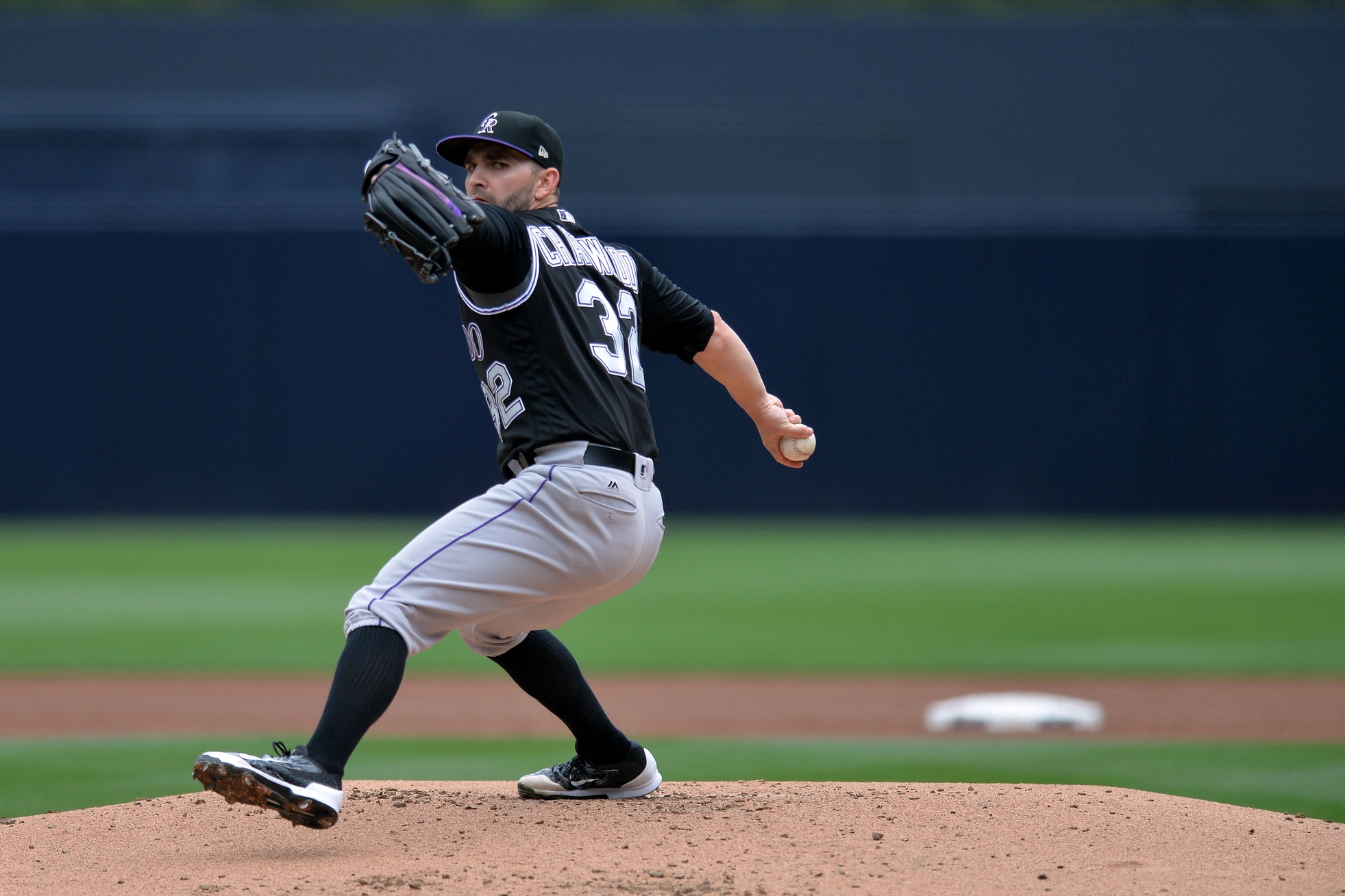 The Colorado Rockies made the decision to move pitcher Tyler Chatwood to the bullpen after a slew of struggles as a starter this season.
From bad starts to meltdown innings, there were too many flaws in Chatwood's games to justify keeping him in the rotation.
The move to the bullpen was needed, and can ultimately benefit both Chatwood and the Rockies.
Both sides will likely part ways after the season due to Colorado's growing arsenal of young arms, so in the short term, the Rockies will look to get the most out of Chatwood while they can.
In Wednesday's 3-2 victory over the Cleveland Indians, the Rockies called upon Chatwood to seal the deal in the 12th inning.
After closer Greg Holland blew two consecutive saves for Colorado, Chatwood was able to lock down the 12th and solidify a Rockies victory, mowing down the Indians in order.
The win was a big one for the Rockies, and while Chatwood pitched just one inning, it proved to be the most important.
Chatwood has built a reputation for crumbling mid-start and has shown signs of mental weakness, but Wednesday's performance was certainly proof he can deal at times.
If he can continue to have success in the bullpen, it could prove to be worthwhile for both parties.
It would huge for the Rockies if Chatwood were able to develop into a serviceable reliever for the remainder of the season. Another plus option in the bullpen would only bode well and give the Rockies long relief support.
If Chatwood could refine his game and fine tune some of his flaws in short work out of the bullpen, it could help him longterm as a starter.
Chatwood has remained firm in his belief that he is capable of being a starting pitcher at the professional level, and rightfully so. There is more than enough evidence to support that, but, for the time being, a bullpen role has to potential to bridge the gap back to a being a starting pitcher.
The rest of the season represents an opportunity for Chatwood to re-establish himself on the mound. Working out of the bullpen would allow Chatwood to base himself and prepare for the next chapter of his career with free agency looming after the year.