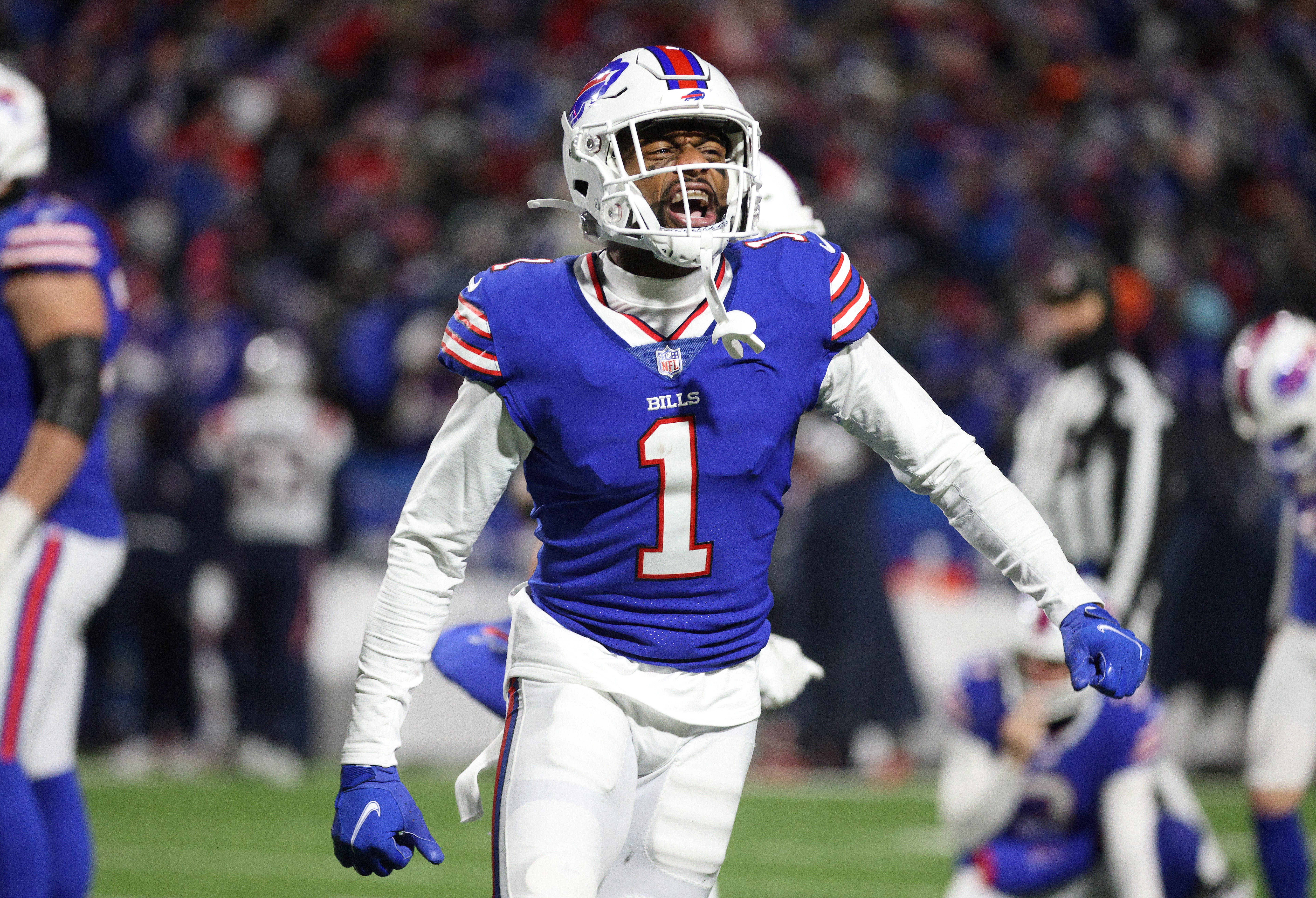 The Denver Broncos suffered a devastating and demoralizing blow on Tuesday, when Tim Patrick suffered a season-ending torn ACL injury.
Now, the Broncos are left to pick up the pieces, find someone who can fill in for Patrick this season and make sure Denver remains a serious contender.
Who are some possible names George Paton could target to get this done? Let's look.
Odell Beckham Jr.
Of all the players on this list, Odell Beckham Jr. is coming off the most impressive 2021 campaign, and that's certainly worth something.
The moment he got away from Baker Mayfield, Beckham returned to the star we saw shine so brightly in New York, before he suffered a heart-breaking ACL tear in the Super Bowl.
Of the available free agents out there, Beckham is comfortably the most talented and has reached the highest peaks. However, with that in mind, he still might demand a pretty sizable salary. He also probably wouldn't be available to help the Broncos until December at the earliest.
Now, the Broncos are hoping to be playing meaningful games in January, so they could maybe swallow that pill, but Beckham will ask them to give up a good deal for what's likely a very short-term rental.
Emmanuel Sanders
One option which Denver Broncos fans have frequently highlighted since Patrick's injury is the possibility of an Emmanuel Sanders reunion.
Like most of the receivers on this list, Sanders wins in a very different way from Patrick, but unlike most of the receivers on this list, Sanders has proven to be reliable in a similar sense to Patrick. He'd be a target Denver would know they could trust on third downs.
The big concern with Sanders is age, as he will be 35-and-a-half when the season starts. That said, the Broncos would be asking him to be somewhere between wide receiver No. 4 and No. 5, and he should be able to handle that workload fairly well.
If Sanders is willing to reunite with the Denver Broncos for a reasonable price, the team should definitely consider it.
Will Fuller
Wilson has long shown an affinity for his vertical threats, and Will Fuller could help keep that element in the Denver Broncos offense with Patrick now sidelined.
Fuller was consistently a deadly deep threat for the Houston Texans' passing attack, and although he stretches the field differently from Patrick, he would ensure the Broncos still have two boundary options that fit Wilson beautifully.
In 2020, Fuller had the best season of his career, setting new high-water marks in receptions (53), yards (879) and touchdowns (8), but durability issues prevented him from getting a big deal in free agency. Those same issues would flare up in 2021, with the Dolphins, as he played only three games before a thumb injury landed him on injured reserve — which he wouldn't return from.
The concerns with Fuller are going to be his health and his potential price.
Veteran free agent wide receiver Will Fuller is being monitored by multiple NFL teams, per league sources, but is regarded as more likely to join a team later in preseason.

— Aaron Wilson (@AaronWilson_NFL) August 1, 2022
It has been rumored by Pro Football Network's Aaron Wilson that multiple teams are monitoring Fuller's market, so it's possible he could be expensive. That said, given his injury history and time spent on the market, there's a good chance he'd be within Denver's budget.
Plus, this is the one cheap year of Wilson Denver has, so might as well take advantage of it.
Marquez Callaway
If the Denver Broncos decide the free agent market is unappealing — which seems like a likely conclusion given the state of the market — it might be worth trading for a player that can fill in for Patrick.
The drawback to this, is that the Broncos are already short on draft capital, as a result of the Wilson trade. However, as we said before, this is the only year you have Wilson cheap, so it makes sense to be aggressive, even if the team is already short on picks.
Marquez Callaway could be a very intriguing piece, that isn't too expensive to pick up. Callaway was comfortably the best receiver on the New Orleans Saints offense last year, and his physical profile suggests he should be able to do a lot of the same things the Broncos asked Patrick to do — just at a lower level.
Plus, with the Saints adding Jarvis Landry and Chris Olave this offseason, and Michael Thomas returning to the team, Callaway has quickly become expendable for them.
If the Saints don't demand a King's Ransom worth of picks, this is probably the most appealing option.