Starting XI & Formation 
Eloundou-Doyle-Sanchez
Powers-Cronin-Sarvas
Moor-Watts-Burling-Riley
Irwin
3 Pregame Points
– Marcelo Sarvas' first game against his former squad
– 5 players in this match also participated in MLS All-Star game
– Rapids looking to extend winning streak to four games
Strategy
Be aggressive early and threaten the defensive four for L.A. Defensively, be aware of and prevent long balls in the air
Opening 10'
Rapids were strong in the beginning, maintaining possession and looking like the better squad. Charles Eloundou made his presence felt early and generated offensive momentum for the home team.
Half
Rapids lead 1-0. The goal from Marcelo Sarvas against his former team gave the Rapids some confidence going in to the locker room. Forty-five minutes is still plenty to be played, against a the defending MLS Cup champs, no less.
Final Whistle
Rapids lose 3-1. In a game that was relatively equal in both chances and possession, the L.A. Galaxy won the match late in the second half. The two goals for Los Angeles were accredited to an inability to possess the ball late and, "A lack of professionalism," in terms of a team effort, according to head coach Pablo Mastroeni.
Goals
Marcelo Sarvas COL 12'
Sebastian Lletget LA 56'
Alan Gordon LA 69'
Robbie Keane 90'+3'
Rapids Subs
In                     Out
LaBrocca  Powers – 57'
Ramírez    Eloundou 65'
Torres       Sanchez    76'
Quote of the night
"If you don't want to compete, you don't have any chance." –Sam Cronin, Colorado Midfielder
Pocket Photographer Pic of the Night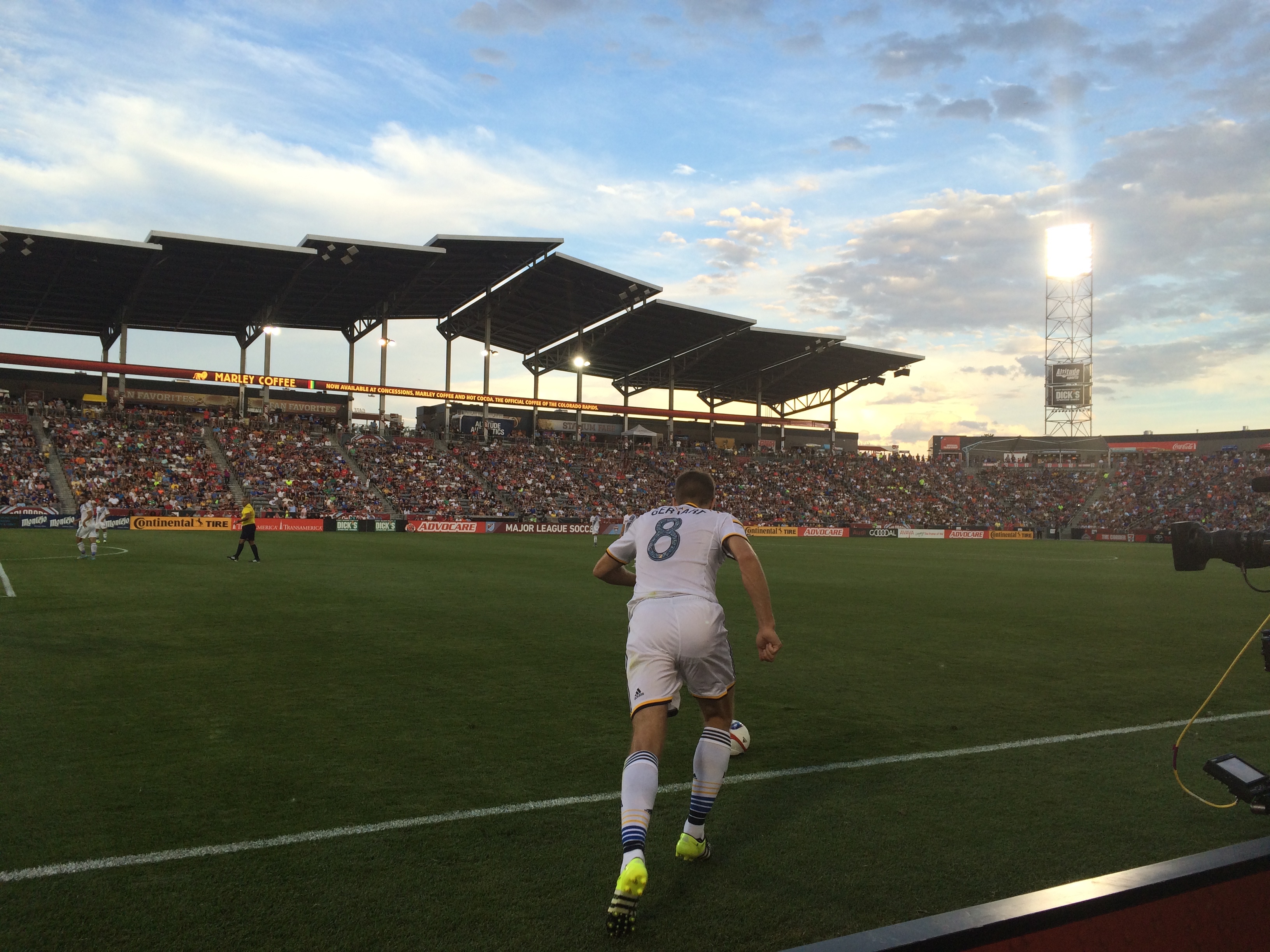 Longtime Liverpool great, Steven Gerrard takes a set piece in the first half.
Next Match
Home against the Columbus Crew (8-8-7), Saturday, Aug. 8 at 7:00 p.m. MDT