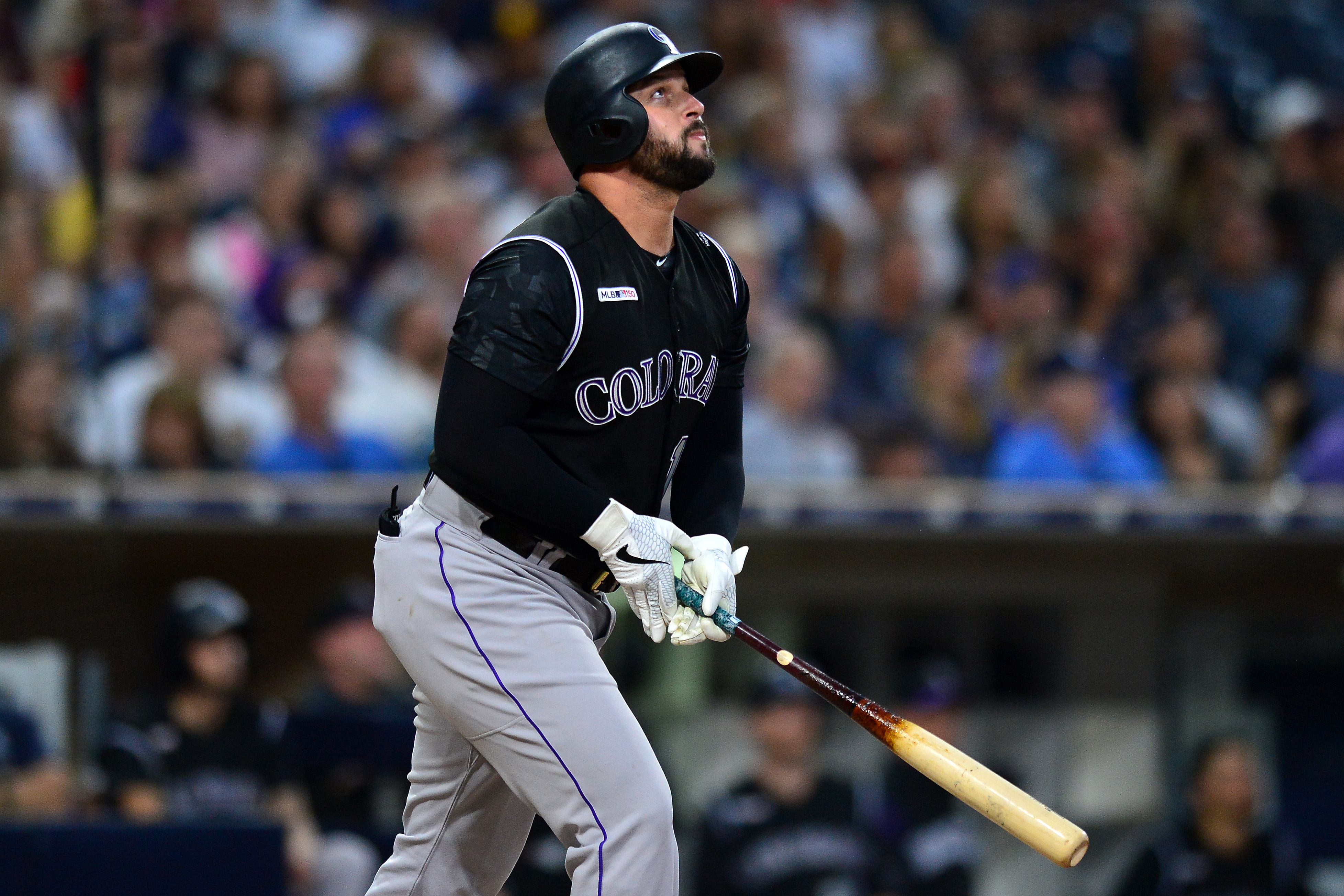 The life of a professional ballplayer is never easy. Although it may seem that big-league athletes have it made playing under the bright lights for living, oftentimes, life may not be as glamorous as people think.
The 162-game season is a grind where some players thrive, while others falter. It's rare for a professional ballplayer to stick with one team for his career. For a majority of players, life in the big leagues means shifting cities constantly and fighting for a spot on a roster.
Transactions constantly happen throughout the season with players shifting teams and leagues regularly. Colorado Rockies' infielder Yonder Alonso has had a front-row seat to doing a full revolution around the game in 2019.
Alonso started the season as a member of the Chicago White Sox and was working out just a stone's throw away from Colorado during Spring Training. Alonso was gearing up to compete in Chicago and the thought of becoming a Rockie midway through the season probably never crossed his mind.
However, baseball can be cutthroat for veteran ballplayers in the current era, and after a slew of poor play in Chicago, Alonso was released by the White Sox at the start of July.
Alonso hit just .178/.275/.301 in over 250 plate appearances for the White Sox this season, but the Rockies decided to take a chance on the veteran.
Colorado signed Alonso to a minor league contract after he was let go by Chicago. The first baseman settled into a groove upon reporting to Triple-A Albuquerque, hitting .419 with three doubles, two home runs and 12 RBIs in nine games with the Isotopes.
After the quick start in Triple-A, the Rockies opted to release Mark Reynolds in favor of Alonso to back up first baseman, Daniel Murphy.
Alonso played for Rockies' skipper Bud Black during a stint with the San Diego Padres from 2012-2015.
"He brings experience, and he brings a left-handed presence to the lineup or the bench,"  Black told the Denver Post. "Plus, he's a good defender. The hope when we signed him was that he could bounce back a little bit from the rough go he had this season. We'll see if he can help us over the next couple of months with his style of play."
For Alonso, signing with the Rockies in a division he is already familiar with is a breath of fresh air as he looks to revitalize his career.
"I think of this as a new opportunity for me and an opportunity to help this really good team," Alonso told the Post.
Since joining the Rockies, Alonso has served as a bench player, but he has been effective when presented with opportunities to contribute.
The Rockies are currently in the midst of series versus Alonso and Black's old team. Colorado lost to the Padres Saturday night; however, Alonso did his part to keep the club within striking distance by cranking a two-run homer to tie the game in the seventh inning.
"That's what you have to do as a bench player," Alonso told MLB.com, "You have to understand the situation and be ready to go at all times."
It was Alonso's second career pinch-hit home run, and it furthers his impressive play since joining the Rockies. Alonso is hitting .333/.419/.667 in 27 at-bats with the Rockies.
Alonso has been a solid ballplayer in years past, earning an All-Star nod in 2017 when he was a member of the Oakland Athletics and Seattle Mariners. Despite experiencing a fall from grace, Alonso is confident in his ability to rebound at the highest level.