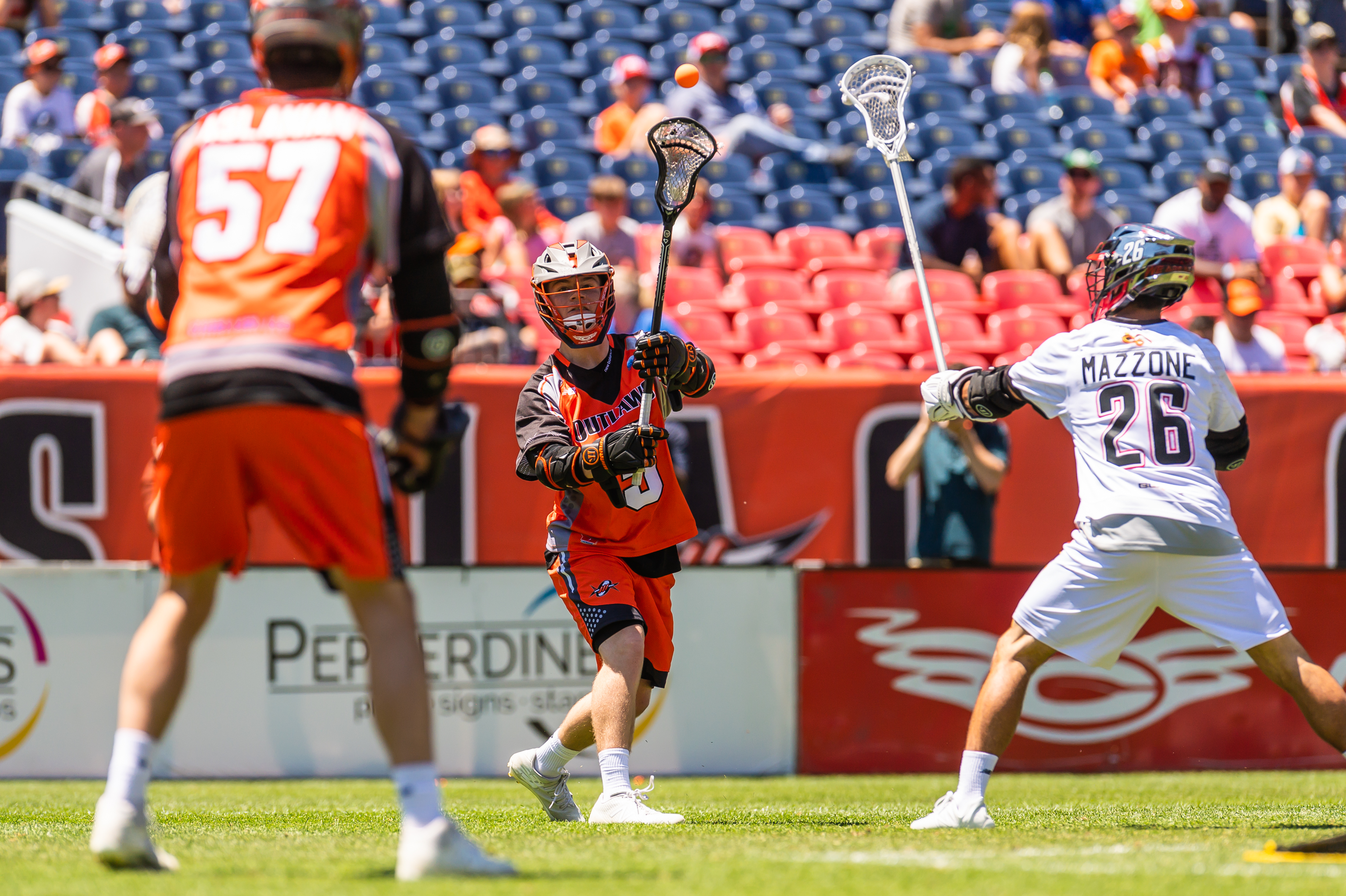 The Denver Outlaws (6-1) won their fifth consecutive game in an 18-17 decision over the Atlanta Blaze (4-3) on Thursday afternoon at Broncos Stadium at Mile High. Midfielder Zach Currier scored the game-winning goal with two seconds remaining in the Outlaws' third consecutive game decided by one goal.
Rookie attackman Chris Aslanian was the Outlaws' leading scorer with five points (4 goals, 1 assist), while fellow rookie attackman Ryan Lee followed closely behind with four points (3 goals, 1 assist).
In a matchup against the 2019 MLL Collegiate Draft's No. 1 overall pick, Atlanta's Alex Woodall, Outlaws faceoff specialist Max Adler won 65.6 percent of faceoffs (21-of-32) and scored one goal.
Denver led throughout Thursday's game, including an 11-6 advantage midway through the second quarter. A subsequent 8-2 scoring run from Atlanta, however, gave the visitors a 14-13 lead early in the fourth quarter.
Back-and-forth scoring led to a 17-17 tie in the game's closing minutes, and Currier's goal off a friendly rebound with two seconds remaining proved the game-winner.
Denver will be back in action at home on Sunday, July 21, in the second matchup of the season against the Dallas Rattlers (0-6).