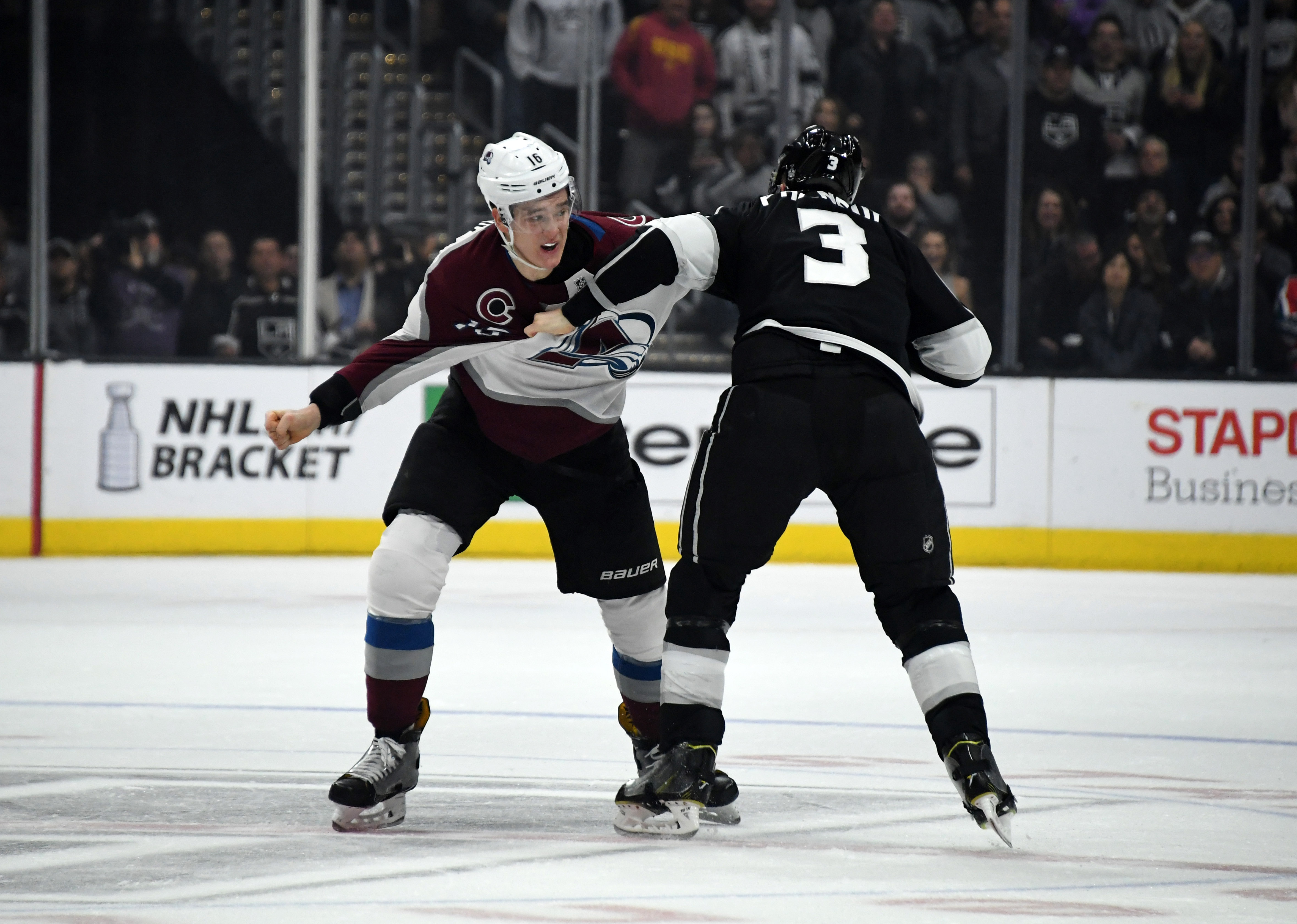 When Nikita Zadorov was traded from the Colorado Avalanche to the Chicago Blackhawks this week, he said of his former digs,"You're pretty much playing in the United Center in Denver, too. Seventy-five percent of the (fans are) Blackhawks fans when we have a home game against them."
Accurate? Not exactly.
Kinda true? Of course.
The quote was met with the 'wide eyes' emoji all over Avalanche Country and for good reason. It's a sizzling snippet designed to endear himself to his new fan base and take a shot at Avs management while missing the mark and hitting Avs fans instead. I don't really get it, but blaming the fans is nothing new.
Local Denver radio and print guys have shamed the people who buy tickets for years. They blame the fans for the poor performance of a team just because they've run out of ways to criticize ownership. You bought a ticket, so you must be the problem. And it gets clicks because lunkheads take the bait and like to argue because arguing is their second love next to whatever crappy team they root for.
Zad's comment wasn't terrible but it's a different kind of fan shaming. Widely believed to have been traded due to his inconsistent play and the consistently drawn bad penalty, he was still a good player for the Avs and genuinely a fan favorite. As evidenced by the numerous people who flew to his defense to claim he wasn't taking a parting shot. Folks, he won't see your Instagram tribute and he doesn't care. He had an axe to grind and since he couldn't grind it on the people he wanted to, he ground it on you.
So Zadorov's beef, if he has one, should be with management for not sticking with him. He knows he's going from a contender to a team that may be lucky to make the playoffs next season, so if he's angry at anyone, it should be Joe Sakic or Jared Bednar. Not the dude in section 318 salivating at the thought of him lighting up Corey Perry.
Players taking shots at the fans is nothing new either. I recall Eddie Royal chirping like this when he went to the Chargers – talking about "real fans" in San Diego which is bizarre because the Broncos have some of the best fans in the game. The Chargers? I think they still have a fan. And we all loved Eddie's famed Taco Bell commercial which made it hurt even more.
And don't forget the Eddie Kennison revenge game where he "retired" from the Broncos, and was picked up by the Chiefs a few weeks later. He then had the game of his life against his former team and was kind of dick about it. This didn't necessarily have to do with the fans, but it was a bizarre FU to the Broncos and as a fan, I felt personally attacked every time he caught a pass and did a little dance.
On the other side, Carmelo Anthony, who had every reason to make a snide comment about Nuggets fans, generally kept his mouth shut after he left the Mile High City. I can remember him being booed by a home crowd while he was plotting his escape, and while he deserved the boos, if he had talked some smack, I would have understood.
It all comes back to the players not wanting to take a shot at their former employer which I understand, but let's be honest in who we level  our criticisms at. The fans will love a player and have no control over whether they stay or go. If it was up to the fans, Nikita Zadorov would still be here. Chris Harris Jr. wouldn't be a Charger and Chris Drury would have never been traded. But since they can't take their anger out on a GM or owner, the players fall back on criticizing the lovable loudmouths who you just know will have an opinion about it.
And about the Zadorov quote itself. Is there any truth to it? Definitely. Because when the Blackhaws were good, the Avs were terrible. And since seemingly a million people have fled the hell hole known as Chicago to live here, we were stuck with those fans taking up seats no one wanted. Anyone who's been to a Cubs/Rockies game will regale you with stories about awful Cubs fans. But like most balances of power in the sports world, that has shifted back with the Avs becoming contenders. Nikita Zadorov can fade into obscurity in Chicago, we'll all be fine. And the next time you are confronted with a windbag from Chicago who lives here now and is taking up seats at your favorite sporting event, let them know that the C on their clothes stands for Colorado.