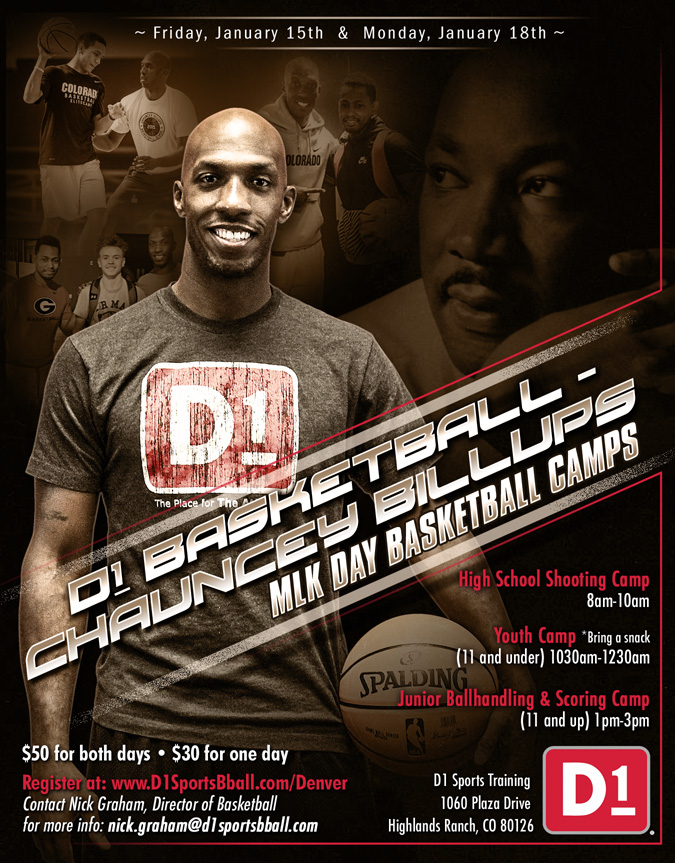 Aurora (CO)- Behind a 27 point, 8 rebound and 5 assist outing from standout floor general Colbey Ross Eaglecrest was able to do what very few have done in the last three years, defeat top rated Overland at home. Overland was without one of the nations top prospects in post player De'Ron Davis. Desptie Davis's absence Overland still had plenty of fire power on the roster with Jervae Robinson, Alijah Halliburton, Reggie Gibson and Tyler Stevenson.
Eaglecrest got off to a fast start and took control early behind Colbey Ross's ability to penetrate and get into the heart of the defense. Behind good defense and Ross's playmaking Eaglecrest jumped out to an early 12 – 4 lead. Overland finished the first quarter strong behind a Haliburton's steal and dunk and three-pointers by Stevenson and Robinson to end the first quarter. Overland ended on a 7 – 1run to trail just 11 – 13 after the first.
Ross made a living in the paint in the first quarter, in the second he showed off his much-improved pull up jump shot. Eaglecrest was already in the 1 and 1 Bonus, as a result Overland played off of Ross daring him to hit jumpers, he responded with a 17 foot contested pull up and a hesitation pull up from three. He followed that up with another finish in the paint which gave Eaglecrest a 24 – 17 lead.
Overland again responded behind Jervae Robinson's penetration which led to an and 1 finish at the rim and a shooting foul which pulled Overland to within one point at 23 -24 with 2:30 remaining in the half. A combination of good defense and sloppy turnovers led to a scoring drought on both sides for the remainder of the half. Overland took its first lead of the game at 25 -24 and carried that into the locker room at halftime.
The third quarter was back and forth midway through the period Overland had a four point lead after Tyler Stevenson's wing three pointer in transition. Eaglecrest responded with a split at the free-throw line and a three pointer of its own by Ikenna Ozor to even the score at 33 with 2:40 remaining. After another Eaglecrest basket Jervae Robinson drained a three to briefly reclaim the lead at 36 -35, before Eaglecrest scored the quarters final two baskets to lead 39 – 38 going into the fourth quarter.
The entire game was evenly played until the first 5 minutes of the fourth. Eaglecrest capitalized on three straight Overland turnovers to open the quarter on a 12 – 0 run. Overland did not score it's first points until Tyler Stevenson made a three pointer with 2:57 remaining, which made the score 51 – 38. Overland was never able to get back in the game after the run and the final score was 57 -45. Victor Garnes had 9 points and Ozor finished with 8 for Eaglecrest to go along with Ross's 27. Chauncey Billups player of the game – Colbey Ross
In the words of rapper Jay-Z, "Men lie. Women lie. Numbers don't!" On the year Colbey is averaging 21.8 points, 4 assists and 5.8 rebounds per game. He finished the game with 27 points, 8 rebounds and 5 assists. The fact that he was able to exceed his seasons averages against such a talented team speaks for itself.
Everyone expected Eaglecrest to take a step back this season. They lost a lot of fire power from last years Final 4 team. Behind Ross's improvement and leadership along with John Olander's coaching the Raptors are arguably the states top team. Ross has always had a knack for getting to the paint with his tight handle, change of speed and ability to play through contact. He has improved his jump shot which makes him much more difficult to guard.
Along with his physical attributes he posses many intangible skills that have allowed him to have a great start to his junior campaign. He's very confident, he competes on every possession and he hates to lose. As long as he's on the floor Eaglecrest has a chance to win.
A different team without the paint protector – The absence of 6'10 center De'Ron Davis was felt. Earlier in the week Davis had 9 blocks against Regis. Without his paint protection Eaglecrest was able to finish around the rim at will.
Eaglecrest's offensive execution – John Olander is one of the finest coaches in the state. He has the complete package, he empowers his players with freedom to make plays, he is the master of changing defenses. He will switch between man and his "Eaglecrest press" which has given many opponent's nightmares. He also runs great offense which has great continuity, spacing and gets to ball to playmakers like Colbey Ross in positions to be successful.
Overland needs another perimeter scorer – The absence of De'Ron Davis and his 15 points per game brought to surface the need for another perimeter scorer. Jervae Robinson finished the game with 15 points and senior forward Alijah Halliburton contributed 14. No other Overland player scored more than 6 points.
Who's number 1? The states two top teams have dropped two games each within the last week. That opens the door for a new number one. There are three teams that have a legitimate chance and being the new number one.
Eaglecrest is now 10 – 0. They have wins over Rock Canyon, at Boulder, Smoky Hill and now a road win over Overland. Every single win has been by 12 points or more.
Rangeview is 8 – 0 with an impressive come from behind win over Cherry Creek and an impressive win earlier this week over second ranked ThunderRidge 70 -56.
Regis is 8 – 0 with three wins out of state, a win over a talented Doherty team and a 66 – 60  and a victory over Overland earlier this week.
About the Blogger: Nick Graham is the director of basketball for Chauncey Billups D1 Basketball in Highlands Ranch. Graham, who played collegiately at Washington State University trains basketball players of all ages and skill levels including many of the states top high school and collegiate players along with NBA players as well. In addition, Nick travels the country working with some of the nations top prep players. Along with leading D1 Basketball Training nationally, he also works with Spalding and many of the top trainers in the country including Johnny "Handle Life" Stephene. Through his partnership with Spalding Nick will travel to the 2016 NBA All Star game to provide youth players in the Toronto community with NBA All star training along with Stephene. Also, Nick and Stephene will lead regional All American camps this summer with D1 Basketball, Spalding and NBA players Chris Paul, Chauncey Billups, Carmelo Anthony amongst others. Nick's passion is assisting Chauncey Billups in mentoring, developing and celebrating the young players and coaches along with educating and empowering parents of basketball players all over Colorado.
Follow Nick on Twitter @DreamLiveBall & on Instagram @DreamLiveBallNick  
Find out more about Chauncey Billups Basketball Training with Nick Graham @ D1sportsbball.com/Denver