Colorado Online Sports Betting is officially live and legal, with several sportsbooks now available. Never has it been so advantageous for the Colorado online sports gambler to rake in the winnings.
Let's take a comprehensive look at the Colorado sports bettor's market, including the best online sportsbook apps currently available.
New users can take advantage of DraftKings Sportsbook's incredible Bet $5, Get $200 Guaranteed Bonus (or any of the other promos offered) today:
Top Colorado Online Sportsbooks
1. DraftKings Sportsbook
Without question, DraftKings Sportsbook Colorado is one of the best in the business, and it's Mile High Sports' preferred sportsbook app choice. Capitalizing on its prior success in daily fantasy gaming, DraftKings has experienced great success in states like Pennsylvania, New Jersey, and Indiana.
With consistently excellent daily odds boosts, creative betting specials, and a sleek, user-friendly interface, DraftKings Sportsbook is also known for its strong promo codes.
DraftKings is the gold standard in terms of interface and live betting options. They also offer unique ways to play, including sportsbook pools and pick 'em contests.
Odds are priced fairly, with an average -110 on spread and total bets. DraftKings also offers the option to cash out of active bets, to book a win, or limit a loss.
New users can currently score a Bet $5, Get $200 Guaranteed Bonus.
Read our interview with DraftKings Sportsbook Chief Legal Officer Stanton Dodge.
2. FanDuel Sportsbook
FanDuel Sportsbook Colorado is one of Mile High Sports' favorites.
The sports giant has experienced tremendous success in the early going of legal sports betting in the United States—taking more handle than any other operator solar.
With an extremely competitive Bet $5, Get $200 Guaranteed Bonus offer for new players, along with creative promos and lucrative boosts, FanDuel Sportsbook offers a comprehensive betting experience that appeals more to casual bettors than pros (we find their lines juiced up quite a bit).
FanDuel sports one of the best-looking apps in the business, supported by an easy-to-use interface. Simply put, if you're betting on sports, FanDuel Sportsbook is a must-have.
3. bet365 Sportsbook
bet365 Sportsbook Colorado has enjoyed massive success since its celebrated launch.
In fact, our bet365 Promo Code resulting in an incredible Bet $1, Get $365 Instant Bonus may just be the best pound-for-pound sportsbook promo code in online sports betting. The sheer reward compared to the mere activation bet cost—coupled with its guaranteed nature (win or lose)—makes it a dandy of a new-user offer.
The only nagging issue deals with its overall availability—as it's available in just five states (Kentucky will make six on Sept. 28, 2023). Naturally, our bet365 Colorado Promo Code is active, and it's one of the best books Colorado online sports bettors can choose.
4. Caesars Sportsbook
Caesars Sportsbook Colorado immediately became a player after Caesars Entertainment's acquisition of William Hill in the Summer of 2021. It's also one of Mile High Sports' preferred mobile sportsbook apps.
As one of the more trusted names in the betting and entertainment world, veteran and novice online sports gamblers can never go wrong with Caesars Sportsbook.
Get started today with Caesars Sportsbook's mouthwatering offer of up to $250 on Caesars.
5. BetMGM Sportsbook
BetMGM Sportsbook Colorado has done an unbelievable job of transitioning itself to an online product, compared to many other traditional casino brands which have struggled to make the leap.
A couple of years ago, BetMGM transitioned its online sportsbook to a new, more modern platform, which is available in Colorado. It's not quite as feature-rich as its online-first sites, but it's surprisingly good, well laid out, and fully featured.
The BetMGM Colorado $1,500 First-Bet Bonus is also one of the best in the business.
6. PointsBet Sportsbook
The much-anticipated launch of PointsBet in Colorado arrived on Nov. 18, 2020. Aside from a massive physical presence in Colorado, PointsBet Sportsbook Colorado is running an aggressive ad campaign throughout the state.
PointsBet offers aggressive odds boosts and specials, which include first-bet bonuses, reduced, and no-juice bets. It also offers a unique and popular Bet $50, Get $150 Fanatics.com Discount.
But what separates PointsBet from the rest of the bunch is its unique PointsBetting feature, which provides bettors with an opportunity to win or lose additional money beyond that of a typical wager. More money can be won or lost based on the extent to which a bet wins or loses.
7. BetRivers Sportsbook
BetRivers Sportsbook Colorado is the betting and casino brand backed by Rush Street Gaming. Previously, BetRivers launched under the SugarHouse brand name on the East Coast, but the company has since rebranded to BetRivers.
New users can get their first deposit matched up to $250.
8. Betfred Sportsbook
As one of the lesser-known sportsbooks in Colorado, Betfred Sportsbook Colorado represents a respectable online sports betting option.
Fred Done's London-based operation has extensive roots. Established as a single-shop book in 1967, Betfred has rapidly grown since 2004. With over 50 years of experience, Betfred is now available in five states: Colorado, Arizona, Iowa, Nevada, and Pennsylvania.
CO Online Sports Betting History/Timeline
The road to legal in sports betting in Colorado was relatively smooth, though there were a few, uh, rocky moments last November.
Following the fall of PASPA, Colorado lawmakers began working on legislation to eventually bring legal sports wagering to the state. Those efforts resulted in the eventual creation of HB19-1327, a bill effectively legalizing both in-person retail and online sports betting that drew joint support from both Republicans and Democrats as well as Governor Jared Polis. The joint support was centered around sports betting tax revenue going toward the Colorado Water Conservation Board, which was in need of funding to complete a variety of water-based projects.
The bill passed rather easily in the summer of 2019, but it wasn't without opposition. Some detractors hoped to see a $100 limit placed on all sports wagers, while others pushed for the inclusion of race tracks to offer sports betting.
Of note, Colorado had previously imposed a limited gaming law that, among other stipulations, capped casino wagers at $100, so its absence in the sports betting legislation is viewed as a significant win for the state's casinos and sportsbook operators.
Despite the ease with which HB19-1327 moved through the state's chambers, Colorado's TABOR (Taxpayer's Bill of Rights) laws required it to gain approval from the public in a general election. Although legal sports betting doesn't provide an additional tax burden to Colorado residents, TABOR requires the public to vote and approve any measure that carries new tax or tax increases.
With that, Proposition DD was added to the November 2019 ballot to determine whether or not the state would offer legal sports betting. Proposition DD was strongly backed by premier online sportsbook operators FanDuel Sportsbook and DraftKings Sportsbook, with each company spending over $1.5 million to get it approved.
While it wasn't a surprise the bill ultimately passed, the close nature of the vote was a surprise. With well over 1 million votes, Proposition DD passed by less than 50,000 votes. Many of the state's counties were against the bill, but more densely popular areas like Denver carried it to victory.
Ambiguous wording around the bill's call for a 10% tax on sports betting proceeds could have, in part, played a role in the vote as some residents may have believed they were to bear the tax burden.
---
May 14, 2018: Following the US Supreme Court's repeal of the Professional and Amateur Sports Protection Act, each state is free to create its own regulations for legal sports betting.
May 1, 2020: Legislation passed by Colorado lawmakers, stipulating that legal sports betting can officially commence.
Oct. 23, 2020: The Colorado sports betting market continued its growth in September, with the Department of Revenue reporting a 61% increase in total handle when compared with August's numbers.
Over $13 million wagered in Colorado on pro football during just the first weekend of the NFL season (September 2020).
Baseball held the largest single share of the total handle, accounting for $47.1 million of the $207,655,942 wagered.
Nov. 17, 2020: Australian platform PointsBet officially launched its online platform in Colorado.
Nov. 30, 2020: The Colorado Department of Revenue released sports betting tax and revenue figures for October 2020.
Colorado sports bettors wagered an incredible $210,719,821 at state retail and online sportsbooks.
This resulted in $824,700 in direct tax revenue for the state of Colorado.
October's numbers resulted in a mind-blowing 91.5% increase over September's totals.
Colorado sports gamblers took home $193,317,412 in earnings.
Jan. 25, 2021: Colorado sports betting revenue in 2020 released, featuring over a billion dollars in revenue.
Colorado saw $1,185,754,617 in total wagers (May 2020 – December 2020).
December 2020's record-breaking numbers saw nearly $285 million wagered (a 23% increase over November's results).
Colorado saw over $3 million in tax revenue in 2020.
Feb. 25, 2021: Colorado continued its streak of increasing its sports betting handle.
The state saw a total of $326,903,462 in wagers for January 2021.
May 24, 2021: Bally's launches the beta version of its sports betting mobile app, called Bally Bet. The current retail sportsbook has plans to test and ultimately modify its online offerings to three additional states in 2021.
May 2021: Colorado's first-year numbers have arrived. Sports bettors totaled $2,324,644,889 in the first 12 months. It resulted in $147,359,609 of gross revenue for sportsbooks and $6,636,138 in state taxes.
Aug. 11, 2021: Barstool Sportsbook goes live in Colorado.
CO Online Sports Betting Launch
Despite all major sports leagues remaining shuttered as the world continues its battle against the coronavirus pandemic, the Centennial State moved forward with its original plans after voters approved Proposition DD in November 2019. In doing so, Colorado became the 19th U.S. state to legalize sports betting.
Colorado's jump into the legal sports betting fray, which includes in-person, online and mobile wagering, has helped bring significant tax revenue to the state.
With friendly tax rates and bettor-friendly parameters that will provide players with a wide range of betting options, Colorado is viewed by many industry experts as a key state. With western states a bit more reluctant to legalize sports betting in the early going, Colorado's early success could mean it is more likely that neighboring states follow suit.
How Colorado Compares To Other States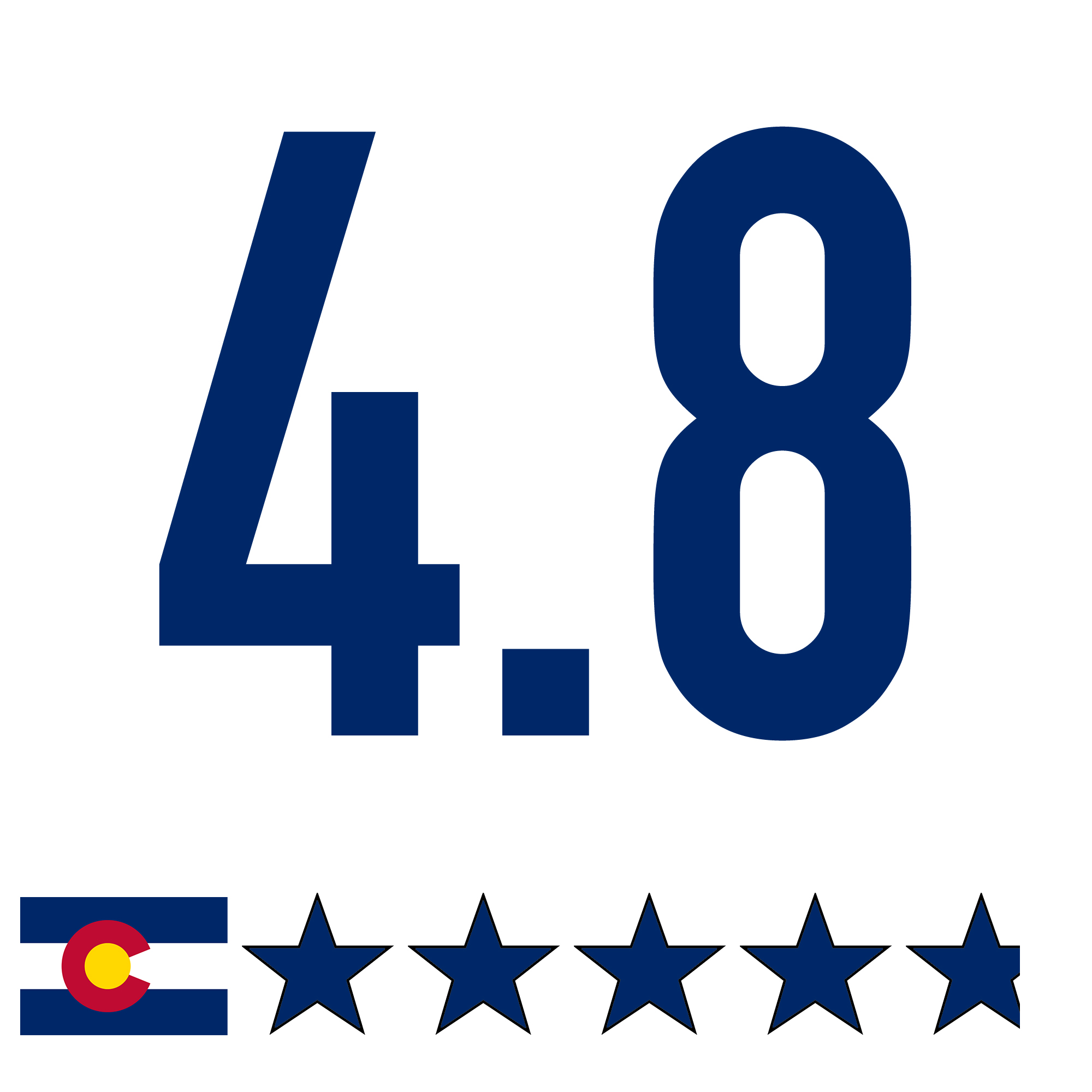 The online sports bettor would be hard-pressed to find another U.S. state as attractive as Colorado. The state operates its legal online sports gambling in the least restrictive manner.
For instance, unlike New Jersey, you can legally bet on in-state college sports in Colorado. Unlike Nevada, Colorado doesn't require in-person registration. You can legally bet online from anywhere in the state of Colorado with tremendous ease.
In terms of legal sports-gambling offerings, it simply doesn't get better than Colorado.
Colorado Sports-Betting News
Colorado Pro Sports Teams
Colorado's five professional sports teams allow the online sports bettor plenty of options to win big. Download one of the sportsbook's mobile apps and get after it.
Colorado College Sports Teams
Air Force Falcons Football (NCAA)
Air Force Men's Basketball (NCAA)
Denver Pioneers Men's Basketball (NCAA)
How To Bet on Sports in Colorado
To bet on sports in Colorado, a person must be at least 21 years of age and located at a state-approved casino or bet remotely using a computer or mobile device. All online sports betting must be conducted by those physically present in Colorado.
Deposit methods
As is the case in other states where sports betting is legal, online sportsbooks provide the following funding methods:
Online banking
Credit or debit card
PayPal
Prepaid cards
Pay with Cash at 7-11
Cash at Cage
Wire transfer
Typically, online banking and PayPal tend to be the easiest and most efficient options for moving money in and out of an account.
Withdrawal methods
Withdraw methods vary from sportsbook to sportsbook, but generally speaking, there are a variety of ways to easily and efficiently remove funds from an account:
Instant eChecks
Skrill
PayPal
online banking
in-person cashouts
Types of bets
Colorado is expected to offer spread, moneyline, totals, parlays, teasers, futures, player props, game props and in-game bets.
Sports available
As noted above, Colorado offers sports wagering on national and international professional leagues, major college sports, motor racing, sanctioned video games (eSports) and Olympic competitions.
Among the major leagues to wager on include NFL, MLB, NBA and NHL. This means that betting on the Denver Broncos, Colorado Rockies, Denver Nuggets and Colorado Avalanche is available. Moreover, both college football and college basketball betting on the Colorado Buffaloes, Colorado State Rams and Air Force Falcons will be available. Wagering will also be available on Denver Pioneers and Northern Colorado Bears basketball.
Colorado Sports Betting Partnerships
As is the case in other states that permit online sports betting, Colorado requires online sportsbook operators to enter into partnerships through licensing agreements with brick-and-mortar casinos. Casinos that gain sports betting licenses are permitted to issue one retail and one online sports betting license.
Here are the current online sports betting partnerships between online sportsbook operators and parent casino companies.
| Online Sportsbook | Casino Partner (Parent Company) |
| --- | --- |
| Circa Sports | Century Casinos |
| DraftKings Sportsbook | Twin River |
| FanDuel Sportsbook | Twin River |
| FOX Bet | Eldorado Resorts |
| Penn Sports Interactive (Barstool Sportsbook) | Penn National Gaming |
| PointsBet | Double Eagle |
| Smarkets | Full House Resorts |
| Penn Sports Interactive (Barstool Sportsbook) | Penn Sports Interactive (Barstool Sportsbook) |
| theScoreBet | Jacobs Entertainment |
| William Hill | Eldorado |
Partnerships are also in place between BetAmerica and Full House along with BetFred and Saratoga Casino. Those partnerships are awaiting approval.
Colorado Casinos
Colorado's casinos are primarily located in three mountain towns: Black Hawk, Central City, and Cripple Creek. Central City and Black Hawk casinos are easily accessible from the Denver area, while Cripple Creek is located less than 50 miles west of Colorado Springs. Additionally, there are two Colorado casinos operated by American Indian tribes (Ignacio and Towaoc).
Here's a comprehensive list of Colorado casinos, many of which offer lodging, entertainment, food, and alcohol services.
| Casino | Address | City |
| --- | --- | --- |
| Monarch Casino Resort | 488 Main Street | Black Hawk |
| The Lodge Casino | 240 Main Street | Black Hawk |
| The Gilpin Casino | 111 Main Street | Black Hawk |
| Saratoga Casino | 101 Main Street | Black Hawk |
| Mardi Gras Casino | 300 Main Street | Black Hawk |
| Sasquatch Casino | 125 Gregory Street | Black Hawk |
| Ameristar Casino Resort | 111 Richman Street | Black Hawk |
| Golden Gulch Casino | 321 Main Street | Black Hawk |
| Golden Gates Casino | 261 Main Street | Black Hawk |
| Lady Luck Casino | 340 Main Street | Black Hawk |
| Bull Durham Saloon and Casino | 110 Main Street | Black Hawk |
| Isle Casino Hotel | 401 Main Street | Black Hawk |
| Red Dolly Casino | 530 Gregory Street | Black Hawk |
| Wild Card Casino | 120 Main Street | Black Hawk |
| Z Casino | 101 Gregory Street | Black Hawk |
| Dostal Alley Casino and Brew Up | 116 Main Street | Central City |
| Easy Street Casino | 120 Main Street | Central City |
| Famous Bonanza | 107 Main Street | Central City |
| Century Casino and Hotel | 102 Main Street | Central City |
| Grand Z Casino Hotel | 321 Gregory Street | Central City |
| Johnny Z's Casino | 132 Lawrence Street | Central City |
| Century Casino Hotel | 200 E Bennett Ave | Cripple Creek |
| Midnight Rose Hotel | 256 E Bennett Ave | Cripple Creek |
| Johnny Nolon's Casino | 301 E Bennett Ave | Cripple Creek |
| Christmas Casino | 279 E Bennett Ave | Cripple Creek |
| McGill's Hotel and Casino | 232 E Bennett Ave | Cripple Creek |
| The Brass Ass | 264 E Bennett Ave | Cripple Creek |
| Bronco Billy's Casino | 233 E Bennett Ave | Cripple Creek |
| Triple Crowns Casino | 232 E Bennett Ave | Cripple Creek |
| Wildwood Casino | 119 Carbonate Street | Cripple Creek |
| Double Eagle Hotel | 442 E Bennett Ave | Cripple Creek |
| Sky Ute Casino | 14324 HWY 172 N | Ignacio |
| Ute Mountain Casino Hotel | 3 Weeminuche Drive | Towaoc |
| | | |
| | | |
| | | |
| | | |
| | | |
| | | |
| | | |
| | | |
| | | |
| | | |
| | | |
| | | |
| | | |
| | | |
| | | |
| | | |
| | | |
| | | |
| | | |
Mardi Gras Casino
DraftKings Sportsbook entered the Colorado sports betting market via a partnership with the Mardi Gras Casino in Black Hawk.
Address: 300 Main St, Black Hawk, CO 80422
Phone: 303-582-5600
Colorado Sports Betting FAQ
Is sports betting legal in Colorado?
Sports betting is legal in Colorado. Following the 2019 passing of HB19-1327, Proposition DD was approved by the state's voters in November 2019, meaning retail and online sports betting commenced in-state on May 1.
Where can I bet on sports in Colorado?
The short answer is everywhere—if done via a mobile device.
Colorado is permitting 33 of its nearly 40 retail casinos to apply for a master sports-betting license, which allows such operations to partner with one land and one online sportsbook—though not all of these casinos will offer sports betting.
Colorado's retail casino locations are located in one of three towns: Black Hawk, Central City, and Cripple Creek.
Black Hawk and Central City, which are located only a mile apart, tend to draw players from the greater Denver area, while Cripple Creek draws from the Colorado Springs region. Additionally, there are two casinos owned and operated by Native American tribes in the southwest corner of the state (Ignacio and Towaoc).
What sports can I bet on in Colorado?
Currently, wagering on national and international professional sports, major college sports, motor racing, and sanctioned video game sports are permitted. Within that context, straight win/loss bets, prop bets, total betting, and other popular forms will be legal. Colorado lawmakers are expected to provide further clarification on which markets will be offered upon launch.
Is online sports betting legal in Colorado?
Yes. Colorado's sports betting bill allows 33 of its nearly 40 casinos to partner with online sportsbook operators, permitting anyone that is physically present within state limits to wager via desktop, laptop, or mobile device.
When did sports betting go live in Colorado?
Legislation passed by Colorado lawmakers stipulates that legal sports betting can begin on May 1, 2020.
Will I have to be in Colorado to bet?
Yes. Colorado law states that in order in order to participate in legal online sports betting, one must be physically present within the confines of the state.
Do I have to have a Colorado address to bet?
No. It is not required that the sports gambler resides in Colorado to place online wagers. Rather, a person must simply be physically present within state limits.
How old must I be in order to bet in Colorado?
As is the case in all states where sports betting is legal, bettors must be at least 21 years of age.
What types of bets can I make in Colorado?
Casino sportsbook locations offer spread bets, moneyline bets, totals bets, futures bets, parlays, in-game betting and other traditional wager types. However, New York sports bettors are not permitted to bet on college or amateur teams within the state.
What are Colorado sports betting tax rates?
Colorado legal sports betting is expected to thrive because of several advantageous factors. Among them is the extremely favorable 10% tax rate paid of sports betting profits by casinos and online sportsbook operators. The 10% rate is among the most favorable in states where sports betting is legal, meaning the state should be an extremely attractive landing spot for some of the industry's top players.
By way of comparison, New Jersey offers an 8.5% tax rate for in-person sports wagering and a 13% online tax, while Pennsylvania holds a much higher 36% rate.
Where will the 10% tax revenue be spent?
One of the reasons sports betting drew bipartisan support from lawmakers is because the tax revenue would go toward the Colorado Water Plan, which includes irrigation, water storage and other related projects to help deal with future climate change and expansion.
Can I bet on high school sports in Colorado?
No. Under the state's sports betting laws, wagering on high school sports is prohibited.
Mile High Sports' Colorado Sportsbook Reviews

Barstool Colorado Sportsbook Review Coming Soon

Betfred Colorado Sportsbook Review Coming Soon
Colorado sports betting apps, like several other states where online betting is legal, are available via both iOS and Android platforms.
Selecting any of the sportsbook reviews above provides information and details about the best sports betting apps in Colorado.
New customers only. Must be 21+ and present in CO/IA/IL/IN/KS/MD/MI/NJ/PA/NY/PA/VA/WV. Offer not available all states. Your first bet must bet $50+ cash with odds of -500 or longer to qualify. Promotional credit redeemable only via fanatics.com. Add'l T&Cs apply. See the PointsBet promos page. If you or someone you know has a gambling problem, call 1-800-GAMBLER (CO/IL/MD/NJ/PA/WV) OR VIST MDGAMBLINGHELPLINE.ORG (MD). Call 1-800-BETS OFF (IA); CALL 1-800-9-WITH-IT (IN). Call 1-800-522 -4700 (KS); CALL 1-800-270-7117 (MI); CALL 1-877-8-HOPENY/TEXT HOPENY (467369) (NY); CALL 1-888-532-3500 (VA).