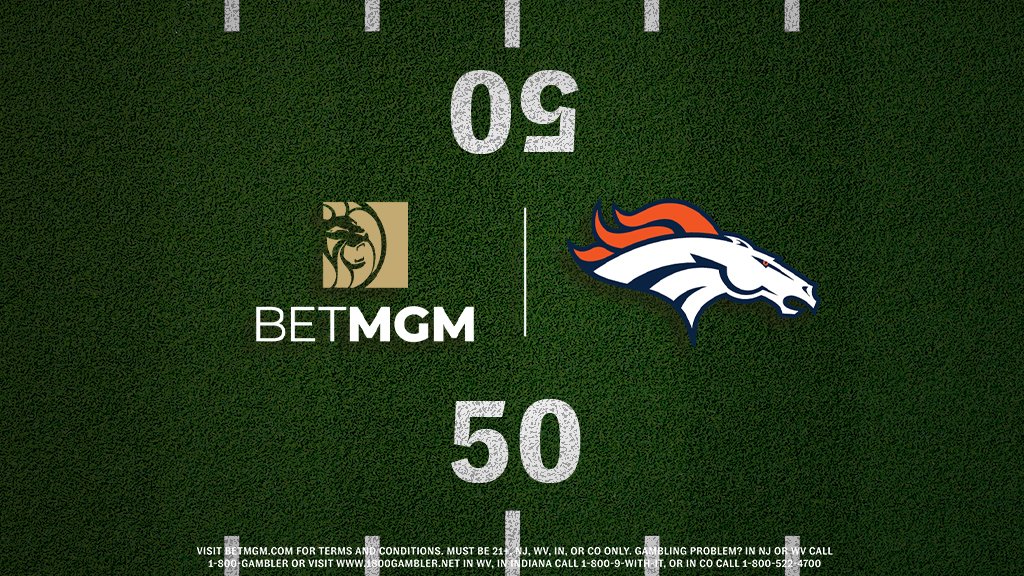 Colorado is quickly cementing itself as one of the best states for bettors. With the legal sports betting scene exploding in Colorado, it's no surprise that BetMGM Sportsbook, one of the most popular brands in online gaming, is joining in on the fun. BetMGM has been live and active in the state since May 2020 and it's showing no signs of slowing down. Lock in our BetMGM Colorado Code below for a risk-free $600 bet!
BetMGM Colorado is winning over users with enticing sign-up bonuses, exclusive partnerships, a user-friendly mobile app, and every possible betting market you could think of. It's time for a closer look at BetMGM Sportsbook Colorado.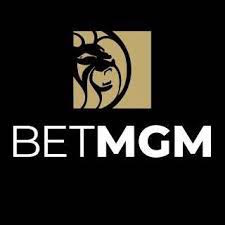 BetMGM Sportsbook Colorado Bonus Promos
BetMGM Colorado Sportsbook Bonus Code
MILE500
Promo Details
1. Create An Account on BetMGM
2. Use Promo Code "MILE500"
3. Make Your Deposit
4. Place your first bet risk-free up to $600!

States with BetMGM Mobile Apps
CO, IN, IA, MI, NV, NJ, PA, TN, WV, VA
States with legal Sports Betting
NV, NJ, PA, DE, RI, WV, MS, NM, NY, AR, OR, MT, IA, IN, TN, IL, NH, NC, CO, MI, WA
Bonus Last Verified On:
June 14, 2021
𝐂𝐎𝐋𝐎𝐑𝐀𝐃𝐎: a western U.S. state, has a diverse landscape of arid desert, river canyons and snow-covered mountains.

𝐏𝐎𝐏𝐔𝐋𝐀𝐓𝐈𝐎𝐍: 5.759 million

𝐅𝐀𝐂𝐓: Sports betting is now legal. Welcome to the show, Colorado! 🏔️

🔗: https://t.co/czEViIN7ZJ pic.twitter.com/VH7h1q1qOp

— BetMGM 🦁 (@BetMGM) May 1, 2020
Colorado online sportsbooks are required to partner with retail casinos in-state in order to operate and this led to BetMGM Sportsbook's partnership with the Midnight Rose Hotel and Casino. This partnership ensured that BetMGM was able to stake its claim on the Colorado market. BetMGM's parent company ROAR Digital, LLC now has a significant foothold in a state that should continue to see unprecedented growth. Simply put, Colorado is one of the best places in the country for legal sports betting right now.
BetMGM Sportsbook's recent partnership deal with the Denver Broncos will put the brand front and center for Colorado sports fans. The BetMGM Lounge is coming to Mile High Stadium and now football fans can bet while they're at Broncos games. In addition to the BetMGM Lounge, the sportsbook will have signage all throughout the stadium, increasing their influence and reach in Colorado. Although there won't be full capacity crowds in the stands when the NFL season starts in Denver, BetMGM Sportsbook's imprint will be impossible to miss in Mile High Stadium.
News❗

We're excited to announce our partnership with the three-time Super Bowl Champion @Broncos – including a new BetMGM Lounge at Empower Field at Mile High Stadium

More info 👉 https://t.co/YXFzfZkEMD pic.twitter.com/UZtLzZhszB

— BetMGM 🦁 (@BetMGM) July 9, 2020
BetMGM Colorado Bonus Code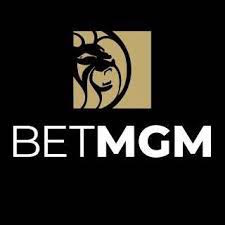 For new users in Colorado, BetMGM Sportsbook is offering a $600 FREE bonus when you sign up and deposit. New players in Colorado (and NJ, IN, NV, and WV) have the opportunity to put $600 in their accounts for FREE as they get started with BetMGM Sportsbook. Use bonus code MILEHIGH to snag this bonus.
$600 Risk-Free Bet
BetMGM Sportsbook Colorado has some of the best sign-up bonuses around, including a risk-free $600 bet when available. And yes, you read that correctly. BetMGM Sportsbook Colorado will cover your first bet up to $600 completely risk-free. If you lose that bet, BetMGM Sportsbook Colorado will credit your account with $600 in free bets.
BetMGM Mobile App
Today Colorado becomes the 18th state to legalize sports betting with 4 operators providing mobile wagering – DraftKings, FanDuel, BetMGM & BetRivers.

Remember when sports leagues used to beg Congress to keep betting ban, using integrity as justification? Seems like decades ago.

— Darren Heitner (@DarrenHeitner) May 1, 2020
Upon the launch of legal sports betting in the state on May 1, 2020, BetMGM Sportsbook Colorado became one of the first to stake its claim on the state. The BetMGM Sportsbook app is available in Colorado on iOS and Android devices.
How do I sign up at BetMGM Sportsbook Colorado?
Signing up with BetMGM Sportsbook is a breeze in Colorado whether you have an iPhone or an Android device.
BetMGM Sportsbook Colorado iPhone
Sign up for BetMGM Sportsbook
Go to the search bar in the Apple App Store
Look for "BetMGM Sportsbook" in Colorado
Click download on the app
Sign in and start playing with BetMGM Sportsbook Colorado
BetMGM Sportsbook Colorado Android
Sign up at BetMGM Sportsbook
Go to BetMGM Sportsbook's Colorado website
Download the app directly from the website
Google Play Store does not have gambling apps so you cannot download it from there
What sports can I bet on at BetMGM Sportsbook Colorado?
You can find almost everything at BetMGM Sportsbook Colorado. All professional sports are legal in Colorado except for esports wagering, which is excluded due to the way sports betting laws were written in the state. High school sports and prop bets on college games are also off-limits. Here is the full list of available sports:
Pro Football
Pro Basketball
Pro Baseball
Hockey
Golf
Tennis
College Basketball
College Football
College Hockey
Soccer

Premier League
La Liga
Bundesliga
Champions League
and more!

Rugby
Motorsports
Darts
MMA
Boxing
Cricket
and more!
Although some people scoff at the idea of competitive eating as a sport, you could bet on the Nathan's Hot Dog Eating Contest at BetMGM Sportsbook in some places too!
Betting Types at BetMGM Sportsbook Colorado
BetMGM Sportsbook Colorado is a full-scale online sportsbook that comes with all the bells and whistles that bettors should expect. The industry leader offers almost every market you could ever dream of, including moneylines, spread, totals, parlays, and much, much more.
Moneylines

Betting on the outright winner of an event, prices will vary.

Spreads

Betting on the margin of victory for a given event.

Totals (Over/Unders)

Betting on the total number of points, runs, goals, etc scored. Over or under.

Parlays

Adding multiple bets together to increase the payout while also increasing the difficulty of winning.

Teasers
Round Robins
Prop Bets

Betting on an individual event to happen, not happen, or a stat to occur. For example, Tom Brady to throw 2.5 touchdowns.

Futures

Bet on events that will occur in the future, such as who will win the Super Bowl, and more.

Live in-game wagering

Bet on games as they happen, odds will vary.
From major wagers to major winnings pic.twitter.com/YIuTS1q0mm

— BetMGM 🦁 (@BetMGM) August 11, 2020
BetMGM Sportsbook Online Banking
Depositing funds and withdrawing winnings is one of the best parts of legal sports betting. BetMGM Sportsbook Colorado makes it easy to put money in and take winnings out. They continue to add more ways to do both, but here are the most convenient methods right now:
Deposit options
Online Banking
Credit Card
Neteller
PayPal
eCheck
Skrill
PayNearMe
Withdrawal Options
Online Banking
PayPal
eCheck
BetMGM Sportsbook Colorado Customer Service
BetMGM Sportsbook is a premier gambling destination for bettors all across the globe. As a result, they have some of the best customer support around. Here are the ways to get in touch with BetMGM Sportsbook Colorado:
Phone Support
Email Support
Customer Service Request Forms
BetMGM Sportsbook always responds to customer service requests with speed and efficiency, making it easy for users who need help with an immediate problem.
BetMGM Sportsbook Colorado Frequently Asked Questions
Is BetMGM Sportsbook Colorado legal?
100%. Colorado recently legalized online sports betting and went live with it on May 1st, 2020. It's legal for residents and visitors to place wagers through BetMGM Sportsbook Colorado.
Can I play at BetMGM in Colorado?
Yes. BetMGM Sportsbook is completely legal and fully regulated in the state. Colorado residents and visitors are allowed to use BetMGM Sportsbook.
Do I have to live in Colorado to play BetMGM Sportsbook?
No. You do not have to have legal residence in Colorado to play BetMGM Sportsbook. You only need to be physically present in the state so people who live near the border can pop over into Colorado to place wagers at any point in time.
Which states allow BetMGM Sportsbook?
BetMGM Sportsbook is live in Colorado, New Jersey, Indiana, Nevada, and West Virginia.
How old do I have to be to play BetMGM Sportsbook?
All users must be 21 years or older to play in Colorado.
Can I play for real money at BetMGM Sportsbook?
Yes. BetMGM Sportsbook Colorado plays for real money. It is legal and regulated in the state so users can be sure they are playing safely through the BetMGM Sportsbook app.