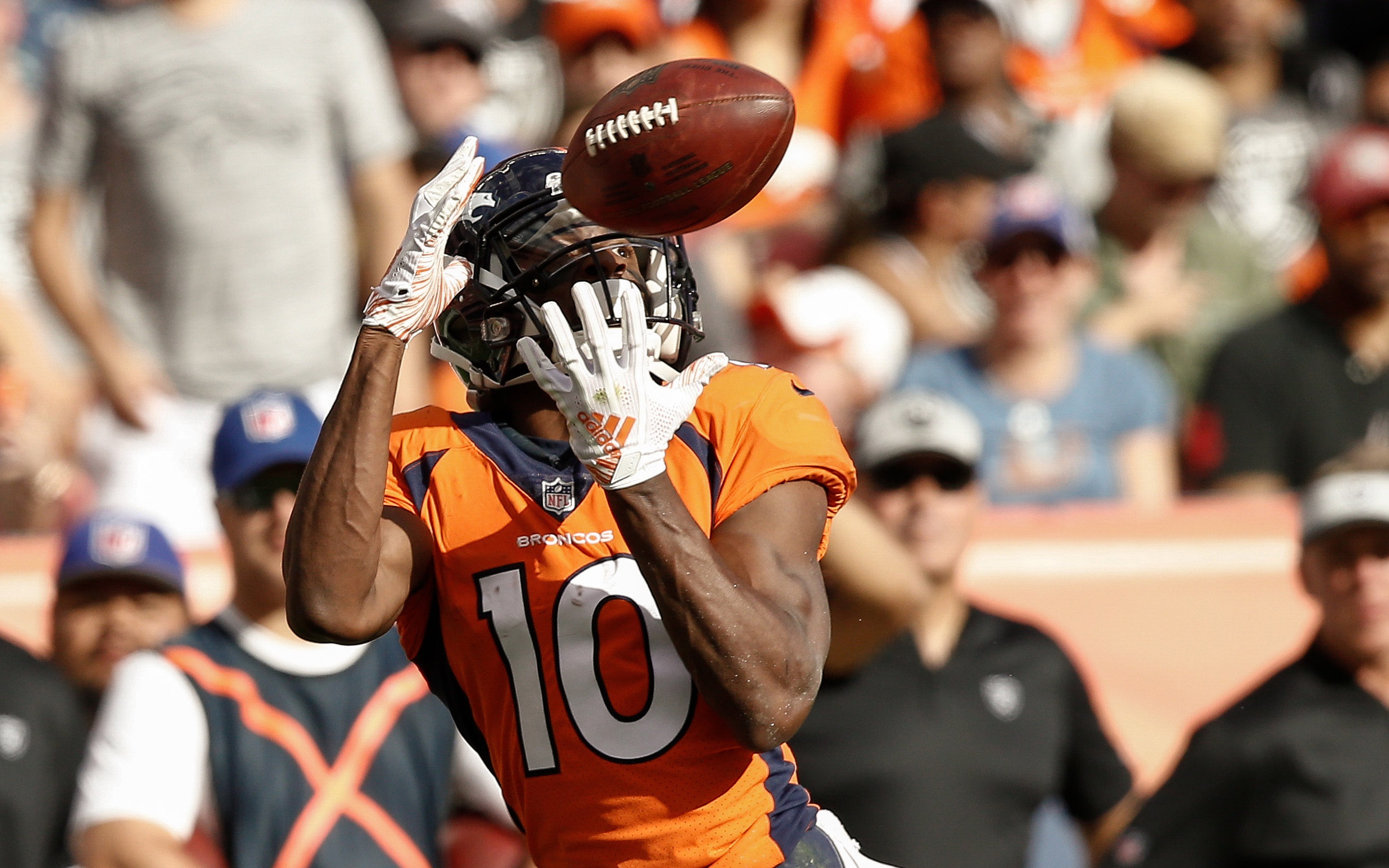 The unfortunate reality of the Denver Broncos season is now the consequence of starting 2-5 on the season: looking forward towards 2020.
Denver's chances at the postseason are slim and with aging veteran contracts on the books that are very appealing to move because of the players productivity, the Broncos must take a hard look at the mirror and see the best moves towards 2020 success and understand 2019 is a wash.
Trading Emmanuel Sanders is a start.
The veteran wide receiver has been a tremendous player for the Broncos for years says Broncos Blitz podcast host Ronnie Kohrt, but the smartest move from here is dealing the aging veteran to a team ready for postseason success, stockpiling draft picks in the process and looking towards 2020.
On the latest edition of the podcast, Kohrt looks at other names who could be dealt and why the Broncos would benefit.