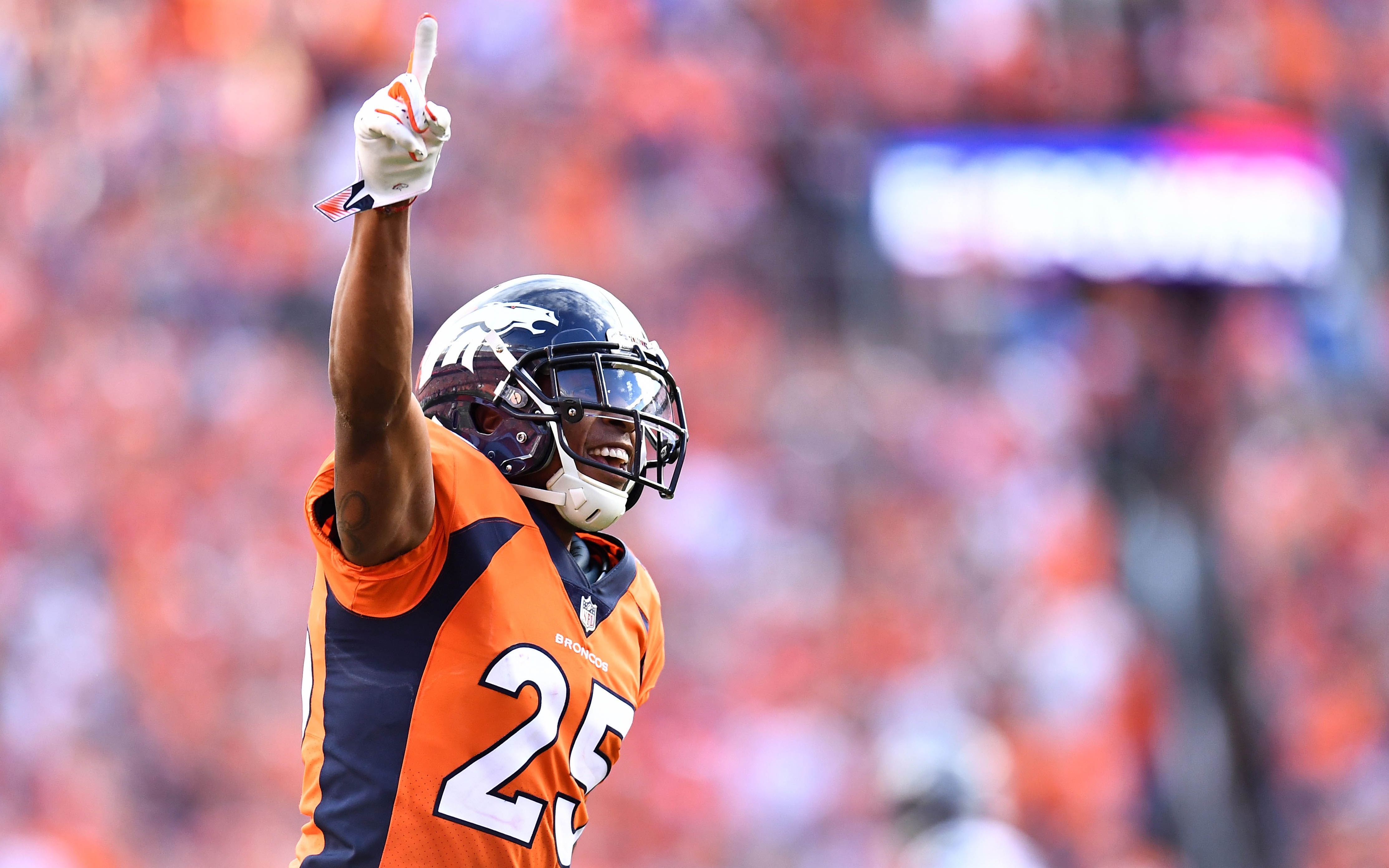 Once again, the Broncos enter this week's game with their backs up against the wall.
As a team that should likely be 2-2, their season is now virtually over at 0-4. A loss against the Chargers would drop them to 0-5 for the first time in team history. Woof.
How can the Broncos avoid the worst start in franchise history? Let's take a look.
Broncos' defense vs. Chargers' offense
This seems like too broad a matchup, but the Broncos' defense has to show up sooner rather than later if the Broncos want to maintain any hope of salvaging their season.
The unit was expected to easily be a top-10 bench, and potentially the very best in the league but so far they've been the achilles' heel of the team. They rank 23rd in Football Outsiders' defensive DVOA metric and 16th in points allowed.
The Broncos need their defense to be the strength of this team and so far it's been a liability. Now, they square off against one of the league's most talented offense in the Chargers.
The Bolts will be able to hit the Broncos with the league's best running back tandem of Austin Ekeler and Melvin Gordon, while assaulting them through the air with Mike Williams, Hunter Henry, and Keenan Allen who is playing better than any receiver in the league so far.
If Denver's defense doesn't finally play to the level it's capable of, Sunday will be a long day for the Broncos faithful.
Broncos' tackles vs. Chargers' edge-rushers
Garett Bolles has played better the last two weeks, but both him and Elijah Wilkinson continue to be a weak spot on Denver's offense.
Usually, that would be a recipe for disaster against the Chargers with Melvin Ingram and Joey Bosa, but with Ingram down, the Broncos should still be able to afford Flacco some time in the pocket.
It also should be noted that Ja'Wuan James has practiced in a limited capacity and could play which would be a huge boost to Denver's offensive line. In the 10 snaps he played, James earned the second-highest grade of any Bronco linemen. By comparison, Elijah Wilkinson has the second-lowest grade of any Bronco linemen and the third-lowest grade of any offensive player (min. 35 snaps).
Keenan Allen vs. Chris Harris Jr.
As previously mentioned, Keenan Allen is playing like a man possessed this season. His 34 catches and 452 yards this season put him on pace to finish with 136 recpetions and over 1,800 yards on the season. Those numbers would be good for second and fifth-most all time respectively.
With Allen feasting on opposing secondaries, the Broncos will rely on Chris Harris Jr. to shut him down. While the Chargers receiver is having one of the best years of his career, Harris is having one of his worst. His overall grade of 67.6 from Pro Football Focus is the lowest of his career by far. He hasn't earned a season grade below 73 ever before in his career, and has been under an 80 just three times before.
Will this be the game where Harris rights the ship and brings Allen back down to earth? Or will this be the game that cements the end of the Chris Harris Jr. era in Denver as the Broncos move on?