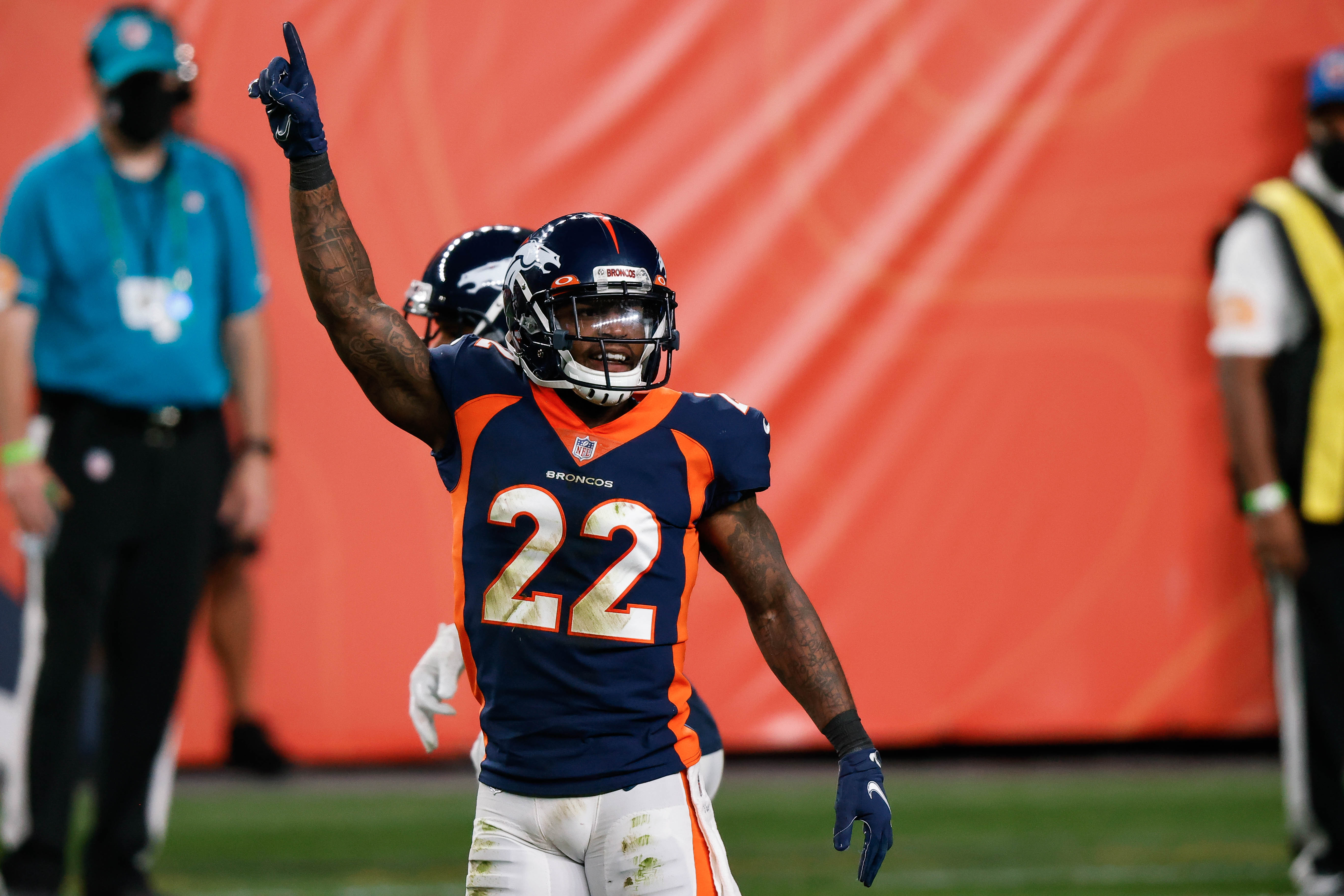 Sitting at 0-1 with the rest of their division at 1-0, Week 2 will be very important for the Broncos if they don't want to fall too far out of the playoff picture. Reaching 1-1 will be difficult though with the Steelers standing in their way.
Here are three things the Broncos have to do, in order to upset the Steelers on Sunday morning.
Denver's young secondary must make life difficult for Big Ben and the Pittsburgh offense.
In their debut game, the Broncos lost No. 1 cornerback A.J. Bouye to a shoulder injury that landed the trade acquisition on injured reserve this week. Rookies Michael Ojemudia and Essang Bassey stood up and took his place, but in the second half, both made rookie mistakes that hurt the Broncos in the end.
They can't afford to do that again, against what is a much more talented Pittsburgh passing attack. Denver's secondary really struggled with the big and strong Corey Davis, and JuJu Smith-Schuster is much more talented and every bit as physical as Davis. That's a massive concern.
You also have to be concerned with rookie receiver Chase Claypool and second-year man Diontae Johnson, both of which look like the latest iteration of the talented Steeler receiving core we've seen since Ben Roethlisberger entered the league.
The Broncos offense will struggle to some extent against what's arguably the best defense in the league, so their secondary will have to play well in order to contain the Steelers' attack and keep the game within reach for Drew Lock and Co.
Drew Lock and the Broncos have to protect the football.
The theme across these first two keys to the game is that the Broncos have to keep this game tight and low-scoring to give their offense a chance. Scoring opportunities are certainly going to be limited, for both teams, so Denver can't afford to give Pittsburgh a layup with a short field like Melvin Gordon did on Monday night against Tennessee.
Keeping the game clean and not making those mistakes will be tough for Lock with how much talent the Steelers have up front to pressure the passer, and how much talent they have in the back end as part of their coverage unit.
Avoiding turnovers against the Steelers is especially important, not just because their defense makes it incredibly difficult to dig yourself out of a hole, but because defenders like Minkah Fitzpatrick and Joe Haden are threats to take it to the house for six, every time they touch the ball.
The offensive line has to hold their own against the Steelers' pass rush
For as awful as his first three years have been, and they've been awful, Garett Bolles was terrific on Monday night. Elijah Wilkinson was definitely not as good, but he played fine as well, especially for a backup tackle, allowing just one pressure per Pro Football Focus.
Doing it against Harold Landry and a Jadeveon Clowney that had spent just one week with the Titans prior to kickoff, is one thing. Doing it against T.J. Watt, a defensive player of the year candidate, and Bud Dupree, who combined with Watt for 15 pressures in Week 1, is a-whole-nother story.
Not only do the Steelers have a downright deadly pass rush off the edge, but they can also create a lot of impressive interior pressure with Cameron Heyward, who recently signed a large contract extension.