Strike One: Roughly a month ago, even while the sun was shining, the skies around the Colorado State athletic department remained gloomy. The men's basketball team had started their season with a couple of lopsided home wins, which offered some hope, but no guarantees. The highly successful women's volleyball team wasn't having their typical NCAA-tourney type season, and the football program, well let's just say that getting rolled by Wyoming and being halfway through what would turn out to be a season-ending six game losing streak wasn't doing much to lift any clouds.
What a difference a month makes.
The mood around CSU athletics has lifted considerably in the past four weeks, for good reason. Niko Medved's basketball squad has now won its first 10 games of the season and should be cracking the Top 25 very shortly. Recent wins include a thumping of west coast power St. Mary's and a win over SEC contender Mississippi State in Texas. These Rams have mastered the comeback, and with a game at national power Alabama looming, the opportunity for a truly historic season lies ahead. The best season in recent CSU history happened way back in 1989, when Boyd Grant's Rams beat Dean Smith and North Carolina on their way to the NCAA tourney where they drubbed the Florida Gators to reach the round of 32 before falling to Syracuse. The 2013 Rams also won a first round March Madness tilt over Missouri before falling to eventual national champion Louisville in the second round.
Depending on the draw they get, this team has the chance to do even better than those two squads. That makes for a hopeful winter.
Meanwhile, the firing of Steve Addazio – a terrible hire/fit in the first place who never endeared himself to the CSU faithful – and the successful poaching of former Nevada head coach Jay Norvell has suddenly energized the moribund football program. With the arrival of national Letter of Intent signing day, CSU's incoming recruiting class wasn't looking all that special on paper. But a source involved in college football recruiting says that CSU "is offering every player who is currently committed to Nevada" a chance to come to Fort Collins instead. Expect Norvell and his coaching staff to hit the NCAA transfer portal hard as well in an effort to turn things around at Canvas Stadium sooner rather than later.
And it doesn't hurt that CSU has produced a first-team All-American and John Mackey Award winner in tight end Trey McBride, who also figures to become the first Ram in 35 years to be selected in the first round of the NFL draft next spring. Quarterback Kelly Stouffer was a first round pick of the Seattle Seahawks in 1986. Since then, no Ram has gone earlier than center Weston Richburg and tackle Ty Sambrailo who were picked in the second round in 2014 and 2015 respectively. That, along with Norvell's commitment to a more exciting offensive approach, should make for better recruiting classes in future Decembers.
And a much better vibe in Fort Fun.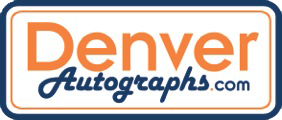 Strike Two: The temptation to rip the Colorado Rockies for recycling former manager Clint Hurdle is certainly there. An organization that's screaming out for new ideas and a fresher, more updated approach to building a competitive baseball team appears – on the surface – to be going back to the future (even if it is going back to the best moments of their past.) Not typically a great plan.
Then again, it's worked for the Chicago White Sox, the Houston Astros and several other clubs.
So why is it a good move for the Rockies to bring Hurdle back as a special assistant to the (rookie) general manager?
Presence. Clint has a very big presence. That presence plus a lifetime of baseball expertise could help shape a better approach to much of what the organization is doing off the field.
If you were one of several thousand Rockies fans who filed quietly into Coors Field in late April of 2010, you understand. Rockies team President Keli McGregor had died suddenly, shockingly at the age of 47 from a rare heart ailment. The team arranged for a memorial service to be held at Coors Field. The atmosphere that sunny spring day was a complete 180 from a typical Coors Field gathering. Solemn. You could have heard a pin drop.
Hurdle, who had been fired as Rockies manager 11 months earlier at the end of May 2009 (less than two seasons after leading them to the club's first and so far only World Series berth) got the horrible news about his friend while serving as the hitting coach for the Texas Rangers. His team was in Boston and Hurdle excused himself from on field workouts and went inside the Green Monster for a private cry. Then he accepted the offer to return to Denver to serve as the host of McGregor's memorial service.
Hurdle was masterful that afternoon. With all due respect, there's not an old school preacher anywhere who could have led that service as magnificently as Hurdle did. He commanded the crowd, allowing for the appropriate amount of grieving while celebrating the life of his close friend, a great husband and father.
It was clear leaving the stadium that Clint Hurdle had more to offer than just being a baseball manager.
Of course he wasn't finished managing. Hurdle led the Pittsburgh Pirates from 2011-2019 before retiring. The rumors that he'd return to the Rockies began last summer and came to fruition this month. It's actually a really good fit.
Bill Schmidt is new at being a general manager. When you're new at a job, you need to understand the importance of having good people around you who have expertise to lend to the effort. The revamped Rockies front office will only be as good as those who surround Schmidt. Having Hurdle there will give the front office a bigger, more prominent and respected voice.
Ironically, that's exactly what McGregor did.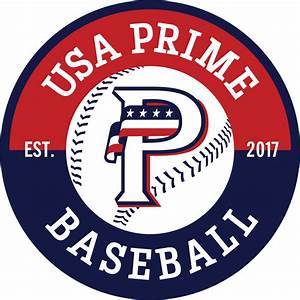 Strike Three: Is it too soon to call Broncos linebacker/pass rush specialist Bradley Chubb a draft day bust?
Back in 1991, Denver head coach Dan Reeves made an outside linebacker/pass rusher from Nebraska named Mike Croel the team's top draft pick with the fourth overall selection. As a rookie, Croel did not disappoint. He recorded 10 sacks and was named the NFL defensive rookie of the year. He was going to be the next Tom Jackson for many seasons to come.
Croel did play for the Broncos for three more seasons, but never had another one like his rookie year. He finished his seven year NFL career with 24 sacks total, recording 10 more over his next three seasons in orange and blue. He spent one season each with the New York Giants, Baltimore and Seattle. For his career in 102 games, Croel recorded 448 tackles (121 solos) and had a pick six and three fumble recoveries. Not terrible by any stretch, but less than expected production from a top five draft pick.
Most longtime Broncos observers consider Mike Croel a draft day bust.
Fast forward. We're nearing the end of Chubb's fourth season with the Broncos, a good chunk of which has been lost to injuries. Chubb, too, had a big rookie season, recording 12 sacks in 2018. There was talk of multiple Pro Bowls and the amazing tandem he was going to form with Von Miller for seasons to come. But Chubb suffered the first of his litany of injuries the following season and only played in four games, registering a single sack. He came back in 2020 to earn his only Pro Bowl invite to date, recording 7.5 sacks in 14 games. The future outlook was still very good.
This year, Chubb was hurt during the pre-season and has been pretty much a non-factor for the Broncos defense. Playing in just four games he has three solo tackles and no sacks. Obviously, he's not right physically. The question is, will he ever be?
Most Broncos observers heaped tons of praise on John Elway and the Broncos front office for selecting Chubb out of North Carolina State with the fifth overall pick in the first round of the 2018 draft. Yet at the time, the Broncos had future Hall of Famer Miller in his prime on one side, and fast rising Shaq Barrett on the other. They not only opted to let Barrett – a future NFL defensive player of the year with Tampa – leave as a free agent but also passed on standout offensive lineman Quenton Nelson, who went to Indianapolis with the next pick and became an instant All-Pro for the Colts. Oh, and they passed on quarterback Josh Allen, too. Can't forget that.
This season, Malik Reed, Dre'Mont Jones and Baron Browning are making names for themselves filling Chubb's void.
Do all these things – the lack of production and injury history, the fact that Barrett has become a star, and that Nelson is an All-Pro at a position of need and Allen is a star – add up to Chubb being the second coming of Croel?
The Broncos will undoubtedly stick with Chubb and try to get him healthy and see if he can regain his Pro Bowl form before they consider cutting ties with him. He'll be a Bronco for a fifth season in 2022. But if his production doesn't approach expectations, he might end up wearing the label that no draft pick ever wants to wear.