Strike One: It was one of those rare great weekends for the local big three college football programs. The Colorado Buffaloes broke a losing streak with a 34-0 home win over Arizona, and Colorado State won its second in a row, kicking New Mexico 36-7 to move to 2-0 in the Mountain West. But by far the most impressive performance on Saturday came on the wild blue yonder turf in Boise, where the Air Force Falcons moved to 6-1 (3-1 in conference) for the first time since 2002 by beating Boise State 24-17. While they remain unranked for some strange reason, they are beginning to get some attention nationally.
The win was sealed by the veteran AFA defense, which produced a third quarter goal line stand and intercepted a last-ditch Boise State pass with under a minute to play. Otherwise, it was typical Falcon football. Control the clock with a steady diet of triple option traps and pitches and hit the occasional big pass play. Standout fullback Brad Roberts racked up 138 rushing yards to lead the punishing ground attack.
While CU remains a long shot to reach a bowl game this season, and CSU will have to pull off a couple of upsets to get to six wins, AFA is already bowl eligible, and could land in a very nice spot for the holidays.
Troy Calhoun's Falcons, who defeated Wyoming the week before, are now in the driver's seat to win the Mountain Division of the Mountain West conference and play in the league's title game on December 4th. CSU sits atop the division at 2-0, but the Rams still have the meat of their conference slate ahead, and it's going to be tough sledding. Meanwhile, Air Force has unbeaten and 21st-ranked San Diego State at home next week, and road games at CSU and Nevada in November (plus a home lay-up with UNLV.) They also have a chance to clinch another Commander-in-Chief's Trophy when they host Army in two weeks. Lots of football left, but if you're an AFA fan, you have to like your odds.
The irony of course is that Air Force could end up playing in the championship game in a conference they wanted to – and still may look to – get out of. It's only been a short couple of weeks since the Academy was flirting with leaving the MW and joining Navy in the American Athletic Conference. The lateral move didn't happen this time, but it still could. CSU's reluctance to make the move with Air Force shot things down, but athletic director Nathan Pine made it clear in a radio interview shortly after the announcement that the Academy is still not satisfied with where things stand.
"Make no mistake, there's better resources in the American," Pine told the listening audience. "There's better exposure. But ultimately, it didn't meet all of our needs, and therefore the timing just wasn't right. The elephant room is going to continue until the Mountain West can eliminate the financial gap between itself and its nearest competitor, the American. There's always going to be a risk of instability until we get that done."
The way the Falcons are playing – and have been playing outside of the mess of a 2020 season when they were without two dozen key players – there's no question this is the best football program in Colorado (remember, in 2019 AFA traveled to Boulder and beat CU.) When the time arrives and the current Power Five conferences look to break away to form a college football "Super Conference" it will be a major upset if Air Force isn't part of that new upper tier.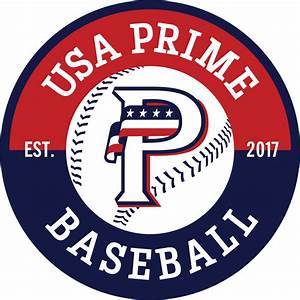 Strike Two: George Paton has a Vic Fangio problem.
Not that the Denver Broncos head coach is or should be fired right now. There's no reason for that to happen immediately. After a frustrating home loss to the head coachless Las Vegas Raiders, the Broncos are at 3-3, still a middling team and a middling organization, but still capable of putting up Fangio's first winning season and challenging for a postseason berth. Even against a pretty tough schedule the rest of the way, the Broncos could still accomplish both those goals. This is the unpredictable NFL after all.
But what happens when this season ends?
The question isn't if Fangio is the right head coach for the Broncos right now. The question is if Fangio is the right coach to take a borderline roster to greater heights in the near future.
The reason this is a problem for Paton at this moment in time is because he'll be answering to a new boss by next spring. And he'll have to explain what his vision is for the franchise if he wants to keep his job past this year. Does Paton think the current Broncos coaching staff is the best one he could assemble to get Denver back into Super Bowl contention? Investing minds will want to know.
Remember, whomever becomes the Broncos new owner next season will likely want to be surrounded by his or her own people. That shouldn't be difficult on the business side. The new owner will undoubtedly be an astute businessperson and will bring along a team of solid businesspeople. But on the football side, the new owner – unless it's someone from inside the sports world like Phil Anschutz – will be new to pro football (like Jeff Bezos would be) and will essentially be auditioning everyone on that side. He or she will be gathering as much info as possible on his or her new investment and the inner workings of the industry and game itself.
Prospective new Broncos owners – and there are likely a half dozen billionaires out there who already have or will toss their names in the helmet – are already evaluating. Paton has to know this. So if Fangio's Broncos fall short of a winning season and a play-off berth, the decision will be pretty easy. Fangio and his staff will likely be shown the door. But if the Broncos continue on this .500 trajectory or even exceed it with an upset win or two, and end up putting up say 10 wins, then the GM will have to decide how the current staff fits into the long term vision he'll have to share with a new boss.
Will that vision be what the new boss wants to hear or will he or she also be looking for a new general manager?
It's not unusual for new GM's and new owners to let go of holdover coaches. The oddity here is that the coach and members of his staff will be the longest tenured members on the football side when the new owner moves his or her belongings into the office digs at Dove Valley. Paton is caught squarely in the middle. That's got to be an uncomfortable place to be, even if his first season at the helm does result in a play-off berth.
Unless you work for the Colorado Rockies, there's not a ton of job security in the NFL or anywhere in professional sports.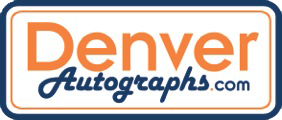 Strike Three: Speaking of job security, the Colorado Avalanche – and specifically head coach Jared Bednar – have an unseen foe this season as they make another run at that elusive Stanley Cup. It's called expectations.
It's a funny thing that successful teams and successful head coaches have to deal with. While Colorado Rockies skipper Bud Black will probably get a handful of votes in the National League Coach of the Year balloting (San Francisco's Gabe Kapler will undoubtedly run away with the honors) there's not much Bednar will be able to do to make it onto the list of finalists for the Jack Adams Award next summer. Black's team was expected by most to lose 100+ games this season. Instead, they overachieved in the eyes of the voting block, which sends an instant signal that the man in charge did something worthy of award consideration. Meanwhile, Bednar's crew – after falling short unexpectedly last spring – remain among the favorites to go deep into this postseason. So all the 2021-'22 Avs can do is basically earn a draw with expectations. There aren't any awards for that.
On the other hand, falling short of expectations, regardless of how well your season goes, gets coaches fired. Just ask George Karl.
Hockey history is full of ex-coaches with winning records. And the NHL is notorious for making coaching changes on the fly. So if the Avs aren't in Cup contention all the way along, the sixth-year head coach could be in big trouble. Remember, he works for the same folks that fired Karl after he won NBA Coach of the Year. Fair or not – and many times it's not – that's the way it works.
Bednar came in on short notice after things went sideways with Patrick Roy, who most fans thought would be the team's savior behind the bench. Roy won the Adams Award in 2014 after the team unexpectedly captured a regular season division title. But after a down season the next year, Roy resigned shortly before training camp was going to start in 2016. So Bednar inherited a very difficult situation.
He's turned things around significantly. Now the bar is set so high that anything short of reaching the Cup finals will be considered an unsuccessful season.
Last season, the Avs looked like a Stanley Cup finalist at worst, winning the club's third President's Trophy and 10th division title before blowing through the first round of the play-offs. After taking a 2-0 series lead against Las Vegas, they lost an edge and skidded to a stop, losing the next four games to end the season. If anything like that happens again, the Avalanche front office is likely to start looking around.
The question then becomes who the right replacement would be. Is there someone out there who could make the Avs instantly better? That's this season's story line.