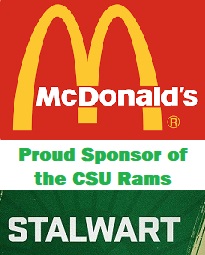 Strike 1: Depending on whom you asked – during and after the Denver Broncos preseason rout of the LA Rams – tight end Albert Okwuegbunam, a third-year player out of Missouri, may or may not be part of Denver's 53-man roster come Tuesday afternoon. There really is no consensus.
That's because Albert O's career to this point has not given anyone reason to feel super strong about him either way. An uber-talented pass catcher, he has seemed unwilling to become the kind of blocker that most NFL coaches want at the position. Okwuegbanum has left most observers scratching their heads during his time as a Bronco.
Still, after what went down during the final week of preseason camp, you can make a very strong case that cutting him loose would be a big mistake on Denver's part.
Okwuegbanum had a great week – in the joint practices against the Rams and in the game, where he caught seven passes for 109 yards and a touchdown. A couple of his catches were of the spectacular variety, including a one-handed grab late in the contest when most of those who will be Broncos next week had already shut it down for the night.
Albert O kept his helmet and his game on.
But something else happened this week. Wideout Jerry Jeudy, whom many have predicted was due for a breakout season, pulled a hamstring and was carted off the field. He's out "several" weeks, whatever that means. What we do know is that Jeudy wasn't having a particularly good preseason. A few nice plays mixed in with more than a few drops, too. Before he was hurt, he reportedly had some key dropped passes during the live practices with the Rams.
Jeudy's injury has left the Broncos receiving corps very thin, at least on the outside.
Meanwhile, there's depth at tight end, with the solid play of guys like Greg Dulcich (another excellent pass catcher who's blocking is just so-so), Adam Trautman, Chris Manhertz and Nate Adkins. Fullback Michael Burton figures into this equation, too.
Albert O could very well be on the outside looking in, as far as a roster spot at the tight end position goes. But what would be wrong with the Broncos keeping him and using him more as a wideout than a tight end? A slot guy who would present match up issues for almost any defense?
Okwuegbanum has excellent hands, and when Russell Wilson needs to complete a nine-yard pass on third down, what would be better than having a 6-foot-5 258 pounder with those big mitts to throw it to?
With Jeudy out, the only proven pass catcher on the outside is Courtland Sutton. Rookie Marvin Mims could be great, maybe. But what do we really know about guys like Brandon Johnson, Marquez Callaway and Lil'Jordan Humphrey? Do we trust their hands more than Albert O after what we've seen recently?
The Broncos brain trust has some tough calls to make to be sure. A lot of good players will be unemployed by Tuesday evening.
Albert O should not be one of them.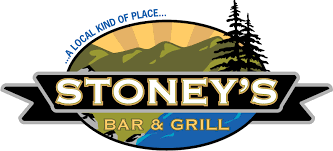 Strike 2: Speaking of rosters, there's been a lot made (and rightfully so) of the roster upheaval at the University of Colorado, led by new coach Deion Sanders. In fact, Sanders' son Shedeur, who transferred to Boulder from Jackson State so he could continue to play for his father, will be one of as many as 20 new CU starters. He'll be under center for the Buffs when they open the season at TCU on Saturday.
As college football fans will soon find out, having a transfer player taking snaps, rather than a high school recruit who's been groomed for the job coming up in the system is not the exception anymore. It's now the rule around college football.
In fact, during Sanders' first season, the Buffaloes are likely to face as many as 10 or more transfer QB's – out of 12 regular season games.
Let's look at it: CU's first opponent, the Horned Frogs, are likely to start sophomore Chandler Morris at QB, who did start against CU last year in Boulder, after transferring from Oklahoma where he began his college football journey. Morris got hurt and lost his gig to Max Duggan during the season, but the Heisman runner up from last year has graduated, so it's back and battling for the starting gig – with Oregon State transfer Chance Nolan.
The following week, when Nebraska rolls into Boulder, the likely Husker starter at QB is Jeff Sims, who left Georgia Tech and has taken the reins for new head coach Matt Ruhle.
The following week, when CSU comes to Folsom Field for another "Rocky Mountain Showdown" game, redshirt sophomore Clay Millen – who left Nevada after sitting out his true freshman season and then followed head coach Jay Norvell to the Fort, will take the opening snap.
We're just getting started here.
When the (final?) Pac-12 season gets underway, the Buffs get to take the Deion Show to Oregon to face Heisman candidate Bo Nix, who transferred from Auburn. Then as September comes to a close, it's defending Heisman winner Caleb Williams and his USC Trojans coming to Folsom. Williams started his career with Lincoln Riley at Oklahoma before he transferred.
CU's next foe, Arizona State, may start freshman Jaden Rashada, who was committed to Miami but reneged after his reported $13 million NIL deal fell through and landed at ASU. If he falters before the Buffs reach the desert, Notre Dame transfer Drew Pyne – who won eight games as the starter in South Bend last season – will likely be the guy they turn to.
When Stanford comes to Boulder for a Friday night game in October, they're likely to start Syracuse transfer Justin Lamson under center. The following week when the Buffs go to UCLA, they might face Kent State transfer Collin Schlee, but it's more likely if he's healthy that true freshman Dante Moore will be under center. That's one for the "high school recruits" column.
Oregon State is next. The reason Nolan transferred to TCU from OSU is that the Beavers landed former Clemson starter DJ Uiagalelei to play QB in Corvallis. (Now imagine how miffed Uiagalelei will be if the Beavers end up in the Mountain West).
Arizona will be going to the Big 12 with CU, but this year in Pac-12 play, Washington State transfer – last season's Pac-12 Offensive Freshman of the Year no less – Jayden de Laura – will get the nod for the Wildcats. What will Washington State do to replace de Laura? We'll know more after the Cougars play CSU in Fort Collins on Saturday night, but it sure looks like junior (FCS) Incarnate Word transfer Cameron Ward will be their guy at QB.
Utah is hoping that star QB Cam Rising will be recovered from off season knee surgery and is healthy enough to begin the season. Even if he starts slowly, if Rising remains healthy, he will more than likely be at the helm when CU and Utah play the final regular season tilt. Even though the Pac-12 has seen a lot of Rising the past three seasons, he did start his college football career at Texas in 2018 when he redshirted. So yes, he's also a transfer, too.
The moral of the story is this: Next time a player or a media outlet makes a big deal about such-and such high school quarterback recruit being "committed" to a XYZ college program, remember this: That may be where he starts, but there's a pretty good chance it's not where he'll finish in this era of college football free agency.
Strike 3: Apparently the national media hasn't been impressed with the Denver Nuggets offseason. You see, nothing much has happened, except for Nikola Jokic's horses winning a few races. Not at all "compelling."
And that's exactly how it should be.
The Denver Nuggets have actually had a great offseason so far, precisely because nothing has happened. It's been drama free. Uneventful. Restful, even.
You know the defending NBA champs have been getting their work in. Sadly, Vladko Cancar was injured while playing for his country, and yes, he'll be missed. A little. But no one who would be missed a lot next season has had anything go terribly wrong, on or off the court. While things like the James Harden saga unfolding in Philadelphia, and Joel Embid hinting he might want out too, and Giannis Antetokounmpo fussing about the state of his Milwaukee Bucks, those "compelling" storylines the national media craves just aren't coming from Colorado. Here in the Mile High, zip.
The Nuggets brass got rid of their single malcontent – Bones Hyland – at the trading deadline a year ago. Since then they've won the NBA title and remained drama free.
Don't underestimate that. Especially after the longest season in team history becomes the shortest offseason ever. The time players need to recuperate mentally and physically remains very important. That lack of rest following the Summer of Cup celebrations could very well have played a significant role in the Colorado Avalanche not having as much jump and sustaining a glut of injuries at the start of last season. Thankfully, the Larry O'Brien Trophy doesn't come with a celebration tour, and Joker could hop on a plane and go back to Serbia just a couple days after the parade. By the time he reports to Nuggets training camp, he will have had roughly three months off.
Rested. Refreshed. Hungry again.
As for the personnel moves, yes, losing Bruce Brown stings. But everyone saw what Christian Braun can do, and we saw glimpses of Peyton Watson, too. We know that Zeke Nnaji can contribute. Reggie Jackson and DeAndre Jordan are back to contribute veteran leadership, and rookies like Julian Strawther, Hunter Tyson and Jalen Pickett show a lot of promise.
The Nuggets simply didn't take any steps back. Unless something bad happens, injury-wise in camp, they'll open next season very much like they closed the last one, maybe better.
The Nuggets aren't "compelling" to the national media because they don't have off the court drama. And that's just the way we like it.