Strike 1: It wouldn't be right if the Denver Nuggets didn't get to exorcise at least one big bad demon on the way to their first trip to the NBA Finals.
After dispatching the betting favorite Phoenix Suns in six games, the Nuggets now get to face their Western Conference Finals nemesis: The Los Angeles Lakers.
With Las Vegas finally on board the Nuggets bandwagon, this Denver team – which still appears to thrive on being an underdog – will still be allowed to play the disrespect card against LeBron James and the Lakers in this season's WCF. And that's a very good thing for Nuggets Nation.
We want the Lakers. Beat. L. A.
It's been forever since the Nuggets got this much respect nationally – and yet they can still point to any number of pundits and prognosticators who think LeBron and Co. will take them out of the postseason for the fourth time in four tries just because well, they always have. Since Denver has never "been there, done that" before, the doubters are going to remain prevalent and vocal.
Starting with Doug Moe's 1985 Nuggets squad, the Lakers have defeated Denver in three of the Nuggets previous four trips to the conference finals, in '85, 2009 and three seasons ago in the 2020 "bubble" postseason. In fact, in seven previous playoff series, the Lakers are 7-0 vs Denver.
There's no doubt the Nuggets coaches and players will get sick and tired of hearing about their past failures against LA well in advance of Tuesday night's opening tip. But once again, that's the type of fuel this team has needed. For a team that's this talented, the only thing that's brought them down all season is complacency.
Highly doubtful that's the case in this series.
The Nuggets and seventh-seeded Lakers split four games this season.
Regular season head to head matchups can be misleading. For instance, the Nuggets and the Minnesota Timberwolves played four times and also split the regular season series (both Minnesota wins came after Denver had played the night before) before the Nuggets trounced Minny in the opening round of the playoffs. So the split with LA doesn't mean much. What matters more is the vast postseason experience of the Lakers and how Denver can overcome another set of superstar opponents. Don't think Michael Malone isn't making sure his team knows that.
It's hard to imagine that the 38-year-old LeBron and "sometimes he shows up and sometimes he doesn't" Anthony Davis being a tougher tandem than the Nuggets just handled in Kevin Durant and Devin Booker. But wily vets with tremendous skills and experience are always a huge hurdle. And these Nuggets wouldn't want it any other way.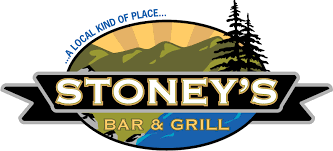 Strike 2: The news was brutal, if not unexpected. Nevertheless, hearing definitively that Colorado Avalanche captain Gabe Landeskog will require yet another knee surgery – this one a difficult cartilage replacement procedure – and miss another full season is a gut punch. How the organization responds will go a long way toward determining how long the current Stanley Cup "window" can remain open.
The Avs roster remains full of star power, especially among the core group of players that includes Cale Makar, Nathan MacKinnon and Mikko Rantanen. They also have a substantial number among the supporting cast that are in need of new contracts, so roster construction is at center ice, even as the current NHL postseason rolls on without them.
What they need to do now is prepare for life without Landeskog well beyond 2024.
Landy's injury is not the kind players just routinely come back from. Is it possible he's back on the ice 16 months from now? Sure. Can he return to his previous All-Star form after missing more than two years and coming back from a tricky surgery to his knee? Highly unlikely.
Clearly the Avs missed their captain during an injury-riddled 2022-23 campaign. Replacing him on next year's roster – even though it's a harsh reality – won't be easy or popular. But Joe Sakic and Chris McFarland don't have a choice if they don't want to waste the prime years of their superstars.
Colorado gets a $7 million break on next year's salary cap with Landeskog being out. That will put them at about $20 million under the projected cap for next season. After they re-sign the guys they want to keep, such as young forwards Alex Newhook and J.T. Compher and defensemen Bo Byram, they should still have enough left to go after a big fish. Second-line center is a huge need.
Do the Avs take a shot at bringing back Ryan O'Reilly for one season? The former Avs top draft pick spent six seasons playing for Colorado before being traded away in 2015. Now a well-traveled veteran playing in the playoffs for Toronto, he might be a good fit and at 32 years old he might be good for a season or two.
Finding another standout center – O'Reilly or someone else – is just half the equation in terms of replacing Landeskog.
The other key question is this: Who do the Avs give the "C" to for next season?
Answer: It's very clearly time for MacKinnon to take over that role.
Close followers of the team wonder if MacKinnon has the personality or demeanor to serve as the team captain. He needs to accept it regardless. Now secured with a long-term contract and cemented as one of the best players in the NHL, it's time for MacKinnon to accept the responsibility of the leadership mantle too.
No one likes the circumstances that have left the Avs in this situation, but it still has to be addressed. If great things happen and Landeskog makes it back for the start of the 2025 season, he can take back the "C," but for now, it needs to be MacKinnon's new role.
Strike 3: After contracting about a third of their previously operated minor league franchises, Major League Baseball is getting ready to expand by a reported two teams. That means they'll have to expand by two more minor league systems as well.
Several towns, like Colorado Springs for example, were abandoned by MLB when they contracted. The Triple-A Colorado Springs Sky Sox went away, and were replaced by the newly independent Pioneer League franchise the Rocky Mountain Vibes. Meanwhile, that league also moved a franchise out of Orem, Utah and into Windsor where they became the NoCo Owlz and will play this season in a spectacular new facility.
Independent Minor League Baseball in Colorado – including a third Pioneer League team in Grand Junction – is doing just fine. Could that entice MLB to consider a return to our state?
If, as expected, one of the new expansion franchises is placed in the west, they'll undoubtedly want to put a Triple-A team in the same region. Las Vegas will become the new home of the Oakland A's sometime soon, meaning the Triple-A team that currently resides there will need a new home as well. Salt Lake City wants one of the expansion franchises, as does Portland.
There aren't a ton of cities west of the Mississippi that don't already have Triple-A baseball that are equipped to get one.
Colorado Springs is most certainly capable, but is the city willing? One of the reasons the Sky Sox were dissolved is that city administrators and team ownership couldn't get on the same page regarding badly needed stadium upgrades or the building of a new downtown ballpark. Could those feelings have changed? Would new ownership make such an effort more successful?
Ownership issues don't exist in Windsor, where the Future Legends facility is up and running after COVID related delays forced the team to play last season without a true home. Former Colorado State pitcher and Colorado Rockies minor league coach Frank Gonzalez has taken the reins as manager for the Owlz, and with everything in place, it should be a great opening season for the new facility.
Would Owlz ownership consider the idea of becoming a Triple-A franchise? And would the Rockies consider moving their operation from Albuquerque to Windsor?
A lot of questions. A whole bunch of dominoes need to fall before we get any answers and arrive at the need for new Triple-A cities, but it never hurts to start planning ahead.