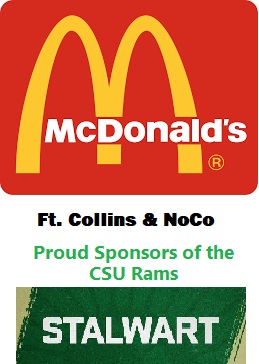 Strike 1: Right now the Colorado Avalanche are a rudderless ship. If this unexpected malaise continues, Head Coach Jared Bednar could pay the price.
The sport of hockey is well known for having a quick hook in terms of changing head coaches. A small amount of research can show you dozens of cases of successful teams – even Stanley Cup winners – pulling the plug on the man behind the bench before, during and after shortly successful Cup runs. Other sports are more careful about making hasty decisions to replace their manager or coach, but hockey seems to just let it rip.
By all accounts, Bednar's time with the Avs has been very successful, including of course that Stanley Cup parade less than two years ago. But Bob Hartley was a Cup winning coach here, too. After leading the Avs to four straight Western Conference Finals and the Cup in the spring of 2001, he was fired in December of 2002.
It happens all across the NHL.
But before that happens here, the Avs need to take a long hard look at the idea of breaking a sacred tradition and naming a new team captain.
Gabe Landeskog was named Avalanche team captain and given the sacred "C" for his sweater way back just before the 2012 season. By all accounts, he's the perfect man for the job. Not only is he an All-Star caliber player, but he's got a commanding presence as well. When he talks, other players listen. He leads by example and with his words.
But Landy isn't with the Avs. He's injured. Out for the season, and perhaps done for his career. The type of knee injury/surgery he's had and continues to deal with is most often career ending, especially for someone who is now 30 years old. Not only that, but he's not here here much either, reportedly spending his time concentrating on his rehab at home.
So there is no commanding voice in the Avs locker room or on the ice.
Replace Landy? That's sacrilegious to even say out loud to many long time NHL folks. And especially around here where the team captain has been entrenched for more than a decade, through good years and bad. He's considered one of the best ever.
But who leads when your leader isn't around and his voice is absent?
Bednar is not on the ice with the players, and he's not in the locker room with them much, either. He makes the lineups and the line changes, but he doesn't "lead" the team while they're playing. That's the job of the team captain. And right now, the Avs captain is on ice, so to speak.
Is that the current problem with these Avs? Suffering blowout losses to teams with less talent is a big issue, even early in the season. Yes, they've got a lot of new players in the locker room and they need time to mesh. But when the coach is publicly calling out a lack of effort, it's more than that. When longtime followers of the team and the sport just shrug when you ask them, "What's wrong with the Avs?" then it's a sign of a deeper issue.
Someone's got to step into Landy's skates and lead this group. Yes, taking away the "C" from a popular teammate who's worn it for a decade would be difficult. Sacrilegious even. But it might be the only thing that saves this team, their promising season, and their head coach.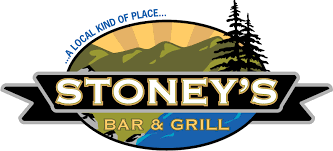 Strike 2: The irony is thicker than Nikola Jokic's triceps.
All the massive changes in college football in recent years scream of a sudden indifference to academics. Conference realignment isn't happening so that like-minded institutions of higher learning can all work in concert, after all. And where does the "student" part factor in with the transfer portal and sudden riches a select few are raking in thanks to NIL laws? Think Shedeur Sanders is spending much time sweating out the results of his chemistry final?
We all understand that it's all about money now. Media markets, "footprints" and TV ratings.
Except when it's not.
Here's the deal: There's still a slim chance that a 5-7 team (or teams) could get a bowl bid at the end of the season. Rules say that teams need to win half their games – six in most cases – to qualify for a bowl game. With 41 such contests being played this season (not counting the College Football Playoff title game) that means there needs to be 82 teams that have six games by season's end to fill all the slots. Some years we make it, others we don't. This year could be one of those where there aren't enough .500 teams to make this all fit. Hence the chance that a five win team(s) could sneak in.
In today's landscape, it would make perfect sense for the team that's captured TV audiences all season, with a celebrity head coach pumping life into a floundering program would be the one to fill that void, right? Deion Sanders and the Colorado Buffaloes have played in front of full houses and set television rating highs all season long. If CU can win one of their final two games, then who better to help boost the profile of a lower level bowl game and give fans what they want than the "must see TV" Buffs? No matter what game they got stuck playing in – and beggars can't be choosers – Deion would be the biggest draw possible and the fans, the TV folks and the bowl game itself would all be winners, regardless of the outcome of the game.
But here's the irony: This is the one instance where it doesn't work like that. Remarkably, marketability and watchability have absolutely nothing to do with deciding which five-win team (or teams) could get bowl bids. In this singular instance, money doesn't talk the loudest. Believe it or not, this selection process is all about academics.
That's not a word you associate with college football much anymore, is it?
In this case, the NCAA passed a rule back in 2003 that granted bowl eligibility – when needed – to the best 5-7 team (or teams) as ranked by "Academic Progress Report." That's described as "measuring the improvements and academic success for the previous school year."
This year, the program with the best APR score is the unmistakably underwhelming Northwestern Mildcats, who stand a good chance of finishing 5-7 (or better) and boring fans to sleep if they participate in a bowl game.
Wisconsin and Minnesota (tied with No. 8 with Air Force) are also among borderline squads this season that are in the APR Top Ten and could also potentially benefit from the rule.
CU – a school long known for high end academics – is not. For the record, CU comes in at a dismal 92nd in APR, tied with South Alabama. Wyoming is No. 53 and Colorado State a crummy 97th.
So, regardless of what would be best for the viewing public, in this singular case the NCAA goes with what's actually best for the academic folks. No amount of celebrity or NIL money can help with this one.
We have a new definition of irony.
Strike 3: Former Nuggets head coach and Basketball Hall of Famer George Karl wants to see Carmelo Anthony's No. 15 hanging from the rafters at Ball Arena, alongside the newly minted NBA championship banner and the jerseys of former Nugget greats.
He's fully aware that No. 15 now belongs to future Hall of Famer Nikola Jokic, and that Anthony – who will no doubt also be enshrined in the Hall when he's eligible starting in 2026 – doesn't have a ton of support for such an honor in these parts. Doesn't stop Karl from pushing and hoping. No issues with having a pair of No. 15's up there, either.
There's also a lot of irony involved here too. The coach – player relationship between Karl and 'Melo wasn't all that great, at least not near the end of their time together. There was plenty of on-court success of course, including six consecutive playoff appearances and two division titles. Karl inherited Anthony and a team that was floundering before he took over for interim coach Michael Cooper midway through the 2004-05 season. The new coach led Denver to a 32-8 record and the first of that string of postseason appearances. During their time together, Anthony continued to be one of the best scorers in the NBA, and the Nuggets made the Western Conference Finals in 2009 when 'Melo was named second team All-NBA.
While acknowledging his best player's stellar scoring ability, the coach bemoaned the player's lack of defense and his tendency to be a "ball stopper" who didn't totally embrace Karl's "teamness" approach. Anthony was benched during a game in 2009 and after refusing to leave the floor and suspended for a game by the coach.
After Anthony was traded – at his behest – to the New York Knicks, the Nuggets got back a solid group of team players whom Karl coached to the best regular season record (57-25) in team history before being named NBA Coach of the Year. Then he got fired. The Nuggets fortunes plummeted. Go figure.
Anthony will become a Hall of Famer more for what he did as a Knick – he led the NBA is scoring in 2013 – and in international play (where we was twice named USA Basketball's Male Athlete of the Year and won four Olympic medals, including three golds) rather than for his time in Denver. Anthony pushed for the trade and has never looked back. While other former Nuggets were visible rooting on the team's NBA title run last season, Anthony was nowhere to be seen or heard. Post playing career, he's clearly identified as a former New York Knick. Photos are available.
Meanwhile, Karl left Denver with 423 wins as the head coach, second best in team history. He's one of only nine coaches in NBA history to win more than 1,000 games and won 50 or more games 12 times. He was a head coach in the All-Star game four times, and also successfully battled cancer twice during his time in Denver and returned to the bench.
A banner with Doug Moe's "432" hangs in Ball Arena. Before anyone hangs Melo's No. 15 up there, it's George Karl, 423, that should be recognized among the best Nuggets ever.