Strike 1: LoDo was rocking, literally, as the Colorado Rockies walked off the New York Yankees to win the three-game home series in front of three consecutive sellouts at Coors Field. The back and forth rubber match featured home run heroics from veteran C.J. Cron and youngster Michael Toglia, and then extra innings blasts from Nolan Jones and Alan Trejo.
It's the kind of series win that bolsters young teams, and provides hope of better things to come for the rest of the season.
It's exactly what this year's Rockies don't need.
Despite the drama of this past weekend, nothing has changed. This Rockies team needs to be torn down and rebuilt, period.
You see, anything good that happens, in terms of a brief winning streak or any sort of positive momentum between now and the Aug. 1 trade deadline will give the decision makers at 20th and Blake reason to not make the kind of franchise shifting changes that are so badly needed. Remember, the Rockies organization hasn't needed much reason to stand pat and hang on to their players in past seasons. It's one of the things they do best.
Sure, it's great to see Toglia and Jones in particular doing well. Any reasonable baseball person can see the promise of good, if not great things ahead for both of these young sluggers. And Trejo is a nice story, a solid player who could help a lot of teams off the bench.
But none of that should matter if another organization calls with a trade offer for any of them that includes more than one Double-A or Triple-A pitcher. Pretty much everyone on the roster, with the exception of Ezequiel Tovar (too young and talented to trade) and Kris Bryant (no one else is taking on that contract) should be made available at this point. The Rockies should pull the trigger on every trade possible in an effort to bolster a farm system almost completely devoid of young pitching talent.
But they won't. They never do.
As everyone has heard over and over, the Rockies are a self-described "draft and develop" organization. That means that they're putting all their eggs in the amateur draft basket, and none of those eggs are to be touched by anyone not wearing purple. For three decades, they've been far too impressed with their own drafting ability, and too resistant to outside opinions.
Other teams draft and develop good players too, and all the other teams are ready to trade value to get value back.
Even more frustrating is that even though he was not a Rockies draft pick, if a contending team called and wanted Cron in a trade, it's more than fair to wonder if the Rockies would even make that move, given their track record with players like Jon Gray and Trevor Story in recent years. Cron is a free agent at the end of the year, and there's no earthly reason to keep the former All-Star in purple pinstripes. There's every possibility that if Cron went on a tear between now and Aug. 1, that instead of trading him, the Rockies would try to re-sign the 33-year-old to a new contract, just like they did with relief pitcher Daniel Bard a year ago.
And if Cron told them he wasn't coming back and chooses to walk? Given this front office's stance that a compensatory draft pick is better than getting a young prospect in return for the loss of a free agent, they would probably still not make a trade.
So while beating the team everyone wants to beat, the Yankees, in an exciting three-game series is great on the surface, it's not a great thing for the immediate future of an organization that needs big time change across the board. False hope is just that, false.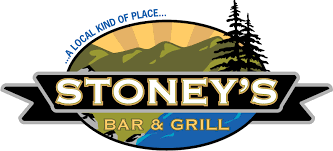 Strike 2: With training camp on the immediate horizon, optimism surrounding the Denver Broncos is natural, if not 100% predictable. Broncos Country is all about the rebirth of Russell Wilson, the resurgence of Jerry Jeudy, and the return of players like Tim Patrick and Garrett Boles.
The prevailing thought is that now that the Broncos are relatively healthy (while still waiting on the return of guys like Baron Browning and Javonte Williams) they can contend for that elusive playoff berth that's been out of reach since 2015.
That's all true. A healthy Broncos team with a rejuvenated Wilson running a Sean Payton offense could very well give Kansas City and Los Angeles a run for their money in the powerful AFC West.
But exactly how long will the Broncos remain 100% healthy? History says they won't make it to Week 1 with all their key players ready to go.
Last season, Patrick blew out the ACL in his knee six days into camp. In just the past half dozen training camps, players like RB Mike Boone, QB Drew Lock, TE Austin Fort, RT Menelik Watson and DE Billy Winn have all suffered training camp injuries that either ended their seasons or put them on the sidelines for several weeks.
So the question isn't really "Can the Broncos stay healthy?" it's more like, "Do the Broncos have enough depth at the position that gets hit with a major injury?" Because it's coming.
With this Broncos roster notably thin, Lady Luck comes into play.
Denver arguably has enough depth to sustain the loss of a defensive back, or perhaps a rush end now that Frank Clark is on board. Maybe if they lost a wideout again they could still be okay. Maybe not.
They're pretty thin everywhere else.
The front office still has a lot of work to do in order to make the Broncos a team that can sustain the loss of a key player(s) and remain a playoff contender.
And no, that doesn't mean they should go easy in training camp, as they did a year ago. Whether the head coach decides to run a Club Med-style preseason camp like Nathanial Hackett did last season when Patrick was hurt, or whether practices involve a lot more physical contact, like we're expecting under Payton, injuries are going to happen. And when they do, they'll put a huge dent in those "if we can just stay healthy" Broncos predictions.
At least for this season.
Strike 3: Reports about the physical health of new Colorado Buffaloes head coach Deion Sanders sound scary. The word "amputation" has been thrown around when publicized reports of Sanders' battle with blood clots in his legs and a problem with his left foot have gotten out.
This is nothing to sneeze at of course, but according to folks close to the program, the removal of his foot is a "worst case scenario" thing and very very unlikely at this point. He's getting top flight medical care and expected to be ready to coach the fast approaching college football season.
Ironically, Deion being forced to slow down a little bit might end up benefiting the CU football program in the long run.
For starters, throughout his life, Deion has done everything fast. His surprising hire last December happened fast, and caught many college football people by surprise. Still, even after having big success at FCS program Jackson State, there were no other D1 programs trying to hire him. There were more than a half dozen higher profile programs in need of head coaches that had no interest in going prime time after last season, even while knowing that Sanders ceiling when dealing with things like the Transfer Portal and Name, Image and Likeness dollars was a mile high. If you're an admin that understands the need to find new ways to recruit and attract top flight talent, you had to see that Deion already has a great understanding of how to do that part.
Still, no one but CU was interested.
That's because Sanders' track record in other areas – like his "Prime Academy" failure in Texas – isn't so great. And because he still has to prove he can coach successfully at the D1 level. All the other schools out there that may have been intrigued last year are comfortable taking a wait and see approach this season. They'll let CU be the guinea pig.
What that could mean is that as soon as Deion proves he can begin to turn things around at a Power Five program, others will become more interested. If the Buffs, who were 1-11 a season ago, can win a few more games, even gain bowl eligibility, a bigger program is likely to come calling. There's no doubt that some higher profile program in a bigger conference will have an opening after this season. If Deion has success this season, there will be suitors.
And that's when Sanders' mobility could factor back in.
Perhaps Deion – who has never met a camera or a spotlight that he didn't covet – being forced to slow down for his own health might cause him to pause again before wanting to leap to another gig? Perhaps not being able to move around quite as well as he used to might make him appreciate where he already is, even if he's not the biggest fish in the bigger pond at this point?
Maybe Deion's lack of mobility will force him to stay in the "pocket" in the People's Republic a little longer?
It would be very ironic if that turned out to be the case. CU at this point is not yet a "destination" job. It's still a stepping stone gig. But perhaps Deion will not be so eager to take that next step, all things considered?