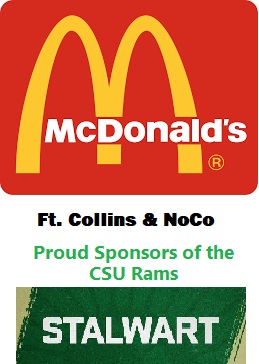 Strike 1: It starts right now. The 2024 Denver Broncos preseason.
Most fans can't wait for the start – or the end – of preseason NFL football. It's called meaningless and a waste of time by many. In truth it's anything but. This is when crucial evaluations take place. It's when players like Broncos rookie running back Jaleel McLaughlin can make a name for themselves – much the way Hall of Famer Terrell Davis did back in the summer of 1995.
Sunday's nail-biting come-from-ahead-then-behind win over Green Bay – the first home win of the season – doesn't change anything. The Denver Broncos not a playoff team in 2023. This team is in a rebuilding phase. This team needs to get a lot better at a lot of positions before they'll be any sort of contender.
Can they wait until next summer before taking a look at some of their younger players? Will three preseason games next summer be enough time to get the starters ready for the regular season AND evaluate new players who are sure to dot next season's roster?
No.
The preseason is not just about knocking off the rust and getting back up to game speed. It's about finding out who can play at the NFL level and who can't. And in the Broncos' case, waiting until those three exhibition games that will take place next August isn't good enough. They have a ton more eval to do than that and need more time to do it.
Practice is important, and coaches like Sean Payton can learn a lot about players during the week. But there's no better time to find out who can help your team become a winner again than when the bright lights are on and the guys on the other side of the line are wearing different colors. When the scoreboard is all lit up.
They may have gotten some answers on Sunday. A win under any circumstances is a good thing.
Forget the notion of tanking. Yes, the 2-5 Broncos are struggling and the more they lose, the better their status for a high first round draft pick. But tanking means not trying to win, which is counter productive to what this organization needs to be trying to learn to do. The best use of the remainder of this lost season isn't to keep talking about a miracle run to the postseason, or by making decisions and moves that run counter to trying to win each week. The best use of this season is to a) trade players like Garrett Boles, Jerry Juedy and others – who shouldn't be part of your future plans – before next week's trading deadline and b) rotate in numerous new players to see how they respond to the pressure of a real game.
There are players you know will be part of the Broncos future, perhaps long enough to see the rebuilding project come to fruition. Players like Javonte Williams, Patrick Surtain Jr, Quinn Meinerz and others. There are guys who signed big contracts who will be very hard to move – Russell Wilson, Ben Powers and Mike McGlinchey to name a few. There are stalwarts like Justin Simmons, who would be very tough to part with, but who might bring a nice return from a contender.
These guys can share time the rest of the season – play enough to stay sharp but not get injured – while giving valuable reps to young players or guys who might come back in trades to see if they are what Payton and company hope they can be – part of the turnaround.
Just accumulating draft picks isn't enough. Tanking for draft picks, besides being dumb, is a multi-year crapshoot process. Right now, you need bodies that you've seen perform under NFL fire, not just what they can do in their underwear.
This is how good rebuilding works. A number of high draft picks will help of course, but you can't count on what you don't yet have. The Broncos would be best off to see what they already have before they worry about what they need.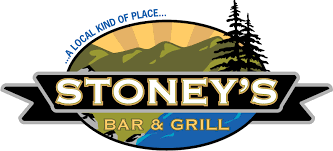 Strike 2: There aren't too many fans of the Colorado Buffaloes who would have complained if you'd said back in July that CU would be 4-3 after the first seven games of the season and have a shot at being in a bowl game. After going 1-11 last season, that would have sounded pretty good.
Perspectives change, of course, especially after a hot start and the development of a national following that no one could have ever envisioned. The idea that CU was the hottest game in town from a national TV perspective has elevated expectations, and made head coach Deion Sanders a media star worthy of being parodied on Saturday Night Live.
The Buffs remaining slate is gruesome: At No. 25 UCLA, No. 10 Oregon State, rejuvenated Arizona, at formerly ranked Washington State and at No. 11 Utah. Winning twice and making that bowl game will be tough. But even if they fall short, there's no denying that CU's improvement and modest success on the field, and their eye popping success off of it, has made the hire of Sanders look like a genius move by athletic director Rick George. It's made many of the schools who had openings last December (like 3-4 Auburn, for instance) look silly for passing him by. With the attention (and revenue) being brought in, and a highly rated recruiting class on deck, most observers think the best is yet to come for Sanders as a college football head coach.
That being the case, you can bet that several high profile programs who will have openings after this season will be casting an eye towards the Flatirons.
Recently, a colleague made a strong case for why Deion won't leave Boulder after just one season. He pointed out that Sanders has made it clear he wants to coach his sons, quarterback Shedeur and defensive back Shilo, who each have another season in black and gold, as does star receiver/defensive back Travis Hunter. Shedeur can turn pro (and take his $5 million plus NIL money with him to the NFL) after this season if he chooses, but Hunter isn't eligible for the draft until 2025. The colleague believes – as do others around the program – that Deion will convince Shedeur he can be the top pick in the 2025 NFL Draft and that if all of them stay together through next season, they can do even greater things on the field – and in the NIL arena, too.
That could most definitely turn out to be the case.
However, what if say, Texas A&M – by every measure a much higher profile program than CU – decides to bite down hard and part ways with current head coach Jimbo Fisher? Reports say that despite the massive buyout that would be due Fisher if he was let go – a total of more than $75 million over the next eight years – A&M might make a change. The Aggies are also sitting at 4-3 and considered to be a disappointment at this stage in the season. They would reportedly be willing to pay a new HC in the neighborhood of $8 – $10 million per season. Deion's currently being paid $5 million at CU. And we all know that Deion loves his money.
A chance to go to the SEC and compete directly with his commercial cohort Nick Saban every season? Deion is a competitive dude who's ego won't let him believe that he's not a better coach than Saban and the other 25-plus college coaches who are currently higher paid. There are currently seven coaches earning more than twice what Sanders is making as a head coach (not as a sunglasses/insurance/chicken salesman) this season – and next. And he knows it.
If you're Texas A&M, and you've got Oklahoma and Texas coming into your league (and your recruiting turf) after this season, you can't really afford to continue to be mediocre. That will cost you as much or more than Fisher's buyout. It comes with zero guarantees, and hiring Deion might be a risk, but around here we've already seen the reward.
The end of the season may not go well for CU on the field, but it will be fascinating off it. If he stays, Sanders will try to lock down a stellar recruiting class that will undoubtedly include some more high profile transfers – and keep all eyes focused on Boulder. But if someone like Texas A&M makes him an offer he can't refuse?
Strike 3: The Nikola Jokic – Joel Embiid rivalry might not be quite as intense this season, given that the whinny Sixers big man finally has the MVP award he so publicly coveted. Joker has his two MVP's, his Finals MVP and his ring. He doesn't much care what Embiid's trophy case looks like.
Given the league' crackdown on players sitting out games for "load management" aka, rest reasons, it's likely the two will meet up twice on the court this season. That will be fun, even if Philadelphia isn't expected to be a title contender this year. However, keep in mind that the two big men are likely to meet up again next summer under more intense circumstances, when Embiid will be wearing a different red, white and blue and Joker will be suiting up for his home country, Serbia, in the 2024 Paris Olympic Games.
So what do Denver Nuggets fans do when Team USA tips off against Team Serbia? Where is your rooting interest?
This is sort of like the question Denver Broncos fans who are Fantasy Football players have to make when they draft a quarterback like say, Josh Allen, and in Week 9 he's facing the Broncos. Where do your rooting interests lie then? With your favorite team or with your wallet? (We all pretty much know that answer. Still…)
Assuming you don't have money on the outcome of Olympic hoops (and that's a big assumption, right?) and it's just rooting interest and emotion on the table, are you rooting for your country – including guys like Embiid, James and Durant that most of Nuggets Nation despises – or are you donning a Team Serbia No. 15 and going full on traitor?
And before you say the Olympics don't matter, check yourself. An Olympic gold medal means a lot. As much as an NBA title to most guys. Just ask another former Nuggets No. 15, Carmelo Anthony. His unmatched Olympic basketball success might be the chief reason he gets into the Basketball Hall of Fame.
An Olympic gold might be the only thing that's ever missing from Joker's Hall of Fame resume, that and an NBA scoring title he'll never chase or get. Given his passion for his home country, bringing a gold medal back to Sombor to go along with the silver medal he won in 2016 would mean everything to Jokic.
As a Nuggets fan, do you want to see that happen, or are you going to wave your red, white and blue flag, hold your nose and yell at the TV, "Go Embiid!" next summer?
A sports fan's quandary.