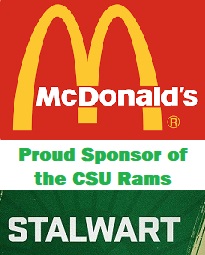 Strike 1: It's dangerous to draw conclusions from any team's first preseason game. But in the Broncos case, with soooo many questions and a following that's starving for answers, we're entitled to make a few "educated guesses" about what lies ahead after watching just 60 minutes of real football.
No, the 18-17 result wasn't a big deal, unless you're disappointed that the fourth string defense couldn't prevent lowly Arizona from going 75 yards in a minute and a half and punching in a game winning 2-point conversion on a simple run up the middle. Okay, that's not okay. But again, most of those guys won't be suiting up when the regular season starts.
So what did we learn that actually matters? For starters (since they did play) it's clear that Russell Wilson isn't washed up. He was far from perfect, but all things considered, it's fair to expect a much better season from the future hall of famer. That is, if he gets any time to throw the football.
We also learned what we already knew but hoped we didn't: That the Broncos offensive line – now one of the most expensive in the NFL – still isn't very good.
Let's look at the pass offense: Wilson's first roll out pass attempt was his worst throw. He got better after that. He played four series (which is four more than he did a year ago) – and when not under duress, he completed all four of his pass attempts. His touchdown pass to Jerry Jeudy came on a nice throw, while he was getting hit. He was forced to scramble three times, completing one for 20 yards and having another dropped. He was also hit while throwing incomplete twice and got sacked once.
In other words, give Wilson a pocket to throw out of, or have him roll out by design, and he's just fine. But the pass protection needs to be there for Wilson to have a bounce back season.
In 2022, the Broncos pass protection was worse than Wilson was.
It's nothing new. A large part of the problem (aside from substandard quarterback play) in the post-Manning Era of Broncos football has been lousy offensive line play. Even through different coaches and different players, the Broncos have failed to win the line of scrimmage in the vast majority of their games. That makes it tough to do anything on offense.
This group – well paid but very thin – doesn't appear to be the unit that will change that very much, especially if any starters go down with injury for any length of time. Again, it's too early to cast anything in stone, but the early returns on the o-line play aren't great.
Which leaves the big question still unanswered: What kind of "identity" will this team have? Will they be that "run-first, power football" team we've heard about? Head coach Sean Payton is a disciple of ground and pound Bill Parcells, but it's safe to say Denver isn't going to be a successful power running team, even with the anticipated return of Javonte Williams and the nice addition of Samaje Perine to the backfield. They need gaps to run through.
No, it appears these Broncos are going to throw it a bunch.
Payton had an undersized quarterback in New Orleans, and the Saints offense under Drew Brees had one of the league's best passing attacks. If what we saw out of the starting offense against Arizona is any indication, we're going to see a lot of scrambling from Wilson and a lot of balls in the air when he isn't on the ground.
Then again, it's early.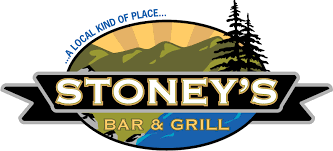 Strike 2: Way back when they scheduled Washington State's 2023 season opener at Colorado State for the quickly approaching date of Sept. 2, no one had any idea that the Cougars would be in the situation they find themselves in today, with their long time league – the about to "formerly be known as the Pac-12" – Power Five conference collapsing around them. Meanwhile, CSU is part of the suddenly stable (for the moment) Group of Five Mountain West.
What a difference a year makes.
The programs will be meeting for just the third time ever. Ram Nation recalls very well the first time they met almost 10 years ago. It was a memorable 48-45 CSU come-from-way-behind upset win over WSU in the New Mexico Bowl in Albuquerque in December of 2013.
That game remains CSU's most recent bowl victory.
In a couple of weeks, they'll be meeting for just the third time ever. That includes last season's 38-7 WSU beatdown of the young and pretty much incompetent Rams in Pullman. The Cougars looked every bit a big time Power Five program, dispatching the visitors early and letting the reserves finish out most of the second half.
The two programs looked miles apart.
Maybe they still are. Maybe Washington State rolls into Fort Collins and blows out CSU again. Even if they do, however, the two programs aren't that far apart anymore. In fact, there are scenarios floating around where they become conference mates sometime soon, even if those in Cougar land aren't too excited about the idea.
The folks in Pullman, Washington seem reluctant to buy into the idea of joining the Mountain West, even as natural rivalries with Boise State and other MW teams look pretty darned attractive. Money is certainly part of that. WSU is reportedly entertaining overtures from another skeleton league, the American Athletic Conference, which just lost their best teams, including Cincinnati, Houston and Central Florida to the Big 12. On the surface, joining the AAC is a ridiculous idea. There'd be more TV money at the outset, but long term it wouldn't do that much for the Cougars' bottom line or national profile, and would add significant travel costs, etc for all their other sports teams.
It might make a few extra dollars, but it just doesn't make any sense.
On the other hand, WSU to the MW makes perfect sense, geographically and all that. But do they realize it? Or do they think they're too good for that? Maybe beating the stuffing out of CSU last September gave Cougar Nation a skewed view of the quality of MW football?
If Washington State and Oregon State do the reasonable and smart thing and join CSU and the rest of the MW to form a pretty formidable grouping, they could potentially boost the conference's revenue opportunities in just another couple of years, while significantly helping the Pac-12 refugees' opportunity to reach the expanded College Football Playoff. Sounds like a nice sized lifeboat.
But WSU appears to be dealing with (understandably) hurt feelings, and opening against a lower tier MW team probably isn't what they'd like to be doing. But if they're too good for the MW, they'll have to show it. If CSU somehow pulls a big upset, things will look that much worse in Cougar country.
And, will they have any venom left when they host the Deion Show in late November? After all, it's CU who abandoned them, not CSU.
While the Rams enter Jay Norvell's second season with modest expectations, it's fair to say that for Washington State, Sept. 2 is a must-win game.
Strike 3: All that being said, reports of the Pac-12's demise might be premature. Maybe.
Those remaining four schools, including WSU, OSU, Stanford and Cal, have hired Oliver Luck, the well-traveled and well-respected football administrator to help them "rebuild" the conference. Should he be successful, Luck would undoubtedly become the "Pac-Redux's" new commissioner.
NCAA rules stipulate that a conference needs a minimum of eight members to be legit. If you're Luck, and you want your revamped conference to maintain "Power 5" status, you sure as heck want to pick the right four programs to try to bring in.
It won't be easy. There are buyouts and contracts that would have to be dealt with. For example, bringing in any MW team right now (for 2024) would cost $34 million. That's the buyout, paid in two increments over two years. The MW brass isn't playing around.
For the sake of the Leftover Four, let's hope Luck is more than just his last name.
Let's go on the assumption that Luck comes up with the buyout money.
Any "Pacific" conference that wants to capture any part of the southern California market would have to start by going after San Diego State, a program that hasn't exactly been playing hard to get in this drama. Land the Aztecs, and Luck will then be empowered to go and talk to snooty Stanford – where his son Andrew was a star quarterback, of course – and tell them if they want to remain relevant in college football, the folks in the ivory towers better learn how to hold their noses and accept Boise State as a fellow member, sub-standard academics and all.
Assuming he's successful in Palo Alto, that leaves two spots, because Boise won't have to be asked twice. If Luck's smart – and he's shown himself to be that in the past – his next call is to Air Force. For whatever reason, the Falcons are typically left out of realignment conversations. But this is a national brand that excels on the football field, is very competitive in baseball and some other sports. Plus, the high level academics at the Academy would even appeal to those Stanford snobs.
That would leave one spot (with the understanding that the Pac Redux will most certainly look to expand in the not-too-distant future.) remaining. Does that go to CSU? Probably not. Not this time. That buyout business makes CSU look much less appealing.
If Luck is going to have any when it comes to attracting a decent media rights deal, he needs the biggest markets possible. SDSU gives him SoCal. Air Force could give him some sort of presence in the greater Denver market (probably not what CSU would bring, but at least something) plus that national brand name. It's more likely that at least at the outset, he'd go after SMU in hopes of bringing the Dallas market along.
SMU isn't currently a big time program. It's still best known for getting the NCAA's "Death Penalty" in the 1980's. And it's hard to imagine why anyone on the west coast would want to watch SMU football, and vice versa. But they are in Dallas.
When you've already got several teams in smaller markets – like Boise State for instance – you need some counter balance. SoCal, NoCal, Dallas and (some of) Denver might be enough to keep you afloat, media rights-wise.
A new "Pac" with Stanford, Cal, Oregon State, Washington State, Boise State, San Diego State, Air Force and SMU could probably find a way to hang on to Power Five status, at least in the short term. Then again, in college sports these days, everything is for the short term.