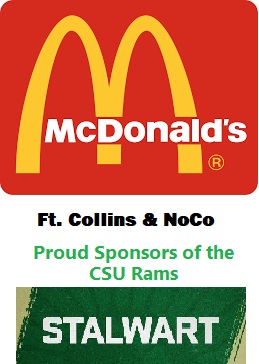 Strike 1: There's no such thing as a 'must win' on the first NFL Sunday of any season, but if there were, the Denver Broncos just blew it.
Starting 0-1 doesn't always spell doom, just like starting out 1-0 is no guarantee of any postseason play. But when you're in the hyper-competitive AFC West, and you're playing at home – facing the only division rival that most observers thought you had an advantage over going into the season – failing to hold serve and losing one you were supposed to win is not just another opening week loss. It's very likely crippling to your playoff chances.
The Las Vegas Raiders are certainly not the defending Super Bowl champion Kansas City Chiefs. They aren't even the Los Angeles Chargers. But they've now beaten the Broncos seven times in a row. It shows that we're still in the midst of a full scale rebuild for Denver, one that was never going to be fast or easy, as witnessed by yet another painful come-from-ahead fourth quarter failure.
Perhaps expectations need to be checked at the door.
It wasn't a repeat of last season's inept offense or lousy sideline management that cost the home team this time. It was Denver's shortcomings at the line of scrimmage that were glaring. Still.
Yes, management's decision to cut kicker Bret Maher, who had a very good preseason, and go with former New Orleans Saint Wil Lutz, who joined the team after the preseason had concluded, proved to be one of those "if it aint broke, don't fix it" kind of deals. Lutz missed an extra point and a field goal try that turned out to be, well, sort of important.
Mostly though, it was the vaunted Denver defense that could not hold up against incredibly average Jimmy Grappalo and a power running game. The Broncos D did snare an endzone interception – their only takeaway – which temporarily kept Denver in front in the second half, but it couldn't get the Raiders off the field after the Broncos punted with more than five minutes to play.
The Raiders punted the ball one time the entire game. Once.
When everyone knew the Raiders needed to run the ball, Denver couldn't stop them. And when Denver needed to move the ball late, the Raiders superiority up front showed through again.
None of this bodes well for the rest of this season.
Yes, Broncos Country is, and should be, very hopeful that the Sean Payton Era in Denver will bring renewed success for a proud franchise that hasn't done much right since winning Super Bowl 50 more than seven seasons ago. There was hope this could be a breakthrough season that saw Denver finally regain a playoff spot, especially with Russell Wilson showing signs of being the Russell Wilson of old. But the limited roster the Broncos are being forced to play with in 2023, coupled with an inexplicable lack of ability to win the line of scrimmage – especially at home in the fourth quarter – spelled doom. Again.
The last two (since fired) Broncos head coaches, Vic Fangio and Nathaniel Hackett, both stumbled out of the gate too. Fangio lost his first four games, while few will forget Hackett's sideline blunders that cost Denver a win in Seattle a year ago this week.
Those teams did not recover. Can this one?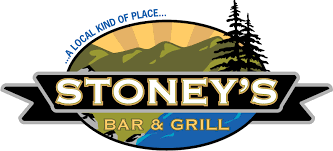 Strike 2: Neither of the last two University of Colorado head football coaches who defeated Nebraska in their first meeting with the Huskers were on the sidelines for the rematch the following year. Deion Sanders is likely to make that three in a row. If a higher profile program doesn't come calling after the season – perhaps an SEC gig opens up – then maybe we see Deion coaching on Sundays a year from now?
That's the buzz coming from the four letter network.
Mike MacIntyre was fired after the 2018 season even after his Buffs won 33-28 in Lincoln early in that year. Mel Tucker famously slipped out of town and landed in East Lansing, Michigan following a 5-7 season that included a 34-31 OT win over Nebraska in Boulder. Sanders' win over the Huskers in his first home game in Boulder – part of an unexpected 2-0 start – has fueled national speculation that Deion could be NFL bound after just one season in Boulder.
It sounds silly on the surface. A head coach with just two Division I games under his belt already being touted for an almost unheard of promotion? Then again, this is Neon Deion we're talking about. NFL Hall of Famer. King of the self-promoters. Marketing genius.
A struggling NFL franchise may look at the turnaround he's orchestrated in Boulder and figure they could do worse.
While he's gotten off to a wonderful start to his college coaching career, over the long haul, Deion isn't a perfect fit for what is still, for the moment at least, a "college" sport, that includes academics and everything that goes with it. Players are still expected, to some degree, to be "students" first, working toward a college degree. (How much longer that standard remains in place is anyone's guess.)
Deion is all about football, and the "student" part is an afterthought. (Remember the failed "Prime Academy?") He showed his hand right from the start at CU, arriving in town and instantly treating the players that he was inheriting from the Karl Dorrell/Mike Sanford era like so many pieces of meat. Commodities he wanted to move or trade away so he could bring in more "prime" cuts. Which he did.
NFL-style.
Sanders would never have been able to function as a college coach under the old rules, before there was a Transfer Portal and Name, Image and Likeness money to use to acquire players. The further professionalization of the college game has provided the perfect opportunity for him to jump back into the game and get himself back in the spotlight.
Nowhere is that spotlight bigger and brighter than the NFL. And the players don't have to pretend to be students, even a little bit.
So if Deion were to go to say, the Arizona Cardinals for example, he could come in and clean house, boot the players who didn't have long-term contracts, trade away the guys he didn't want, use the handful of draft picks the team had allotted, and begin recruiting free agents like crazy. Through it all, he'd have his social media crew in tow and the Cardinals marketing department on full, 24/7/365 notice.
And he'd sell tickets. Lots of tickets.
Sounds kind of like a perfect fit, doesn't it?
Strike 3: As soon as the MLB regular season ends, so does the run of AT&T SportsNet.
The Colorado Rockies will become a free agent in the world of "currently available TV sports" content.
AT&T SportsNet Rocky Mountain is one of many "Regional Sports Networks" that are folding up shop. This has impacted numerous franchises in numerous markets, such as the Houston Astros, the Pittsburgh Pirates, the San Diego Padres and others. The Padres lost their TV home during the season, forcing MLB to step in and provide a lifeboat.
Is there room for one more?
At the moment, teams are being left on their own to find a new television home for next season. The Astros have hooked up with the Houston Rockets and are going to give it a go as a tandem – sort of like the Nuggets and Avalanche do on Altitude Sports – by trying to purchase what was AT&T SportsNet Southwest. In Seattle, the Mariners were already majority owners of their Root Sports channel, so they'll reconfigure a bit but stay put for now. The Pirates and the NHL's Pittsburgh Penguins are reportedly joining forces with NESN – New England Sports Network – home of the Boston Red Sox.
What will the Rockies do? Could Rockies ownership opt to spend big and purchase AT&T SportsNet RM? Unlikely.
They could make an overture to Kroenke Sports and try to have their games carried on Altitude TV. That would mean, of course, that local Comcast customers wouldn't be able to watch the games, which is probably a deal killer at this point. And with the Nuggets and Avs already entrenched there, three might be a crowd given the overlap of the seasons during the spring. It may still be an option, but not necessarily a good one.
The Rockies could look to a local over the air broadcast partner. Remember, when the expansion team first arrived on the scene three decades ago, the games were broadcast over the air on KWGN Channel 2. While returning there isn't really an option, something like Channel 20, owned and operated by the same company (Tegna) that operates KUSA Channel 9, might work. It's a thought, anyway.
In either case, getting paid any sort of hefty "rights fee" from a broadcast partner is highly unlikely. That's what has sunk all the RSN's. This time, the Rockies would undoubtedly have to package and sell their own advertising inventory, just like the old days.
Again, not an ideal scenario.
The most likely outcome is that Major League Baseball and their national network, MLB TV, gets involved and provides a platform for the Rockies and the other clubs in need. Streaming will undoubtedly become part of the arrangement, so folks who haven't dipped their toes into that pool yet will need to learn how to potentially watch more Rockies games on their smartphones.
In any case, the real losers in this deal are the hard working folks behind the scenes at the RSN's who will find themselves unemployed come the first of October. The on-air broadcast crews will more than likely remain the same – perhaps becoming employees of MLB or maybe the teams themselves. It may or may not be a smooth transition for them (who knows about their salaries, etc.) but they're likely to remain employed.
It's been hard on a whole lot of Nuggets and Avalanche fans not being able to watch their championship teams play on cable TV due to the Altitude v Comcast standoff. It could potentially be hard for all Rockies fans to find their team on TV anywhere next season.
Stay tuned.