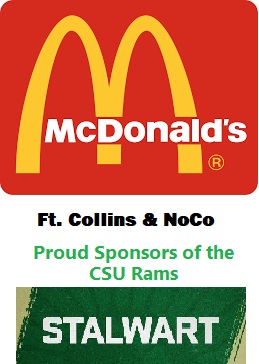 Strike 1: There aren't enough fingers to point.
A historically gruesome defeat demands accountability to be sure. But more importantly, if you're (relatively) new Denver Broncos ownership head Greg Penner, you're now actively searching – inside and outside the organization – for solutions.
And you know what they say, "if you're not part of the solution, you're part of the problem."
So who in Broncos Country – those who have influence on the success or lack thereof on the field – is part of the solution, and who isn't?
New head coach Sean Payton has been on the job for three games. The jury is still out on that Penner hire, but he's not going anywhere. But what about everyone else? Standout cornerback Patrick Surtain II is the kind of building block you hang on to at all costs. All-Pro safety Justin Simmons shouldn't be on the trading block, either. Both are ranked among the top 100 players in the NFL.
After that…
They might be, they could be: There are a number of good, not great players on the current roster. But given that this Broncos rebuild looks like it will take three seasons at least before the predominantly orange is title contender, Penner should be going through the list to see who he thinks can be a contributor to a Broncos title team sometime in the future.
They love Javonte Williams. Marvin Mims looks like a keeper. Quinn Meinerz draws praise for his O-Line skills. Greg Dulcich? Drew Sanders? Jonathon Cooper? Caden Sterns? Alex Singleton maybe?
The list of current Broncos that could contribute to a real, actual title run in 2026 isn't very long.
They aren't: Tackle Garrett Boles isn't worth the almost $18 million he's making this year, nor the $20 million he's scheduled to make in 2024. Gotta find a way to move him to clear cap space. Receiver Jerry Jeudy isn't worth the $13 million he's set to make next year and whatever Denver will have to pay him for a new contract after that, He could be traded. And pass catcher/fumbler Courtland Sutton? He was reportedly on the block this offseason.
As for Russell Wilson, there is no chance he's Denver's quarterback by the time this team is actually really good again. In the meantime, he's going to be here the next two seasons barring some sort of miracle move by the Broncos front office. (They have an out after the 2025 season.) Wilson is playing well enough so far this season that if the vaunted Broncos defense was playing like it did a year ago, the talk shows aren't even discussing a rebuild. Nonetheless, if the Broncos can draft a quarterback this year or next with the skills to be a "franchise" guy, then Wilson can serve as a great mentor while the rebuild goes on around him.
Who will be the architect? General manager George Paton is a holdover from the previous Broncos "ownership" and his track record is mixed. Some good draft picks, but the hideous Wilson trade still hangs over his head (even if he wasn't the chief architect of it.) If more of his Broncos acquisitions don't blossom into front line players, he could get shown the door this offseason. A replacement GM better be an upgrade.
If things don't get markedly better (and they can't get much worse, right?), then Paton won't be the only one.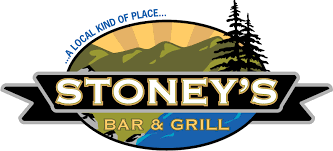 Strike 2: The Colorado Buffaloes have been the state's obsession and the national media's darling thus far this season, and the Colorado State Rams were able to go along for the ride when the two played in front of a record breaking 9.3 million TV viewers in Week 3.
The week after CSU shared Deion's national spotlight, Oregon burst the Buffs bubble, while the Rams escaped with their first win on the last play at Middle Tennessee. Meanwhile, the state's best college football program, the Air Force Falcons, quietly moved to 4-0 on the season after an impressive show of strength in the form of a 45-20 road win over the pretty good San Jose State team,
The Falcons – who haven't lost to an in-state rival since Barack Obama was President – are showing they aren't ready to turn over the mantle of Colorado's best program just yet.
Always known for their throwback option offense, Air Force fielded one of the best defenses in the nation a season ago. With 10 starters back, they're still playing at that high level this year. They've now gone 10 straight games without giving up more than 20 points, and while San Jose State and standout quarterback Chevan Cordeiro found some first half success, Air Force threw a second half shutout and let the ground and pound offense do its thing.
After falling behind 20-10 in the second quarter, AFA found its footing. The Falcons scored the next 35 points – five touchdowns on five possessions that included just two passes. They had 402 of their 430 yards of total offense on the ground – including 100+ yard games from Emmanuel Michel and John Lee Eldridge III, scoring six rushing touchdowns while holding the football for 39 minutes.
Makes it a lot easier on the defense that way.
Air Force has won nine straight games, the fifth-longest streak in the country at the moment.
Last year's star fullback Brad Roberts graduated, as did standout QB Haaziq Daniels. The names change – new QB Zac Larrier isn't flashy but has been super-efficient – and the touches are more spread out now between a bevy of backs including Michel, Eldridge, Dylan Carson and Aiden Calvert. The results are the same, if not better. AFA is 4-0 for the first time since 2016 and appear well on their way to another 10-win season.
Air Force travels to Fort Collins to face CSU in late October, sandwiched in between the Navy and Army games. Could be interesting.
The Falcons pounded the painfully young CU Buffs a year ago in Colorado Springs, and the two aren't scheduled to meet this season. But there's always Bowl season. A matchup between the Falcons and Deion Sanders' team of talented transfers would be more than must-see-TV. Might break another record.
Strike 3: The Summer of 2022 was like a dream for the Colorado Avalanche players. Getting your name on Lord Stanley's Cup and then getting the chance to travel home – and elsewhere – with the Cup in tow. What a ride.
But that ride comes with a price. An already shorter than normal off season goes by even faster than usual, cutting into your highly valuable R 'n R time.
The Avs clinched the Cup on June 26, 2022 and started training camp less than three months later. That's not an offseason, it's a summer vacation at best.
It's not a coincidence that the Avs came out for the 2022-23 season at less than full speed, and almost immediately suffered a spate of damaging injuries. It's only because they're so uber talented and so driven that the team was able to put together a late season push to win the Central Division again. But they were out of gas come playoff time, and it showed.
While the early playoff exit was unwelcome, the extra rest and recovery time should be a big boost physically and mentally to the most talented roster in the league. Reports out of Avs training camp this season reflect a team chomping at the bit to get started on the road to another Cup run. The enthusiasm is contagious. Even captain Gabe Landeskog, who's playing future is in doubt after another serious knee surgery, is upbeat about a possible return this season.
So upbeat in fact, that the Avs will not give the captain's "C" to anyone else this season. On the ice or not, the captain is still the captain.
There's good reason for all the optimism. Everyone (except Landeskog and backup goalie Pavel Francouz, who is still recovering from offseason surgery) is healthy and eager. Star winger Val Nichushkin is back, having cleared up the personal issues that removed him from the playoff series loss to Seattle prematurely. They have one of the best forwards in hockey in Nathan MacKinnon and one of the best defenseman in Cale Makar. Both healthy, rested and ready.
Bummed about the Broncos? We're about two weeks away from the first puck drop. And the Avs are more than ready.
We're also one month away from the opening of the NBA season. So there's that, too.