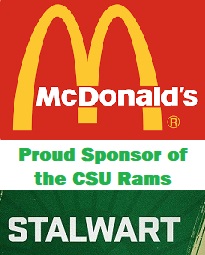 Strike 1: Lost in the hand wringing over two straight last play losses to open the preseason is the Denver Broncos apparent (it's just preseason) improvement in special teams.
And yes, the place kicking might not be that bad, either.
No one in Broncos Country – outside the decision makers at Dove Valley – liked hearing that dependable placekicker Brandon McManus was being let go during the off season. Still seems like a strange move for a team that attempts a lot of field goals. But it might be okay. Really.
Against San Francisco, one of the NFC Super Bowl favorites, the Broncos kick coverage was spotty, but their kick and punt returns showed promise. Montrell Washington has looked good running them back, and rookie running back Jaleel McLaughlin, who's been getting a lot of attention for his ball carrying, also made was could have been the biggest play of the night when he took a kickoff back 44 yards to set up what looked to be the clinching touchdown (defensive lapses aside).
While Broncos Country laments the end of the Peyton Manning Era, that was also the last period of time Denver had a dynamic kick returner. Remember Trindon Holliday? Perhaps McLaughlin brings that element back?
As far as the kickers go, the Broncos brought back punter Riley Dixon, whom they originally drafted and who made the All-Rookie team in 2016. For two seasons, Dixon was solid, averaging over 45 yards per punt before he was traded to the New York Giants. Now he's back, and early returns are good. Against the Niners, he punted four times and averaged over 60 yards per punt.
That'll play.
As for the marquee special teams spot – placekicker – the Broncos brought in well traveled veteran Brett Maher after parting with McManus. Maher is best remembered for what he did lately, which is to miss four extra point attempts in a playoff game last season for Dallas. He became a meme at that point.
But those misses overshadowed a great season, one of the best in Cowboy's team history, where Maher made 29 of 32 attempts (two of the misses were from over 59 yards) and went 50-53 in extra points (with two of those blocked.) It was reportedly Maher's choice to not re-sign with Dallas, not the Cowboys.
This will be Maher's 11th season as a professional placekicker, the Broncos being his 10th NFL team (plus four in the CFL.) While accuracy has sometimes been an issue, he's made better than 80% of his field goal tries, and was the first kicker in NFL history to make four field goals of better than 60 yards.
After an inauspicious debut against Arizona, the Nebraska product bounced back to make both field goal tries, including a 48-yarder and his lone extra point attempt against San Francisco.
He could be okay, too.
The Broncos recent history on special teams has not been special. Maybe the new regime is turning that around?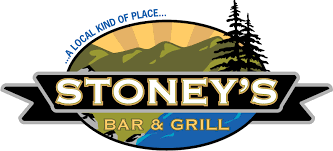 Strike 2: Mike Shanahan's omission (again, along with Dan Reeves, Randy Gradishar and others) from the list of new inductees into the Pro Football Hall of Fame has Denver Broncos fans fussing (again) and brings up more legit questions (again) about the Hall's selection process.
For context, we all know how difficult it is to get into baseball's hall of fame, with its 75% voter threshold, its limits on how many can be voted for and on how many years one ex-player can be on the ballot. We know that baseball has decided to make the "character clause" into a deciding factor in a lot of cases, including the cases of its all-time hits leader, all-time home runs leader, and the pitcher who has won the most Cy Young Awards all-time.
Baseball has 342 people enshrined as of this year, an infinitesimally small percentage of those who have played in the big leagues. Their admission standards are tougher than Harvard's.
The Hall in Cooperstown, New York bills itself as a "museum," but they treat it much more like a cathedral.
Basketball on the other hand…
The Basketball Hall of Fame – which is not just for professionals and includes more than three dozen women among its 447 members – has much less stringent admission standards.
For example, former Denver Nuggets Dikembe Mutombo was enshrined in 2015. Do any Nugget fans recall thinking they were watching a future Hall of Famer when Mutombo was playing at McNichols Arena? Was he/is he in the same kind of "Mount Rushmore" conversation as John Elway, Larry Walker, Alex English, Terrell Davis, or Todd Helton for that matter?
No, he's not. Not even close. For his career, the big center averaged 9.8 points, 10.3 rebounds and one assist per game. Those are hardly Hall of Fame credentials. Yes, he was a great defender, but so was Rudy Gobert.
Mutombo has done more for humanity and advancing the game off the court since his retirement than he ever did on it. Hall of Fame person? Absolutely. As a player? Nah.
But that's how they do it in Springfield, Mass. Much less of cathedral and more like a museum with open doors.
As for the football folks, it's a bit more difficult to label. They have categories (like baseball does) for "contributors" and the like. But they have limits (unlike baseball and football) as to how many can be voted in during a single voting year. They also aren't beholden to their "character clause" quite so much. Just ask O.J. Simpson.
And because they've operated like this almost exclusively (they've had select years when they made exceptions) they have a big 'ol backlog of old timers/coaches/contributors to consider for very limited spots each year.
That's what's hampered Coach Shanny – and Reeves, Gradishar, etc. Too many candidates and too few spots. So why don't they just open up more spots?
You can make a strong case that all three outfits need to rethink how they do things in terms of admittance.
Baseball needs to get off its collective high horse and become a true "museum." Tell the whole story and history of the game, warts and all. Pete Rose gambled. Barry Bonds and Roger Clemens (more than likely) did 'roids. Curt Schilling is a vile-mouthed jerk. So what. They all belong in the museum, including their entire stories.
Basketball might want to tighten things up just a bit. It's not supposed to be the Hall of Really Good, after all. But at least they aren't underrepresented as a museum.
Football needs to revamp its selection process, and open the gates for the old timers/coaches/owners – those who made a huge mark in the sport. If you can't tell the entire history of the sport without including a person, then that person belongs in the museum. Dan Reeves, Mike Shanahan, Randy Gradishar all fit that bill and belong in Canton, Ohio because they were each an integral part of the history of American professional football.
Until the football folks get their arms around this, they're going to continue to fumble the selection process.
Strike 3: Back in 1995, during the heyday of Colorado Buffaloes football, new Coach Rick Neuheisel – taking over for Bill McCartney – decided to "update" the Buffs offense, which had just produced a Heisman Trophy winning tailback in Rashan Salaam and would ultimately send all 11 of it's 1994 starting offensive players to the NFL.
If it ain't broke, don't fix it? Not in this case.
Neuheisel changed course and went with an all out passing attack. It was successful at first – mostly because the players McCartney left in Boulder were very talented – and resulted in a 10-2 season. But the Buffs came up short in the biggest games of the year, including a lopsided loss to eventual national champion Nebraska in Boulder. Neuheisel's offense would tail off over the next three years as the talent level did the same, before the young coach left for the University of Washington following an 8-4 season in 1998.
Neuheisel's teams were never able to run the ball as effectively as McCartney's did. Part of that was the fact that almost every play had the offensive lineman stepping back into pass protection, rather than firing off the ball and trying to move the line of scrimmage forward.
Fast forward to today. Coach Jay Norvell and his "Fort Air Raid" offense at Colorado State feature much of the same philosophy as Neuheisel's offense did, including o-line play that's mostly based on pass protection. So the question is, will the Rams be able to run the football as they try to elevate their offense and make a run at bowl eligibility in the coach's second season in Fort Collins?
If CSU moves the football and scores points – they failed to score 20 points in any single game a season ago – no one will care how they did it, right? CSU faithful would love to see Tory Horton lead a resurgence of "Wide Receiver U."
But the only true objective is to win football games. Can you do that without a strong run game? More specifically, can you run the ball when you have to, when the other team knows you're going to run the ball?
They call it the "four-minute drill." Not as popular or exciting as the better known two-minute drill. The four-minute version essentially means that you've taken possession of the football in your own territory late in the game (with around four minutes left) and you need to retain possession the rest of the way by running the ball and running out the clock. You need to be able to gain 10 yards in three plays when the defense knows you aren't going to throw it and risk stopping the clock.
Can the "Fort Air Raid" offense do that? Norvell – who has emphasized the words "physical" and "maturity" during August practices – thinks so.
"That's a good question," he responded during CSU's media day interview session. "I think that's going to be probably one of the biggest areas in college football that's going to change (under new clock rules this season). The clock is going to run until you get under two minutes, even if you get a first down. The third and fourth quarter are going to go fast. And if you have a lead, it's going to be important that you keep the lead.
"I feel good about our plan to run the football and be able to hold the ball from opponents," the coach continued. "We've worked really hard on that during the off season and we've put a plan together for that. It's probably the most difficult thing to practice, because you have to have officials and manage the clock. But as far as the schemes, we've been working on those in practice."
Practice makes perfect, they say. But until they see it, Ram fans have reason to wonder if an offense designed to throw the ball – a lot – will be able to run it when it counts.