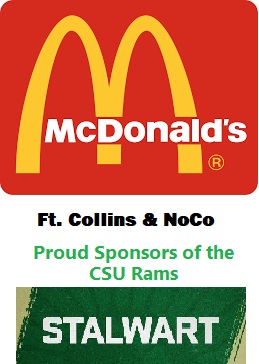 Strike 1: All of the cliches come flying out. "It's never over 'till it's over." "Never give up on your team." "On any given Saturday (or Friday night.)"
All true, about 10% of the time.
Let's face it. Nine times out of 10, a team that leads a football game 29-0 at halftime, or is ahead 30-10 with six minutes to play, is going to win the game, and most likely pretty comfortably. So fans (and select columnists) can be forgiven for feeling like they'd seen enough and opting to depart what appeared to be a one-sided game in favor of getting to bed before 2:00am.
Then there's that 10%.
The fact that it happened twice in 24 hours here – Stanford's all but impossible second half comeback in Boulder (which may have upended the University of Colorado's bowl hopes) AND Colorado State's equally improbable three-touchdowns-in-the-last-four-minutes Hail Mary win over nemesis Boise State (which breathed new life into the Rams hopes for postseason play) – were either a full-blown football miracles, OR a pair of all time epic meltdowns, depending on your slant.
To be fair, both games contained elements of both.
In Boulder, Stanford resembled an over matched high school team throughout the entire first half on Friday night. They looked slower than slow while trying to chase down CU's speedy receivers, and also bumbling, unable to even field a kickoff without knocking the ball out of bounds on their own 10-yard line. To every observer in Folsom Field, including most wearing red, it looked like the Buffs would be able to name the score while going deep down the depth chart and getting some playing time for guys on the roster who's names Deion couldn't remember.
In Fort Collins one night later, the CSU Rams looked equally inept in the first half against longtime nemesis Boise State, a team they'd never beaten in 12 tries. The Rams couldn't tackle the Broncos Ashton Jeanty, who had 169 yards on the ground before intermission. The CSU offensive was offensive, mustering just four first downs and having a field goal attempt blocked. If Boise State had not turned the ball over three times in the first half, the score could have been 37-0, not 17-0.
Something happened at halftime in both locales. Maybe the number 13 played a role. The Buffs got spooked on an October Friday the 13th, while CSU's 13th try at beating the Broncos would prove to be a lucky number.
The Buffs came out flat after the break and perhaps overconfident, ready to sail into their bye week just one win away from bowl eligibility, while the Cardinal found new resolve. Suddenly quarterback Ashton Daniels – who couldn't throw the ball into the ocean while standing in a boat in the first half – morphed into Andrew Luck, and receivers like Elic Ayomanor, who got blanketed in the first half, found lots of green space and took full advantage. Meanwhile, it took CSU's Brayden Fowler-Nicolisi a little more time to get rolling. His ill-advised interception midway through the fourth quarter, which led to the Broncos final touchdown, looked like the wrong kind of dagger.
Like Daniels, Fowler-Nicolisi found that new resolve with four minutes to play.
Fans of the Buffs and the Broncos are going to call these game meltdowns, unforgivable failures in the clutch. Fans of the Cardinal and the Rams are going to call them miracles that provide hope for the rest of the season.
At least until next week.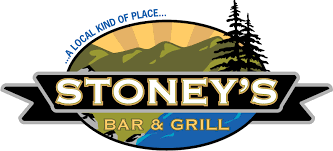 Strike 2: While drama was the word for football fans in our region over the weekend, it was discipline in Colorado Springs, where the most important and best played game of the weekend was taking place. The Air Force Falcons battled past the gritty Wyoming Cowboys 34-27 to put themselves in the pole position in the Mountain West and take the lead in the race for a coveted New Year's Six Bowl game slot.
Now at 6-0 and finally nationally ranked, the Falcons have a chance to win the MW crown for the first time ever, and if they do, and remain the highest ranked Group of Five team when the College Football Playoff poll comes out, they could go where no Air Force team has gone before.
Certainly the vaunted Air Force ground attack, which produced 356 yards and three touchdowns against a very good Wyoming defense, is the big reason they're in this position. But there's more to it. Old school execution, including not self-destructing with penalties, plays a big role too.
Consider this: A big reason why CSU could not close the deal and defeat CU back in September was the fact that the Rams committed 17 penalties that night.
Against Stanford, those same Buffaloes committed, you guessed it, 17 penalties.
Against Wyo, Air Force committed one penalty. One. For nine yards. The Falcons trail only Michigan in fewest penalties per game at 2.67.
When it comes to being able to execute properly, there's something to be said for discipline and simplicity.
Asking players who are still (at least in theory) college students, with limited time to practice, to excel at things like complex "route trees," pass blocking and run blocking equally is perhaps putting too much on one plate? CU was penalized multiple times against Stanford for substitution infractions while shuffling five or six new players on and off the field between plays. CSU keeps getting flagged for preventable stuff like late hits and illegal procedure.
Meanwhile, Air Force does what they do, and they do it very well. It's far from simple of course, but it's also not asking the players to do a multitude of things on every play, giving them a better chance to be really good at just a few.
A similar approach is working for Wyoming, which doesn't try to hurry as much as they try to play solid defense, and control the line of scrimmage and the clock. Against the Falcons, the Pokes committed just three penalties, didn't turn the ball over and even won the time of possession battle against an Academy team that rarely loses that, either.
Wyoming ranks eighth in the nation in fewest penalties per game, with four.
While all the drama unfolded in Boulder and Fort Collins, the best football was being played in Colorado Springs. By both teams.
Strike 3: The Denver Nuggets are about to embark on a regular season like no other. For the first time, they're the defending NBA champs. That comes with a well worn target on your back. And now, the NBA is putting more emphasis on the path to the playoffs, rather than just the playoffs themselves. So how will the Nuggets react?
On the way to winning their first NBA crown, the Nuggets were able to do something they'd had a big problem with in preceding seasons. They stayed relatively healthy. Denver has dealt with plenty of injury misery in the recent past. For example, standouts like Jamal Murray and Michael Porter Jr. have missed entire seasons and then some. As they start out toward the goal of repeating, the Nuggets had better have a plan for dealing with the injuries that are certain to come their way this season, because the league isn't helping in that regard.
The NBA has put the kibosh on one unpopular (at least with fans) method of injury prevention. "Load Management" has been touted by coaches as a way to keep players healthy. But the league office isn't having that anymore. They're putting limits on the team's ability to sit out standout players for particular games just for "resting" purposes. League official Joe Dumars put it like this while talking about the league's new emphasis on "player participation" during the regular season: "It's hard for fans, media, and everybody when you hear a guy's been scheduled to rest three months from now. I mean what are we doing?"
He's not wrong, although coaches will tell you that looking ahead at their schedules, and seeing a particular period that involves back-to-back nights or three-games-in-four-days sets, they can foresee an opportunity to give a star player a night off now and again. The idea is to prevent an injury that could be fatigue related, and keep guys fresh for the postseason.
No more. They're all playing. At least they're all suiting up.
Of course a coach can limit minutes as he chooses. For instance, on a night the Nuggets Michael Malone would prefer to give superstar Nikola Jokic a night off, he can instead cut down on his time on the court that night. But can Denver still win that way?
And that's the biggest thing here, right? Don't downplay the importance of Denver's stellar regular season last year, which allowed them, as the top seed in the West, to have the smoothest path to the NBA Finals. They'd earned that. So winning games in the regular season does matter.
The Nuggets are going to have to win games – like 55-to-60 of them – while keeping Joker, Murray, Porter, Aaron Gordon and others fresh for the playoffs (assuming all stay injury free again this season. That's a big 'if' of course.) That means bench guys like Christian Braun, Zeke Nnaji, Reggie Jackson and Peyton Watson are going to have to carry a bigger part of the load. That means that newbies like Connor Gillespie, Julian Strawther, Hunter Tyson and Jalen Pickett are going to be called upon to contribute in more than just garbage time.
Winning a title last season was a team effort. Repeating will have to be even more so. They're gonna have to let the kids play.