Strike 1: Colorado Buffaloes fans are mad. They feel disrespected.
The question is, why exactly?
The short answer is because the members of the Pac-12 media picked CU to finish 11th in the 12-team Pac-12 this season. Coming off a 1-11 season, that would normally be a no-brainer and very much expected – and accepted – by Buffs fans. But not this year. Not with an entirely different team – the result of the single biggest offseason roster overhaul in college sports history – and NFL legend Deion Sanders as their new head coach.
Buff fans are expecting much bigger things, and are flabbergasted that the rest of college football isn't feeling the same way.
The truth of the matter? Everyone – including national and local pundits and every single CU diehard out there – is doing nothing more than guessing. No one, including great prognosticators like Phil Steele and others, can have any actual idea about what to expect from this year's Buffaloes.
How can anyone bank (or bet) on a total unknown? How can anyone look at a large group of individuals – 95% of whom played and coached in different places last season – and just assume they'll be good together? Or assume that they won't be? How can anyone assume anything about CU this season?
Get this: CU's only preseason All-Conference selection, defensive back Travis Hunter, has never played a down of FBS football.
It's all guesswork.
As things stand, this year's Buffs are impossible to predict. Impossible to scout, and impossible to prepare for, too. Sonny Dykes and his TCU Horned Frogs, who finished No. 2 in the nation last season, are scrambling to watch last season's game tape from Jackson State and various other places, trying to get any idea of what Sanders' team is going to look like on the field when the two teams open the season in Ft. Worth in six weeks.
Good luck with that.
And the same can be said for the Colorado State Rams, entering their second season under Jay Norvell. The continuity of the coaching staff is about the only thing Ram fans have as a reference point at the moment. While the roster turnover in Boulder was historic, CSU did its own version of a dramatic roster makeover – one that would have raised some eyebrows in any other season. The return of preseason All-Mountain West selections Tory Horton, Jack Howell and Mo Kamara, plus starting quarterback Clay Millen, is about all the certainty CSU supporters can count on. Otherwise, predicting the Rams – who were picked to finish 7th in the 12-team MW – is almost as impossible a task as it is for CU.
And all this is before the inevitable preseason camp injuries start to occur.
You wonder if both teams – and their fans – will still be searching for answers when they meet at Folsom Field on Sept. 16?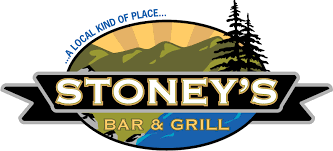 Strike 2: Back a dozen seasons ago, well before anyone came up with the idea of "bullpening" for an MLB game (having a relief pitcher fill in as a starter and then use a half dozen other relievers to navigate through nine innings) Colorado Rockies executive Bill Geivett promoted the idea – which the team ultimately implemented – to try a new approach to pitching.
The Rockies were struggling, and their starters (with the exception of veteran lefty Jeff Francis, who was on the downside of his career) were all very young and inexperienced. There was data that showed that when an opponent's batting order saw these young pitchers for a third time through the order in any single game, the results heavily favored the hitters.
So Colorado adopted a form of "paired pitching" – which has been tried in the minors with mixed results – that became the Rockies "piggybacking" plan: Starters – limited to no more than 75 pitches, paired with a designated reliever who'd throw 50 more, thereby limiting everyone's exposure in any given game and helping keep the pitchers healthy. That was the idea.
So the Rox shifted to a four-man pitching rotation, instead of the standard five. Each guy would go once through the order, or perhaps three innings. This meant that the Rockies – in theory anyway – wouldn't have to turn to the rest of the bullpen until the 7th inning, which as most baseball fans know by now, is pretty much the goal of every MLB team these days.
They had four starters and four long men scheduled, and used the rest of the relievers – five additional guys – to finish games, depending on the situation.
The results actually showed a touch of improvement, although not enough to make the move permanent. In fact, manager Jim Tracy resigned after the season with time still left on his hefty contract in some part because of his dislike for this new pitching strategy and his lack of say in the matter.
Flash forward to 2023. Given today's shift in MLB to more bullpen, not less, and the way teams are limiting starters' innings etc maybe Geivett's idea was ahead of its time?
And maybe, for the rest of this ill-fated Rockies season, manager Bud Black and the other baseball people at 20th and Blake should consider going back to it?
The Rockies current rotation is an absolute mess and the team is on track to lose 100 games for the first time in team history. That's largely due to injuries, but also due to a lack of organizational depth on the mound. However, the bullpen, which still features some talented veteran arms, is considered a strength (when they aren't totally exhausted, that is). These Rockies have guys like Connor Seabold and Chase Anderson in their starting rotation. They are actively scrambling for guys to start games.
Who's to say these guys they have wouldn't benefit from a) shorter outings, and b) more outings?
At least locally, history doesn't look back kindly on the Rockies "piggybacking" period, but there is some recent evidence to support a return to it. Consider this: Of their four matchups with the powerful Houston Astros this season, Colorado's only win was when reliever Jake Bird started the game and Colorado used seven relievers to nail down a 4-3 win at Coors Field.
It. Could. Work.
At least until a solid five-man rotation can be crafted out of what the Rockies have (healthy) and what they may be able to acquire at the upcoming trade deadline. Stay tuned.
Strike 3: News out of Pac-12 Media Days wasn't real settling for those who are literally banking on the conference to remain a sustainable Power Five entity. No news wasn't good news.
Nothing has been announced regarding the conference's new media rights deal(s), which will determine what each member school – minus USC and UCLA starting next year – will receive in conference dispersed revenue for things like televised sporting events. That announcement – whenever it finally comes – is expected to weigh heavily into the decision of schools like Arizona, Arizona State, Utah and Colorado as to whether or not to entertain ideas or even offers to change conference affiliations.
It's a poorly kept secret that the Big 12 – which appears to be doing everything within its power to keep up with the Jones' of college sports (the SEC and the Big Ten) in terms of media rights revenue. Reports are that Big 12 schools are going to be getting as much as $31 million per program starting next year, which is the same time the aforementioned Trojans and Bruins become members of the Big 10 and Oklahoma and Texas join the SEC. The Big 12 is expanding (if not getting better) with the additions of BYU, Cincinnati, Houston and Central Florida. That will bring their membership up to 14 schools for this year (before OU and Texas move) and they reportedly want more for the future.
This is where irony settles in for the Buffs and their spread out fan base. Colorado left the Big 12 and headed to the Pac-12 back in 2010 for what was going to be, among other benefits, a much larger payday. The promise of big media rights money was never really delivered upon by the left coasters, and now CU is looking at going back to its ex for the exact same reason.
If CU makes the move, there could be an unexpected bonus: The return of CU baseball maybe?
Many who looked forward to CU moving to the Pac-12 did so in part because it was assumed that baseball – which CU dropped in 1981 – could and would be brought back. After all, the Pac-12 was (and is) a college baseball hotbed.
That never happened, either.
But now, with the Big 12 offering big money, and having schools like Houston and Central Florida to go with perennial contenders like Baylor, Oklahoma State, Texas Tech and others who've excelled on the diamond, bringing college baseball back to Boulder might be feasible, if not solely depend on a return to their roots in Great Plains.
You never know in college athletics anymore.