Strike One: Nothing can really prepare any team in any sport for the loss of its three best players. It's even more true in the basketball, where only five guys play at a time.
The Denver Nuggets under head coach Michael Malone have made a nice habit of beating adversity – including injuries. But even this team hasn't been able to win with Nikola Jokic, Jamal Murray and Michael Porter Jr. on the shelf. Jokic will be back sometime soon, but Murray is still months away and MPJ isn't likely to come back at all this season. On top of that, valuable bench player P.J. Dozier is done for the season with a knee injury.
Malone has been pretty successful in preaching the "next man up" philosophy during his half-dozen seasons in Denver. And while he's taking the exact same approach this time around, he's not getting the same results.
As a result, the Nuggets are in deep, deep trouble.
Forget about winning another division title and getting home court advantage in the first round of the post season again. It will be a battle for these Nuggets just to make the post season next spring.
You know what could help – a lot? If a pair of important draft picks started playing and contributing like important draft picks.
For all the success Denver has had in recent drafts (and rookie guard Bones Hyland looks like a keeper) like nabbing Jokic and starter Monte Morris in the second round, and landing Murray and Porter with first-round picks, team prez Tim Connelly and his staff have also invested recently in Arizona power forward Zeke Nnaji (the 22nd pick in the first round in 2020) who's still having trouble getting off the bench. So has fan favorite Bol Bol, a second-round pick Connelly and company acquired from the Miami Heat in 2019. While Nnaji has played a few meaningful minutes with Joker sidelined, his contribution has been minimal. And Bol – who pulled a Teddy Bridgewater late in a blowout loss in Portland that drew heavy criticism – might has well not suit up for the first half.
Is it asking too much for these two players to step up during their team's time of need and become difference makers? Malone is hesitant to play anyone – especially young players – who aren't committed on the defensive end. Neither Nnaji nor Bol play much D yet. So against Milwaukee and two-time MVP Giannis Antetokounmpo, the Nuggets left the 7-foot-2 Bol and the 6-foot-9 Nnaji on the bench and started 6-foot-8 Jeff Green at center. It didn't work too out well. Perhaps if Nnaji and Bol were to make that commitment to improve their defense, they'd see more minutes?
For context, the 22nd pick in the 2017 draft, center Jarrett Allen of Cleveland, has been a regular contributor since his rookie season, averaging double figures in points and rebounds the past two since being acquired from Brooklyn. So expecting Nnaji to be able to at least give the Nuggets a better effort on defense and some kind of production on offense is not asking too much. As for Bol, he's made his discontent in Denver pretty obvious. That being the case, this should be his chance to prove he deserves to be in someone's playing rotation. He just hasn't.
Neither player has shown any signs of stepping up.
No player wants his big chance to arrive because a teammate was injured. But that's most often the case. So now that it's Denver's reality, the opportunity is there. It would be the time for Nnaji and Bol to prove they don't belong at the end of the bench.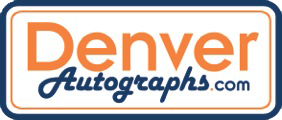 Strike Two: It's no secret what's keeping the Denver Broncos from returning to the upper echelon of the AFC. It's the most important position on the field, and Denver has been sub-par there for six years. So why can't the Broncos find a franchise quarterback in the NFL Draft?
They never ever have. Not once in the six decades of existence of the franchise. They didn't draft Craig Morton, John Elway, Jake Plummer or Peyton Manning. So ask yourself this question: Who is the best quarterback the Denver Broncos have ever drafted?
Tommy Maddox? Gary Kubiak? Jay Cutler? Craig Penrose?
Yeah, it's sort of an embarrassing history. But you know the old saying about a blind squirrel finally finding an acorn? It has to happen sometime, doesn't it? The Denver Broncos have to draft a real, actual franchise QB sometime, right?
Why not this year?
Broncos general manager George Paton and some of his assistants were in Fort Collins to watch Nevada's Carson Strong drop dimes on Colorado State Saturday night. They were caught smiling while watching Strong make every kind of throw with ease and accuracy. Outs, slants, deep balls and a beautifully thrown fade for one of his two TD throws. The Wolfpack ran all over the Rams, so Strong only had to throw it 22 times – completing 17 for 278 yards. He looked very much like the real deal. Before leaving at halftime, Paton watched closely as Strong headed to the locker room surrounded by training staff after taking a big hit late in the half. It was obvious the former scout turned GM liked what he'd seen in the first 30 minutes and wanted to make certain the object of his attention was healthy.
Strong was fine and continued to dice up the Rams in the third quarter before giving way to his backup. He has one more college game to play – a bowl game – before the pro scouts will begin the poking and prodding part of their evaluation process. Paton and his guys will be among many who will be evaluating everything about Strong and the other quarterbacks available. The Nevada junior isn't the only good looking college signal caller who will be available of course. And clearly the Broncos will be in the market for one of the choice cuts available in this year's market.
The most amazing thing is that if (when?) the Broncos finally hit on a QB in the draft, and if that guy puts together say, five good seasons in predominantly orange, he will instantly jump to the top of the list of the best quarterbacks ever drafted by the Denver Broncos. For a franchise that's been to eight Super Bowls and won three of them, that's truly an astonishing fact. And not in a good way.
Denver may look to the free agent market again, but that's been far more miss than hit in recent years, Manning's stellar season's here notwithstanding. Aaron Rodgers for a season or two might be fun, but it's not any kind of long term solution.
Strong – or another arm like his – could be.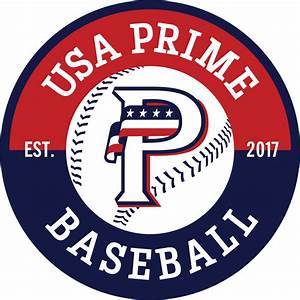 Strike Three: College football's early Letter of Intent signing day is coming up on Dec. 15, and many teams will take the opportunity to signing the top high school prospects they've been chasing over at least the past couple of years.
How long these recruits remain at these schools before opting to enter the transfer portal because they aren't starting immediately is anyone's guess. But for at least a few months, schools get to brag about the class they signed and how great their future looks.
And that is the case for the upper crust. The biggest and best programs score big on Signing Day. It remains the lifeblood of elite programs. But those that are trying to catch the Alabamas, Ohio States, Oklahomas and Georgias? Many will be looking in a slightly different direction to rebuild their rosters in a little quicker fashion.
Take the Colorado State Rams for example. CSU – a program that's losing at least 17 and perhaps as many as 33 seniors/super seniors/graduate students after finishing a dismal 3-9 season won't be shy about trying something different. Colorado State doesn't figure to sign a highly-touted class of high school recruits. They expect to add around 15 incoming freshmen, but as of today, CSU's class is ranked 10th in the 12-team Mountain West. They've acknowledged that that transfer portal will be something CSU looks at very intently. They're losing their best player in All-America tight end Trey McBride as well as defensive line standout Scott Patchen and other major contributors. And of course like every other program, the Rams have to be able to hang on to players like junior wideout Dante Wright who may get feelers from other schools.
Programs can add as many as seven transfers under the new rules. Expect the CSU to hit that mark and for the Ram's roster to look very different next season.
Meanwhile, the Colorado Buffaloes were one of the younger teams in college football this season, but they too are expected to look beyond signing day for immediate help. Assuming not too many Buffaloes transfer out (and it's very possible that like last year, one or more will) coach Karl Dorrell will be losing as few as five players (although it's likely to be a few more. Several have the option to graduate and give up eligibility.) CU was victimized by two notable transfers after last season including their starting quarterback, so when they lost incoming transfer quarterback J.T. Shrout from Tennessee for the season during the early stages of training camp, the snaps fell to true freshman Brendan Lewis, who simply wasn't ready yet. The Buffs may be looking for a more experienced quarterback as well as some offensive line help via the transfer portal.
Of course Name, Image and Likeness money comes into the equation, too. Boosters can reach out to any player anywhere and offer him some "endorsement" cash to transfer without lingering in the portal. Checkbook recruiting is now perfectly legal, if not still greasy.
So that Letter of Intent signing day hoopla? May not be such a big deal anymore.