Strike 1: As the fire engine he was riding on – the one with his name, number and "MVP" on the side – was moving slowly down 17th Street, Nikola Jokic had three trophies positioned in front of him. On his right, directly in front of a cigar-smoking Jamal Murray, was the NBA Finals MVP trophy. In the middle, was the Larry O'Brien NBA Champions trophy, and directly in front of him was the one that clearly means the most and the one he had a solid grip on throughout the entire procession – his infant daughter, Ognjena.
Images of Joker and his daughter are everywhere now, pulling on the heartstrings of even the Jokic haters out there. Being an MVD – Most Valuable Dad – is clearly his number one priority.
As it should be.
The fact that Jokic has his life priorities in such a good place is heartwarming and reassuring to Nuggets Nation, who can rest assured that their MVP center isn't going to self-destruct like so many other NBA talents have done.
It could also be a sign that the Nuggets organization needs to at least be entertaining thoughts about what life will be like when the Joker decides to hang up his size 16's.
It may not be as far off as we hope.
It was no secret that Jokic and his family were eager to end this season on a high note and then catch a quick flight back home to Serbia, a place they still call home and a place they can relax and be comfortable, away from debates about MVP trophies and "greatest ever" discussions. Those things don't matter to Joker. What matters to him is team, and his favorite team is his family.
At some point, perhaps sooner than later, Joker is going to have accomplished as much as he can accomplish playing professional basketball. He's already secured a spot in the Basketball Hall of Fame. He's won an NBA title, been on five (and counting) All-Star teams and the like, and now has that coveted NBA title ring. How soon until he decides to turn his attention – full time – to something else? His love for horses is well documented. How deep is that love?
While it's not the norm, there have been a handful of star professional athletes who have retired well before Father Time told them they need to. Most, like Gale Sayers for instance, were plagued by injuries. Others, like football star Jim Brown, chose a different and lucrative vocation like acting.
Then there was superstar running back Barry Sanders, last seen doing TV commercials while playing Pickleball. That Hall of Famer simply chose to leave pro football on his own terms, at age 31, before injury or anything else forced him to. He just shocked the world, hung it up, retreated into retirement and has lived happily ever after it seems.
If you think about it, it's not hard to see Joker at least entering the idea of doing something similar.
Stepping back to raise his family and work with his horses in relative anonymity, enjoying his life and never having to be asked about Joel Embid or Kendrick Perkins ever again.
It could happen, especially after his max contract runs out following the 2027-28 season. He'll be set for life.
The Nuggets organization and all of Nuggets Nation should be prepared.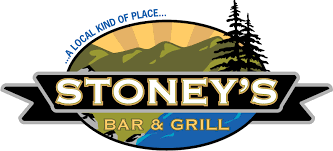 Strike 2: The Colorado Rockies were just one of the teams that fell victim to the unexpected hot streak of the unheralded Cincinnati Reds recently. What made those three losses at Great American Ballpark really hard to swallow if you're a Rockies fan is this: The Reds – who ripped off a 12-game winning streak and are now in first place in the National League Central – are winning games while fielding a team of largely young, home grown prospects – plus a key veteran or two – while dealing with injuries to the top three pitchers in their starting rotation. The Reds have one of the three worst team ERA's in the MLB. Only Oakland, and yes, Colorado, are worse.
In other words, you don't truly have to accept being terrible while you're trying to build toward being a perennial postseason team.
There are similarities between the Reds and the Rockies – who recently had five rookies in their starting lineup. Both teams are trying to be competitive while sticking to a "draft and develop" philosophy that is necessary in mid- and small-market cities. Both have a lot of injuries and a lot of youngsters in the lineup.
But there are big differences in approach moving forward, however.
The Reds have been doing the r-word thing for awhile now, and still haven't gotten all the pieces they need to really be a contender. They recently sent Rockies-killer Will Meyers to the minors so they could play kids alongside Joey Votto. They will clearly need to improve their starting rotation sooner rather than later if they want to bring playoff baseball back to the Queen City in October. By all accounts, they will do that, making every effort to bolster their pitching staff via the trade market. That's what contenders do. While the Reds have one of the most exciting young players in the game in Elly De La Cruz, they aren't resting on that.
Cincinnati isn't a free spending outfit, but like we always say, it's not how much you spend, it's how you spend it. Votto is their highest paid player at $22M. That's five million less than Colorado's paying Kris Bryant to hit singles (when he can play).
The Rockies aren't a contender, and they know it, so playing the young prospects remains the right thing to do. And perhaps, just perhaps, the weekend trade of Mike Moustakas to the Los Angeles Angels for minor-league right-handed pitcher Connor Van Scoyoc is a sign that Colorado is ready to clean out the "old" and usher in the new? The Rockies appear to have a nice group of young position players – especially first baseman – while the cupboard appears pretty bare as far as pitchers go. Bringing in the unheralded Van Scoyoc looks like a worthwhile risk.
Assuming it's just the start.
Strike 3: Just like renowned college football coach Ted Lasso had to, a lot of college football fans across the country should start to familiarize themselves with the way the English operate their "fútbol" league system on that side of the pond.
In England, just like here, the rich get richer and the not-so-rich are left wanting.
In English soccer, entire teams can get sent down to Triple-A of sorts. And while no American sports league would ever even consider adopting the "relegation" system – where the poorest performing clubs are sent down a level to play in the English Football League (EFL) – a different form of relegation is already underway over here.
A separation of the classes is fully underway in college athletics. The rich are having their way, and it's only getting worse. And while we will not see individual programs being sent down (and some back up) in the truest sense of relegation, we will see some very recognizable college football programs relegated to second-tier status sometime in the not-too-distant future.
If you're into "trending" then you already know that the over bloated Big Ten and the SEC are poised to get bigger still in the coming months and years. Meanwhile, the Pac-12 is on life support (it's said to be likely that the University of Colorado and others depart and go back to the Big 12) and the ACC is showing cracks, too. The Big 12 is in the process of improving its stock and bargaining position, but for how long?
Here's the path we appear to be on: The two behemoth conferences will continue to cherry pick the best of the school-based programs not already in their grasp until they are the last two conferences standing. The Power Five will eventually become the Power Two, and the Power Two will split into some form with four NFL-style divisions and settle in to count the money.
They will become College Football's 20+ team "Premier League."
Yes, the CU Buffs are likely to be included in the Premier League of American College Football.
The Colorado State Rams, not so much. It will most likely be the EFL for CSU.
It's probable that the Rams, and Air Force, and Wyoming too, will become part of some sort of west coast conference with the remnants of the Pac-12. (Whether or not that means a big uptick in badly needed media rights money is anyone's guess.) If you have Stanford, Cal and Oregon State in your conference, you'd probably consider that an upgrade, so there's that. More importantly, the remaining "relegated" programs will more than likely band together to create their own niche in college sports. Have their own playoffs and bowls and all that. Crown their own national champion.
They will be our "EFL"
Would that be a bad thing?
Whatever the new second-tier of college football calls itself, it will more closely resemble college football is its true form anyway. It would be refreshing to not have to deal with the insanity of the transfer portal, NIL, coaching mega-salaries and all that. Maybe College Football's EFL will provide just as much fun and excitement as the Premier League without all the other drama?
That wouldn't be such a bad thing.