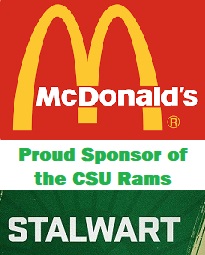 Strike 1: It didn't just seem like a good idea at the time, is was a good idea.
The Colorado Buffaloes move to what was becoming the Pac-12 back in 2010 was the right thing to do at the time. Just because CU has now reversed field and decided to return to their old conference – the one they first joined back in 1947 – doesn't mean they shouldn't have left in the first place.
Everyone who's anyone was in favor of the Buffs leaving the drama-filled Big 12 back in the summer of 2010. At the time, there was instability all over the place in college athletics and the Big 12 was the epicenter. Nebraska – a pillar of the conference and a chief rival of CU – was leaving the conference for the promises of stability and big revenue in the very established Big Ten. At the core of Nebraska's (and others) complaints was the existence and blatantly uneven revenue opportunities that the University of Texas was getting from the launch of their new Longhorn TV Network. Texas made it very clear that they weren't interested in sharing revenue equitably among the other members of the conference, prompting the Huskers to wave goodbye.
CU administrators saw a conference in turmoil, and with the promise of Mountain West powerhouse Utah also moving west, jumped at the invitation to leave behind places like Ames, Iowa and Manhattan, Kansas for the glamour (and promised big revenue) of trips to Los Angeles, Seattle, San Francisco and Eugene. Academically, it was a great fit, and the fact that CU had prominent alumni bases on the west coast was alluring, too.
But the Pac-12 never delivered on their promises. Especially the money part.
Even before CU could start making travel plans for the west coast, Pac-12 Commissioner Larry Scott got caught up in a game with Texas and Oklahoma, who made it known that they might be interested in coming to the Pac-12, and perhaps bringing some other Big 12 members like Oklahoma State and Texas A&M along, too. Turned out that UT (and Oklahoma was willing to do "whatever Texas wanted to do" at the time) was playing a game of chicken with their existing conference, and Scott, who got enamored with the idea of being commish of the first 16-team "super conference," got played. Texas got what they wanted from the Big 12 and stayed put. Scott told CU reps he would never believe another word that came out of Austin or Norman.
The newly expanded Pac-12 was going to be a really big deal. Two divisions, a conference title game, big media rights money. CU – which had struggled to keep up financially in the college sports arms race – was going to be made whole.
Instead, Scott and his conference admin spent big on lavish accommodations for the conference offices and such. Pac-12 fans never got totally engaged, and Pac-12 football fell well behind the other "power" conferences.
Fast forward to 2023. The struggling Pac-12 has thus so far failed to unveil any sort of new media rights deal, leaving conference members wondering about their next payday. With attention magnet Deion Sanders as their new head football coach, CU had some leverage, and they used it. That new guarantee of $31 million a year will be a very nice boost for all CU sports. Of course this Big 12 looks almost nothing like the conference CU left a dozen years ago. No Nebraska of course, but also no Missouri, no Texas A&M, no Oklahoma and no Texas – the latter four off to the SEC. Say hello to roadies to Cincinnati, Provo, Houston and Morgantown, West Virginia. Glamourous? Not really. Lucrative? You bet.
It was the right move for CU to go back, too.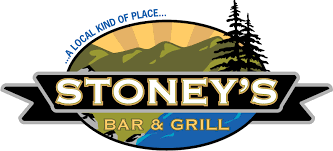 Strike 2: Where does all this movement leave Colorado State?
The Rams remain members of the Mountain West conference of course, looking to turn around their fortunes on the football field this season. That might be the last piece of the puzzle in terms of making CSU an attractive partner for a Power Five conference. The school and the academics are ready. The stadium – and there's not a better facility than Canvas Stadium that's not in a P5 conference – is in place. If the Rams start winning, the Denver TV market becomes important when the Ram fans start paying closer attention.
CSU is ready. Will there be a suitor?
All that hope for an invite from the Big 12 back in 2015? Another smoke screen. The Big 12 wasn't ready to expand then, and they didn't. And now those hopes have vanished. The Big 12 has their footprint back in Colorado. When that conference looks to expand again – and they'll need at least one other new member right away to even things out – they'll likely look at Arizona and/or Arizona State. Maybe Utah as well. What would be bad about bringing back the Utah – BYU rivalry?
No, CSU to the Big 12 is over. The Big 12 has CU and BYU already. They don't need the Rams.
Now the Pac-12 – especially if the conference loses any more members – appears to be the viable option as many have speculated.
Losing the Denver TV market is meaningful, even without the Deion Show in play any longer. If the Pac-12 loses Phoenix and/or Seattle for example, Denver could become that much more important. The Pac-12 has already made it clear that they covet the Dallas (SMU) and San Diego markets. If they lose prominent programs like Oregon or Washington, and/or perhaps Arizona and ASU, they'll need more than just two replacements.
CSU should be near the head of that line at this point.
It would make perfect sense for the Pac-12 to add Boise State and San Diego State immediately to replace USC and UCLA, now having lost three members, including CU. But SMU? A middling Group of Five program in a big TV market – that won't care one bit about Pac-12 football? That looks like a mistake that's about to happen. You want to engage an enthusiastic fan base? Sorry, SMU doesn't fit that bill. But Colorado State – energized by the chance to join the grown-up table – would.
Assuming San Diego State and SMU get those next two invites as rumored, the competition for the Rams would not only be Boise State, but also a program like UNLV, located in the very appealing Las Vegas market. And while Allegiant Stadium isn't technically theirs, the Rebels do play their home games in an NFL park.
CSU's best hope is that the Pac-12 continues to hemorrhage members. If Oregon and Washington leave, or if Arizona and ASU do, then the Pac-12 will almost be forced to look at all that CSU has to offer and welcome the Rams to the West Coast.
Strike 3: Then again, if things go that badly for the Pac-12 in terms of lost members, then the logical move is to do something drastic, like going to the stable if unspectacular Mountain West and talking merger.
They'll never acknowledge it, or call it a merger in any form, but if what remains of the Pac-12 is say, just a group of seven schools (they're at nine right now after CU departs) including Stanford, Cal, Oregon State, Washington State and whomever doesn't move to fill the Big 12's 14th slot, then what? Merging their remaining seven with the MW's best seven is the only sane thing to do.
There are MW programs – like Air Force for example – that are more than ready to compete in the Pac-12 right now. How ironic – and sad – if this state's best program – AFA – were to be the only one stuck in a G5 conference when all this movement is over?
Fresno State is up and running again. San Jose State is every bit as good as Stanford at the moment, and even shares the same TV market for the most part. So if the target for staying a Power conference is 14 teams – the same number as the Big 12 – then approximately half of the MW would have to be added (assuming the Pac-12 follows through on the dumb addition of SMU.) Could Wyoming make that cut with the aforementioned AFA, Boise State, CSU, San Diego State, Fresno State, San Jose State and UNLV? Not much to like about New Mexico or Hawaii at the moment. Nevada and Utah State would also likely be on the outs.
So much speculation, and so much time to ponder.
The bottom line here is that the Pac-12 is in major trouble and the MW could help them get out of it.
Will egos and or money – assuming the Pac-12 finally delivers on the promise of a new media rights deal – screw up what should be a natural fit?
This is what happens every time there's a new wave of conference realignment. The dominoes keep on falling until the Sun Belt Conference has 14 members, some of whom are new to Division I football. This time it might be an entire conference that gets forced to reconfigure itself.