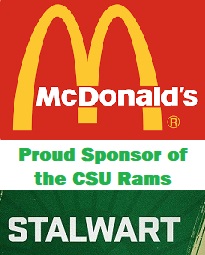 Strike 1: Among all Major League Baseball general managers, Bill Schmidt might have the most difficult gig.
As all local fans know, Schmidt came to the Rockies from the Cleveland Indians following the 1999 season along with new GM Dan O'Dowd and became the Rockies director of scouting. He held that post until GM Jeff Bridich resigned/was let go in May of 2021 on the heels of the Nolan Arenado (and a few other) fiasco. When Bridich departed, Schmidt was elevated to "interim" GM status before getting the actual title (and full responsibilities?) at the end of the 2021 season.
Schmidt brought over three decades of scouting experience to the GM job, but this became his first time being "in charge."
Just how "in charge" Schmidt has been remains to be seen. That's where the difficulty of his gig lies. The Rockies organization does things a certain way, in most cases differently from the rest of MLB. It's tough to say exactly how much say the Colorado GM actually has. For example, most people understand that the free agent signing of Kris Bryant (which hasn't exactly worked out to this point) wasn't something the GM engineered. That was ownership's call.
So just how many decisions Schmidt gets to really make is up in the air. He most certainly has his fingerprints all over the amateur draft and is involved in player development, but when it comes to things like free agent signings and trades, perhaps not as much?
Still, the buck stops there. And Schmidt has been the Rockies GM now for the past three MLB trade deadlines. During the first two, the rebuilding Rockies didn't do much, and didn't do well. Jon Gray and Trevor Story could have been traded to acquire prospects at the deadline in 2021, but instead the Rockies did nothing and the pair walked. Colorado got compensatory draft picks in return, which Schmidt touted as a win. But it's important to keep in mind two things here. First, Schmidt's comfort zone is the draft from his scouting days, so he's going to be partial towards that, and second, the typical MLB draft produces exactly two future big leaguers for any organization. Therefore, getting draft picks instead of a couple of more established prospects is a questionable strategy, at best.
In 2022, the Rockies opted (again, how much of this was ownership's call v the GM's call is up for debate) to sign aging reliever Daniel Bard to a fat contract extension, rather than trade him at the deadline when his value was very high. They also held on to All-Star first baseman C.J. Cron, who had just one more year on his deal. Both moves proved to be sizeable mistakes – although in fairness, Cron was nursing a hand injury in late July that season and his market value wasn't as high as it would have been earlier in the year.
Still, if you're keeping score at home, it's fair to say that Schmidt's first two deadlines were pretty much failures.
Then the 2023 deadline arrived, and with the Rockies (predictably) well out of postseason contention, Schmidt and his staff did finally go into full "sell" mode as most were hoping for. They were able to acquire seven new pitching prospects (only one of whom comes highly touted, but that's really not the point) by trading several players – including Cron – who were in the final year of their Rockies contracts and clearly not part of the organization's future plans.
Given these moves, a quick consensus of Rockies followers in the media gave Schmidt a "B" for his deadline deals this time around. Had he been able to acquire perhaps three more young arms by being able to also trade away, say, veteran pitcher Brent Suter and perhaps outfielder Jurickson Profar, that grade could have been higher still. (Bard isn't having a good season and his trade value is pretty much nil this time around. What a difference a year makes.)
The actual grade for Schmidt's 2023 deals is obviously an 'I' for Incomplete at the moment. Perhaps if two or more of these new pitching prospects become valuable contributors to the Rockies down the road, we can go back and change that 'B' to an 'A.' Regardless, anything is better than an 'F.'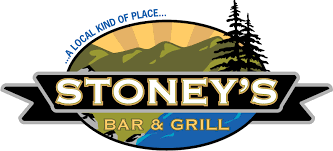 Strike 2: One veteran who's never been on the trading block is starting pitcher Kyle Freeland. The Denver native is considered a stalwart of the Rockies rotation, both based on his talent as well as his absence of fear of pitching at Coors Field. Still, Freeland – who pitched well for Team USA in last spring's World Baseball Classic – has struggled the past two seasons. And if he's going to be part of successful Rockies teams in the not-to-distant future, he's going to have to make some adjustments himself.
Freeland is a left-hander who bucks the current trend among the majority of big league pitchers who try to overpower hitters with 99 mph fastballs. He typically throws his fastball closer to the 90-mph range. He utilizes his slider more and has been incorporating a change up as well. Still, he doesn't quite fit into the classic mode of the "crafty lefthander," either.
Freeland is a bit of a tweener right now – throws too hard to be that "soft tossing lefty" that gives hitters fits, but doesn't throw hard enough to be a true power pitcher, either.
The results – skewed by dreadful run support from the Rockies offense this season – haven't been very good. Freeland is currently 4-12 on the season, having given up two home runs in his last start at Coors Field in the Rockies 11-1 loss to San Diego. Overall, he gave up four runs in six innings, striking out six and walking just one while the offense mustered a measly two hits and a single tally while he was on the hill. Not a recipe for success.
So what is that recipe for the hometown guy?
Kyle has two choices.
Option A: Do what most pitchers in his situation are doing these days and go visit the laboratory at a Driveline facility. Learn how to get more fastball out of your body and arm. Throw harder, harder, harder.
That option typically leads to an improved fastball, for the short term. Trying to throw harder and harder means shorter outings, along with arm injuries much of the time. It could also mean a shorter career. Many think it's worth it. But is it?
Or Option B: Freeland could decide to embrace his inner lefty and go ahead and learn how to be that soft tosser – albeit one that could reach back for a little more on his fastball every once in a while when needed.
He would first need to refine his command – become better and better at pitch location – "hitting his spots" as they say. Utilize his changeup more and more as a weapon to keep hitters off balance, and be able to cut his fastball in on right handed hitters. Some might call this approach "pitching below hitting speed."
Ironically, he still has a teammate – Suter – who is a master of this craft, and could most certainly pass along a lot of veteran wisdom on the subject if asked.
Baseball is a game of constant adjustment for everyone, and Freeland, who threw perhaps the best game ever pitched at Coors Field back in July of 2017 when he was two outs away from a no-hitter against the Chicago White Sox – isn't the same pitcher he was six years ago. Times have changed. Freeland needs to follow suit.
Strike 3: Freeland has pitched better than his poor record. He's the only "regular" Rockies starter with an ERA under 5.00. He's suffering from some of the worst run support in baseball. Freeland's been on the losing side seven times in June, July and thus far in August. In those seven games, Colorado has been shut out twice, scored one run twice, tallied twice in one game and three times in another. Just once, an 8-5 loss back in June, did they illuminate the scoreboard more than three times.
That's horrible, by any measure.
The head scratching part is that Freeland and many others grew up going to games at Coors Field, and witnessed the awesomeness of the Blake Street Bombers up close. He has to be wondering what in the h-e-double toothpicks has happened? How can a team that plays half its games at Coors Field be so anemic on offense?
And it's not just this season. Going back to Freeland's rookie year in 2017, the Colorado Rockies offense has never been close to being Bombers-esque. Even with Arenado, Charlie Blackmon, D.J. LeMahieu, Trevor Story et all, Colorado has been nothing more than average offensively as a team, even in those years when they made the postseason.
Again, this team plays half its games at a spacious park that's a mile above sea level.
Those advantages help the Rockies almost always finish near the top of baseball in terms of team batting average. They were second in MLB in 2017, in the top 10 the next three seasons, and even after losing Arenado, remained 10th in '21 and '22.
But there's a whole lot more to look at than team batting average. For instance, during Freeland's career as a Rockie, Colorado has never posted a team OPS+ better than 90, which puts them in the lower half of the league annually. They've been below league average in home runs every season during that span, and after finishing third in baseball in runs scored during Freeland's rookie year, they've been no better than 10th overall in that category since. And that includes the seasons with Arenado and the others.
Contrast that with the heyday of the Blake Street Bombers: In 1996 the Rockies led the National League in batting average, home runs, runs scored and had an OPS+ of 99.
Where have all those good times gone?
Sure, you can blame the humidor if you want to, but the fact of the matter is teams like the Los Angeles Dodgers come into Coors and put on a fireworks show at the plate, humidor or no humidor.
The Rockies lack of offense goes right back to the same place: Player acquisition. The team's first GM, Bob Gebhardt, knew how to acquire offensive talent. Dante Bichette came via trade, as did Ellis Burks. Andres Galarraga was a reclamation project (the kind the Dodgers are now famous for) and Vinny Castilla was an expansion draft choice. Only Hall of Famer Larry Walker came via the free agent route.
As great as those players were – and they were everything they've been built up to be – there isn't a shortage of sluggers out there today, and some of them can be acquired inexpensively. It's just up to this front office to make that a priority. As we've seen, just because a team plays at Coors Field, doesn't automatically mean the scoreboard is going to light up by itself.