Strike 1: Colorado prep baseball doesn't get a ton of respect nationally, that we know. The typical top shelf prospect from our state may have the same physical tools as a similar player from say, California, but you can be sure that the Cali kid will get a lot more attention from scouts than the Colorado kid.
There's a valid reason for that. Young players from the warm weather locales typically play a lot more games and get a lot more reps than the guys who can't play baseball outside all year 'round. Those reps do matter. Club and travel baseball have given players from colder climates more chances to play and showcase their talents, but there's still a gap. Until Sunday, no Colorado prep position player had been drafted within the first three rounds since Darnell McDonald from Cherry Creek in 1997, and he decided to play football at Texas before turning back to baseball.
Walker Martin is the exception. The 19-year-old standout quarterback/infielder from Class 3A powerhouse Eaton High was selected in the second round of this year's Major League Baseball draft by the San Francisco Giants, going No. 52 overall. He's slotted to get a one-time signing bonus of $1.62 mil, and is expected to sign a pro contract and forgo a chance to play at baseball powerhouse Arkansas, where he signed a letter of intent.
If that is indeed the path he chooses, Martin could end up regretting the decision to skip being a Razorback, believe it or not.
Meanwhile, another Colorado prep product, outfielder Jonah Cox, is likely to get drafted in the middle rounds this year. Like Martin, Cox didn't play at the highest classifications of high school ball, staring at 1A Colorado Christian Academy (now Flatirons Academy) in Westminster before spending two years playing junior college ball and then last season at Oral Roberts, where he led the NCAA in hits, fashioned a 47-game hitting streak (third all-time in the NCAA) and helped lead his team to the College World Series.
Despite the fact that Martin will have been drafted well ahead of Cox (who is two years older) here's betting that if both ever reach the big leagues, Cox will get there first.
Signing out of high school sounds glamorous, to be sure. Getting a phat payday and getting to play baseball full time is a dream come true. But sometimes even second round picks have to be careful what they wish for. Life in the minor leagues, well, it sucks. For years, MLB has held down minor league salaries, even going to court and turning to politicians to make sure they don't have to pay minor leaguers even minimum wage. Florida is one state that has already exempted MLB from the minimum wage requirement.
Sure, that six-figure signing bonus sounds great, but after Uncle Sam takes his, and you pay off Mom and Dad's mortgage and buy yourself a new ride, there isn't enough left to live on for the next half dozen years.
And that's how long it takes the typical high school signee to reach the show. You know, where the real money and excitement is.
By playing three years of college baseball, Cox has already shaved several years off his track to the show. If he turns out to be the player they think he'll be, the team that drafts him will push him up the ladder at a much quicker pace than the Giants will with Martin.
However, if he goes to Arkansas instead of signing with San Fran, Martin's chance at the big leagues will come in about half the time it will take him to work his way up the ladder as a cold weather high school draftee.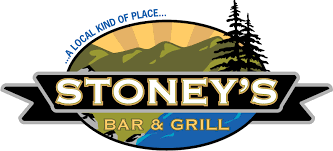 Strike 2: If Cox and Martin reach the major leagues, they'll join a long list of Coloradoans who've made it. Top of that list of course are two Hall of Fame pitchers, Goose Gossage and the late Roy Halladay, but there have been many others, including roughly a dozen who are currently in the show. And not all of them are products of the big 5A programs.
Private 3A school Faith Christian (in the process of changing their name to Forge Christian, in case you keep track of such things) has produced a pair of big leaguers, including the Rockies' Pierce Johnson and current Chicago Cubs farmhand David Bote, whom the Cubs are keeping in Triple-A this season for no apparent reason.
On the Rockies roster alone, there are Kyle Freeland (Thomas Jefferson) of course, along with Johnson, Lucas Gilbreath (Legacy) and Ty Blach (Regis.)
Kevin Gausman (Toronto, by way of Grandview High School and LSU), Marco Gonzalez (Seattle, by way of Rocky Mountain and Gonzaga) lead the contingent of Coloradoans on other rosters, including Mark Melancon of the Arizona Diamondbacks, the Rodgers brothers, Taylor and Tyler of the San Francisco Giants and Boulder's Kyle Leahy, recently recalled by the St. Louis Cardinals after a solid career at Mesa State in Grand Junction.
Something these players all have in common, other than being from Colorado? They all attended college before signing a professional contract, in case you keep track of such things and might know how to get in touch with the Martin family.
Strike 3: Speaking of baseball prospects, the Colorado Rockies front office does have a plan. They just don't want you to hear about it.
With the dismal first half of the MLB season behind them, and not a lot to look forward to in the second half (with the exception of the Aug. 1 trade deadline) the Rockies solider on, with the veteran players trying to produce numbers that will earn them playing time in the future, the young players trying to prove themselves worthy of a big league roster spot, and the front office trying to hold things together and keep the fan base interested enough to keep the turnstiles turning the rest of the season.
The front office has created a difficult situation for themselves. And yes, the baseball people know that.
As much as fans and media decry the franchise's lack of direction and absence of an announced "plan" moving forward, there is one. The Rockies do plan on being a "draft and develop" organization. In doing so, they're telling you that Kris Bryant will be the last of the big name free agents they pursue for several years to come, and given that the average draft produces two future big leaguers, their process could take a while.
Whether or not "draft and develop" will be successful for Colorado is totally up in the rarified air. But that's a different topic.
While very successful as a business enterprise, on the baseball side this is a franchise that needs a full blown rebuild from the ground up, and they know it. However, the last time they actually told you they were rebuilding, back in the early 2000's, you all stopped paying attention. And that's the very last thing that the successful Rockies business side wants and can afford to have happen again.
So don't expect to hear about the plan.
History lesson: After the Blake Street Bombers era faded into history, and Hall of Famer Larry Walker was on the decline (before he was eventually traded to the St. Louis Cardinals in August of 2004) the Rockies organization began a rebuilding project, and they marketed the team that way with that movement at the forefront, believing Rockies fans would embrace the new kids at 20th and Blake.
They called it "Generation R," and "Gen R" banners were flying high all over LoDo.
While future Hall of Famer Todd Helton remained the cornerstone, youngsters began filling the roster. Brad Hawpe, Chris Iannetta, Matt Holliday, Garrett Atkins, 2002 Rookie of the Year Jason Jennings, Aaron Cook, Jeff Francis and others began getting the bulk of the playing time. The on-field results for "Todd and the Toddlers" as they became known, were not good. In the six seasons from 2001-2006, the Rockies went a combined 431-541, never finishing better than 10 games below .500 (76-86 in 2006) and never better than fourth in the five team National League West.
On the business side, Gen R was also a flop. Rockies' attendance – second in MLB in 2001 – began to drop. It was a steady decline, falling to 14th in 2005, when they averaged fewer than 24,000 fans per game following the Walker trade. In 2006, even with the team showing at least some signs of life on the field, attendance was still poor (by Colorado standards), ranking 11th in MLB at less than 29,000 per.
Of course in 2007 the World Series happened, lending credence to the idea of rebuilding, even if it took longer than expected. So while rebuilding was a sound way to go on the field, letting everyone know what you're doing wasn't the best plan if you wanted people to keep paying (literally) attention. Even with the Rocktober bounce, Colorado was still just 9th in MLB in attendance in 2007 at under 33,000 per game.
Flash forward: That's why you aren't seeing any kind of "Gen R 2.0" marketing campaign behind players like Ezequiel Tovar, Nolan Jones or Brenton Doyle. For now, the Rockies are content to let you think they're really trying to compete and are perfectly happy with visiting fans still helping to fill up the seats. Couple this with the financial uncertainty surrounding the future of the local television deal (local cable outlets like AT&T SportsNet are in imminent danger of going out of business) and the idea of depending on fans to embrace – and pay (literally) – close attention to a rebuilding team is too scary.
The Rockies do want to build a winner, they just don't want customers to tune out while they're gathering their tools.
Like most things the Rockies do, it probably makes good business sense, even while fans and media remain frustrated with what is happening on the field.