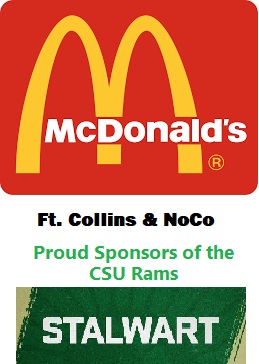 After a brutal 0-3 weekend for the region's big three college football programs, the prospects for that bowl-bonanza holiday season don't look so great. Yes, Air Force (and Wyoming) will be playing in bowls, but that road looks a little tougher for the Colorado State Rams and the Colorado Buffaloes. Anticlimactic is the best way to describe things now.
Still, stepping back and taking a big picture look at what's still possible for Air Force, Colorado State and Colorado, there's still a lot for all three teams to play for.
Strike 1 (Air Force): First, the bad: Could the beatdown they took from Army have had something to do with the Black Knights' familiarity with playing a big game in an NFL stadium? They typically end the season against Navy in a professional venue (they'll meet this year at Gillette Stadium, the home of the New England Patriots) so the atmosphere at Empower Field was nothing new to them. Army looked more than ready. Was the big stage more than the previously unbeaten Falcons were ready for? That team didn't resemble the tight, disciplined and machine-like Falcon's squad that burst to an 8-0 start, only turning the ball over five times total coming in. Army was the more physical team, which is very rare for an AFA opponent. And maybe we learned that the only teams in today's college football landscape who can thwart an option team is another option team?
The inexplicable six-turnover pratfall could cost them the Commanders in Chiefs trophy and a shot at playing in the Fiesta Bowl at year's end.
Or it might not.
If Navy beats Army on December 9th, the Falcons will retain the CIC trophy, each team having gone 1-1 in the series. While Army will be the favorite, it's one of those "throw out the record" games.
But that's out of the Falcons' hands now.
And while the CIC trophy may be the most important one that Troy Calhoun's team plays for every season, it's not everything of course. They could still win the Mountain West for the first time in program history. And they could still play on New Year's Day. Those are pretty big deals.
If Air Force can close out the season with wins over Hawaii, UNLV and preseason conference favorite Boise State on the blue turf (the latter two teams will be a handful), they could conceivably face well regarded Fresno State in the MW title game. If they could win that, the Falcons would be 12-1, having smoothed over not only the nightmares of the Army game but also most of the concerns about their strength of schedule. They could very well be the highest ranked Group of Five conference champion still standing. That would earn them that coveted Fiesta Bowl bid.
What happens with Tulane – the current leader in the American Athletic Conference (also 8-1) is also out of AFA's control. But the Green Wave still have a couple of tough games ahead and a conference title game to win themselves. Anything could happen, and in fact, probably will. (Tulane squeaked by 1-8 East Carolina by a field goal last Saturday.)
The Falcons just have to take care of business and let what goes on around them run its course. The Army loss aside, this could still turn out to be a magical season in Colorado Springs.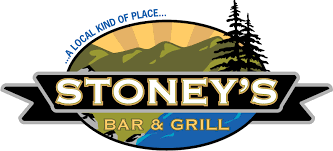 Strike 2 (Colorado State): For Jay Norvell's Rams, the preseason flaws – like an inability to run the ball consistently – were on display in yet another loss to a designated rival. The current tally is 1-18 in their last 19 vs Air Force, CU and Wyoming. The Cowboys – a very solid if not spectacular outfit – clinched bowl eligibility and still have an outside shot at getting into the Mountain West title game. The Rams, meanwhile, have to get young gunslinger QB Brayden Fowler-Nicolosi to stop turning the ball over and find some consistency. He's thrown for more yards already than any freshman quarterback in Colorado State history. However, his 13 interceptions (along with three lost fumbles) on the season are the most for a CSU QB since 2010.
CSU went 0-10 on third down in Laramie, showcasing their struggles in the run game.
Still, to be honest, these Rams are almost precisely where most thought they'd be at this point – with the pratfall against Utah State offset by the miracle against Boise State. At 3-6 things sound worse than they really are. Progress has been made. The talent is there (when healthy) to put together a modest three-game win streak to end the regular season and get to bowl eligibility.
The health of sensational wideout/kick returner Tory Horton is an issue. CSU has no shortage of good pass catchers – tight end Dallin Holker should win the John Mackey Award after the season, making it two winners in the last three seasons for CSU – while Louis Brown, Dylan Goffney and Justus Ross Simmons have each contributed big plays in the passing game. But Horton is a true difference maker – he was the best player on the field in the Rams 2OT loss in Boulder earlier in the year – and Fowler-Nicolosi needs him as a safety blanket. He's been banged up the last two weeks and is clearly playing hurt.
Play cleaner football these last three weeks and things will look dramatically better in the win-loss column.
The schedule makers did CSU a solid this season. The toughest stuff was at the front of the slate, with a couple of would-be layups mixed in with a couple of tough tasks in the middle, right before giving the Rams a nice three game finish that included two home games and a trip to the Islands to close it out.
This all starts with a visit from a surprisingly bad San Diego State at home on Saturday. The Aztecs (3-6) haven't had a losing season in 14 years, but with an offense that struggles to score, that streak looks to be in jeopardy. Another home game against a poor Nevada team follows that, as Norvell will look to make it two-for-two against his former school.
The regular season closes out in something of a bowl venue, at Hawaii. The Rainbow Warriors aren't good either, sitting at 3-7 with games still left against Air Force and Wyoming before hosting the Rams. If the progress in the program is real, then CSU should finish 6-6, which is where most predicted, and would earn them a shot at, say, the New Mexico Bowl. That would make Jay Norvell's second season a success.
Strike 3 (Colorado): As for Deion Sanders and the Buffs, the umm… bold (some might say arrogant) decision to replace nearly an entire roster of young players with "Louis" is coming back to haunt the new coach. Having now dropped four of their last five and leading the nation in getting sacked, it's safe to say the honeymoon period for Deion is at an end. For now, anyway.
Last season's roster of underclassman – remember 90 of the 113 players on that roster where underclassman – did have some offensive and defensive lineman who could have been a big help to CU's new crop of skill players. This stellar group of Pac-12 opponents they're up against are making the Buffs offense – regardless of who's calling the plays – one-dimensional while making a case for QB Shedeur Sanders to spend some of his NIL money on life insurance.
Deion's coaching – both his odd late week decision on switching his offensive coordinators, and his end of both halves sideline management – are under well deserved scrutiny after the Buffs fourth loss in five games.
However, Deion's first team of highly regarded transfers and recruits still has a lot to play for with three games to go.
Yes, the Buffs face a daunting task to reach bowl eligibility, but recent developments make that a bit more likely than it was, say a week or two ago. Really.
It's true that the recent surge by this week's opponent, Arizona, makes things look more difficult than previously believed for the season's final home game. The Wildcats were supposed to be the Mildcats this season. Instead, they've surged to 6-3, already bowl eligible and coming off a 17-point win over UCLA. What was supposed to be one of the more winnable games on CU's slate suddenly looks anything but.
Still, the way CU finished the game against a ranked Oregon State team showed signs of life. I – and this is a big if – Shedeur is healthy (and while he hobbled through much of the game against the Beavers, he looked fine in the fourth quarter) and the Buffs can keep some momentum early and can sustain it, U of A, having already exceeded expectations and earned that bowl berth, might not put up the same kind of fight. The Buffaloes strength this season has been in the turnover category. They usually win that. Do that again, and CU could steal one if things break right.
That would still leave them one win short of bowl eligibility, with what looked to be a daunting, almost no-hopper task at Washington State the following week. But the Cougars, who started out hot, have faded badly. After reaching 4-0, they've now dropped five straight, including a home loss to Stanford last Saturday played in a downpour. While they're still talented, Wazzu isn't what they were. The game could be a contest between two desperate teams, and in that case, it'll be up for grabs.
So it's not unthinkable for CU to be 6-5 heading into a buzzsaw at Utah to end the season. But at that point, who would be upset with another loss to the Utes? Finish 6-6 and get a bowl bid and CU's season is also a success on the field as well as off it.
So we're sayin' there's a chance.