Strike 1: Collectively, Nuggets Nation has been quick to jump on national media types for their slights and oversights – past and present – about all things Denver Nuggets. However, some of us locals need to come clean and acknowledge that we haven't been all right all along, either.
Back when the Nuggets hired Michael Malone almost eight years ago to the day (June 15th, 2015 to be exact) no one around here was celebrating. Having just gone through the Brian Shaw Era, culminated by a 23-game stint from popular Melvin Hunt, the Nuggets were widely dissed – nationally AND locally – for hiring a relatively unknown head coach with a 39-67 career record to a three-year deal. Better known names like Mike D'Antoni and Mike Woodson had been rumored for the gig.
On the surface, it looked like Nuggets ownership was A) going on the cheap and B) admitting that firing future Hall of Famer George Karl in 2013 was a grievous mistake. Nuggets GM Tim Connelly openly admitted that he hired Malone to try to get Denver back to the faster pace of play that Karl had employed during a decade-long stretch of playoff appearances.
The players on the roster – and some in the media – were firmly behind the retention of Hunt, who had gone 10-13 to conclude the 2014-2015 season.
Jeff Goodman of ESPN said at the time, "Denver is not in a position to command a big time head coach. Frankly, they don't have the roster, they don't have the money, so they had to go with a guy like Michael Malone."
The "don't have the money" part showed that Goodman wasn't fully in touch with Kroenke's background, but the rest of the quote fit right in with the notion most of the local media was putting out there at the time, too: Denver settled.
Criticism of the Kroenke ownership group (from this space and many many others) at the time revolved around a seemingly unwillingness to spend money (to go into luxury tax territory) and included too much meddling, especially with the firing of the Karl, who had just won the NBA Coach of the Year award.
What were they thinking?
Three years later, without a winning season to show for it, they gave Malone an extension. Very few cheered. Again.
We're all cheering now.
Since the hiring of Malone, the Kroenke's have accumulated championships in the NFL and NHL, and have earned the respect of fans and media alike for their patience and team building approach. Adding an NBA title to that list would earn them even that much more praise from all of us – here and nationally – who were quick to criticize eight years ago.
Wouldn't it be appropriate to have a parade on Thursday, June 15th, 2023?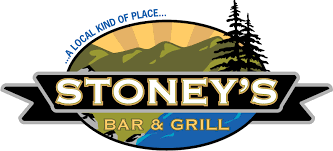 Strike 2: Malone and the Kroenkes deserve a ton of credit for Denver's rise to NBA elite. But they aren't the only ones. It was truly a team effort off the court, too.
Start with current Minnesota basketball exec Tim Connelly – who helped build a Nuggets roster that includes a two-time league MVP who was drafted in the second round – before he left for a more lucrative deal in Minnesota. Under Connelly, the Nuggets draft picks were hit and miss. Jamal Murray and Michael Porter Jr were all hits, but Emmanuel Mudiay, Malik Beasley and Bones Hyland, not so much. But what Connelly and his staff, including current Nuggets GM Calvin Booth did, was display a willingness to make bold moves and work hard to fix what wasn't working. They weren't stuck in the mud.
For example, drafting Doug McDermott and immediately trading him for Gary Harris on draft night proved to be a great move when Denver moved the talented Harris for Aaron Gordon. That same boldness doesn't always work out so well, like when they drafted Donovan Mitchell and shipped him to Utah – again on draft night – for Trey Lyles and Tyler Lydon. Even the best plans, including a willingness to take chances, aren't always going to pay off.
But they've always kept after it.
Harris was a popular and successful Nuggets guard. But Connelly's front office knew things still weren't exactly right. The trade for Gordon was a masterstroke, and had Murray not blown out his knee just a few games after Gordon's arrival, this Nuggets team could have been in position to challenge for a title even sooner.
Their handling of MPJ was also astute and well thought out. While the uber talented Porter continues to frustrate many Nuggets fans, he may not have amounted to much of anything if Denver hadn't handled him so smartly.
Connelly departed and left things in the very capable hands of Booth (again, many of us voiced concern about that front office move at the time) who has continued to push all the right buttons. Getting Bruce Brown and Kentavious Caldwell-Pope during the offseason were more critically important moves. The Nuggets were not going to win anything with Will Barton getting meaningful minutes.
And while other teams – like the Los Angeles Lakers and Phoenix Suns – were making splash moves at this year's deadline, Denver made what proved to be minor acquisitions like Reggie Jackson and Thomas Bryant. The biggest part of this year's deadline was shipping out the disgruntled Hyland. The kind of addition by subtraction that mediocre teams and execs don't make.
Booth should have been the NBA's Executive of the Year.
And let's not leave out veteran players like DeAndre Jordan and Ish Smith, who don't get much playing time but who have made sacrifices and become mentors for young players that needed to know what they know.
There's plenty of credit to go around. As it should be.
Strike 3: And finally, let's not forget about Nuggets history, and those who made certain that Denver had an NBA franchise thought the mid 1970's ABA – NBA merger and through some very dark days financially in the late 1980's. Who knows where the franchise – and the loyal fan base – would be without their efforts?
Denver stars like Ralph Simpson, Byron Beck and Spencer Haywood helped make it a viable professional basketball city. Unsung stars like Bobby Jones helped Denver win the NBA's Midwest Division in their first season in the league after the merger. Future Hall of Famers David Thompson and Dan Issel put the Nuggets firmly on the NBA map. Even after Jones and Simpson were traded to Philadelphia for George McGinnis after the 1978 season, Denver had stars that helped keep the NBA viable here – during an era dominated by the Lakers and Boston Celtics – like Alex English and Kiki Vandeweghe. The short-lived era of Dikembe Mutombo, LaPhonso Ellis and Mahmoud Abdul-Rauf was fun while it lasted, too. And you can't forget the George Karl/Carmelo Anthony/Chauncey Billups time here, either. So close, yet still so far.
None of these guys (except Jones with the 1983 76'ers and Chauncey with the Pistons) won an ABA or NBA title, but they helped make professional basketball mean something here.
Coaches and management, too. First it was Larry Brown – always dapper in his denim overalls – then Doug Moe, who became coaching icons here and nationally. And the late, very great Carl Scheer was a groundbreaking general manager who invented the slam dunk contest and whose passion for the sport lifted the entire franchise.
The franchise had its fair share of ownership issues (the Peter Bynoe/Bertram Lee/Comsat Video Era was an abject disaster) but the ship got on course when the steady hands of the Kroenke's took over in 2000. Some are still smarting over the Kroenke vs. Comcast issue, but you can't argue that the Kroenke ownership blueprint doesn't get the desired results.
Any championship parade featuring the Denver Nuggets should include displays that feature all of these former players and team personnel, as well as the current roster. What a fitting tribute that would be to all of those building blocks that made an NBA title possible caravanning down 17th Street.