Strike 1: Now that the parade is over, thoughts and plans for next season are front and center for general manager Calvin Booth and the rest of the Denver Nuggets front office.
Some have talked about a budding dynasty, as much as that's possible in salary-capped pro sports anymore. Remember that there hasn't been a repeat NBA champion in the past five years. Still, Denver is the betting favorite. Its home grown core – including its future Hall of Fame center – is in his prime and under contract. The future could not look much brighter.
But Booth knows better than to think these Denver Nuggets can simply stand pat and return to the championship podium again next season. It's not that easy. In fact, it's actually going to be harder. Just ask the Colorado Avalanche.
The fact is, the Nuggets will have to be significantly better next season for there to be a second NBA title parade through downtown Denver.
For starters, the Western Conference competition is going to be faaaar better next season. It's fair to say the West was a bit down the past couple of years. This season, the Nuggets topped the conference with 53 wins. That's the same total Golden State had in their championship season the year before, but you had to go back to 1995 to find a full season when the WC champ had fewer wins during the regular season. It's going to take closer to 58 regular season wins – which would be a franchise record if they got there – to secure that very important home court advantage going into next season's NBA playoffs.
There are at least a half dozen WC teams that figure to be substantially improved in 2023-24. Established outfits like Golden State and Phoenix will get a lot of internal stuff sorted out and be much improved on the court next year. Up and coming teams like Memphis. Oklahoma City and Sacramento will be a year older, more mature and more dangerous. If they can reload, both Los Angeles teams figure to be armed and dangerous.
The Nuggets roster as currently constructed is obviously outstanding. But it needs to be bolstered. You can't expect there not to be injuries next year, and you can't expect aging veterans to be a year older and better.
While most of the key players are under contract for future seasons, Denver is likely to lose sixth-man Bruce Brown, a critical member of the postseason rotation. Who fills that void? Maybe Christian Braun is ready. Perhaps a young player like Peyton Watson can step in? However, another slightly younger veteran for that role would be ideal, especially when next spring arrives. Is there anything left for Reggie Jackson? What's the future for "Uncle" Jeff Green, another key playoff rotation player who just finished his 16th year? Veterans Ish Smith and DeAndre Jordan, who's roles were more mentorship than on-court, may or may not return. Their roles are certainly suited for older players, but on-court contributors are needed even more.
In order to get back to the top of the West next April, Denver will also need a lot of improvement from the bench – players who didn't get court time in the postseason but matter very much during the regular season – like Zeke Nnaji and Vlatko Cancar. And some backup help for Nikola Jokic – whether that's Thomas Bryant or another young player – will be crucial to keep the Joker healthy and more rested heading into the postseason.
This roster enhancement is all on Booth, who proved his mettle last off season. He'll have to do it all over again.
One thing that the Nuggets have going for them that the Avs didn't is the opportunity to have something of a normal offseason, starting now. Basketball traditions do not include a full summer of world travels and celebrations that run right up until training camp starts like hockey does. We know Joker's already back in Serbia, presumably decompressing. Everyone needs time to rest and heal up before things rachet back up for next season.
Everyone knows that repeating a championship run is more difficult than winning for the first time. After the last bottle of champagne has been emptied, everyone wearing Nuggets gear will be focused on that.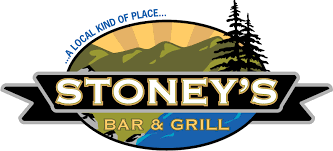 Strike 2: LoDo was packed. Thousands of fans celebrating in the streets near Coors Field. The party was being held right next door to their house, but the Colorado Rockies weren't invited. Those invites need to be earned.
So how do the Rockies – now the only one of the four major pro sports franchises in Denver without a championship – earn what the other three have already gotten? What kind of lessons can the guys who office at 20th and Blake learn from the way Kroenke Sports has done things so successfully – and in salary capped leagues?
Actually, the mindset of the two organizations is not that different. The core of the championship Nuggets roster was built with home grown talent. Jokic, Jamal Murray and Michael Porter, Jr were all Denver draft picks. So was Braun. That's half of the playoff rotation.
The Nuggets dipped into free agency to get the veteran Brown, and added Jordan as well. But these were not break the bank signings, either. They were mid-level, smart and team friendly deals.
All that sounds like the same kind of recipe the Rockies brass has always wanted to follow (with less success.)
But there's one thing the Nuggets organization is willing to do that the Rockies haven't or won't do. That's make meaningful trades. The kind where you give up something valuable to get something even more impactful in return.
Example: Once upon a time the Nuggets had a popular and talented young guard named Gary Harris. Trading him was unthinkable. Until it wasn't. Harris was sent – along with talented young guard R.J. Hampton – to Orlando for Aaron Gordon.
That mattered. A lot. The Nuggets don't win this title without AG.
Then this past offseason, the guy with the most made 3-point baskets in Nuggets history, Will Barton, was traded to Washington – along with key backup point guard Monte Morris – for Kentavious Caldwell-Pope. The Nuggets don't win the title without KCP, either.
To date, the Rockies haven't shown a willingness to do trades like that. Too many young Rockies are deemed "untouchable" by an organization that over values loyalty and player popularity. It's been this way since the current ownership saw what players like Todd Helton and Larry Walker meant to the fans, even during losing seasons. Rather than use a player in his prime – like the future Hall of Fame right fielder – as a trade chip to speed up a rebuilding process, they hang on to guys too long, fearing fans will be upset and not buy tickets.
Loyalty is awesome – when it's done right. Like knowing you have the right coach in place even when things aren't going as well as you want. But over-loyalty, like deciding that you can't trade a tradeable player/asset just because he's popular and you like him, isn't the way to get to host a party in your own backyard.
Strike 3: The Denver Broncos aren't strangers to championship parades, but it's been awhile. So long in fact, that the current ownership/front office is almost entirely different from the one that celebrated back in February of 2016. Almost all of the folks now running the Broncos haven't been part of a Super Bowl championship.
What can they learn from what's been accomplished the last two years right across the highway at Kroenke Sports?
After bumbling the George Karl coaching situation and then the ill-fated hiring of Brian Shaw, KSE got it right. They brought in Tim Connelly as general manager and then young, mostly unproven Michael Malone as the Head Coach. They allowed that arrangement to evolve over time. Patience was a virtue.
They were rewarded.
Everything starts with solid, sound ownership – which the Broncos appear to have now after almost a decade of instability at the top. Ownership has the responsibility of putting in place all the right football people – the team president, general manager and head coach. All that was disheveled before the Walton-Penner Group bought the team.
Solidifying things in the owner's office typically produces solid results up and down the line. To that end, the Broncos appear to be on the right track.
With one question: Have they hired the right football people?
We'll find out.
The right football minds make smart decisions, like bringing in the right football players under the right contract situations. The current front office has had to work around a contract situation that was not of (most of) their making with quarterback Russell Wilson's inflated contract. Because of the NFL salary cap, overspending on a quarterback for example, reverberates through the entire building. It makes putting a solid roster around that player very difficult.
The best NFL teams aren't patched together every off season. They're also built from within, through the draft and selective free agent signings. They draft a "franchise quarterback" (something Denver has never done) and let him grow into a star, assuming they draft the right guy. That's what Seattle did with Wilson back in 2012.
Around here, that "right guy" has avoided predominantly orange on draft day since forever.
Let's remember that Jokic was a second-round draft pick, which would equate to about a fourth or fifth rounder in the NFL. They could find a franchise QB after the first round.
And if new Broncos ownership does have the right football people in place, and they can do what Kroenke did with Malone and company – exhibit patience and allow things to grow and develop – it's very possible Denver could host multiple parades in a single calendar year at some point down the road.